17 Dec. 2021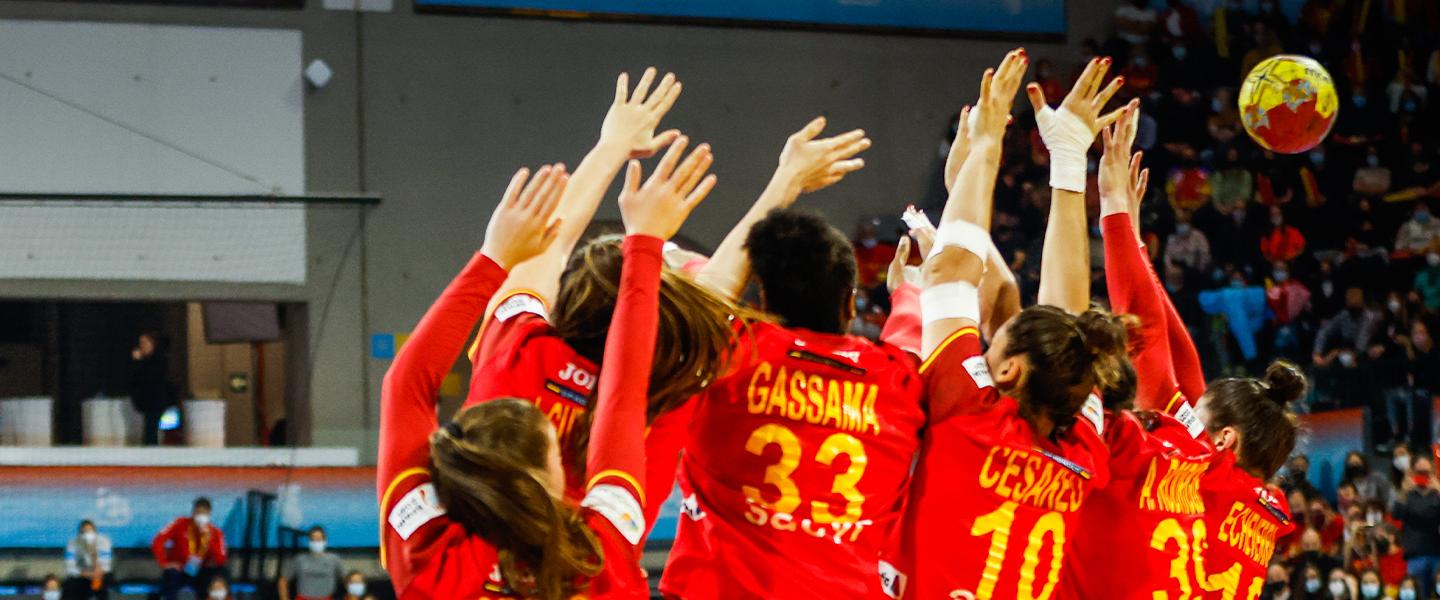 Four games, three medals and a single world title. It cannot get any clearer and simpler than this on the final weekend of the 25th IHF Women's World Championship. We are only three days away from finding out who is going to be the next winner of the competition and with only four games remaining in the schedule, it is surely going to be exciting.
In the first semi-final in Granollers, two defensive powerhouses will measure up, as France face Denmark, with both teams riding seven-game winning streaks entering the semi-finals. With Jesper Jensen and Olivier Krumbholz, two tactical masterminds face each other – and Krumbholz's experience is likely to give him a boost in the clash. 
Two years ago, at Japan 2019, Spain qualified for the final of the IHF Women's World Championship for the first time, after a 28:22 win against Norway. The Scandinavian side look to be on a mission at Spain 2021, avenging previous losses, which they did in the quarter-final against the RHF. With the 30th medal in major international tournaments looming for Norway, are they going to be properly motivated for this match?
Norway are the only team to come into the semi-finals not winning all their games during Spain 2021, but they are experienced and have what it takes to seal the world title. And left wing Camilla Herrem knows a thing or two about it, having already become world champion twice. In total, Herrem won 14 medals at major international tournaments and this could be the cherry on top. Want to learn more about her feelings? Click here. 
But for Herrem to secure another gold medal, Norway have to go through a crunch tie with Spain, who impressed in the competition they are hosting. They have really come full circle, with a mix of experience and youth, led by a coach who is in his first major tournament, but is 12 out of 12 on Spain's bench until now. Our dedicated Spain feature can be accessed here. 
We also talked about the quarter-finals and the most interesting points after the first games of the knockout phase at Spain 2021, with the 25th IHF Women's World Championship setting a record. 
Do you know that Denmark have the top two goalkeepers at Spain 2021? It is an interesting feature, as Sandra Toft and Althea Reinhardt have been nothing short of superb. Want to know more about the numbers? More stats for Spain 2021 are available here. 
You can also win prizes at Spain 2021, if you prove that you are a handball expert. Are you confident you can top the charts? Find out for yourself! 
Unfortunately, injuries happen and players do get replaced at Spain 2021, so you can keep track of everything here. 
Curious where you can follow your team on TV? Don't worry, we also got you covered – simply click here! 
The IHF is working hard to bring you the very best from what is sure to be an exciting competition and wherever you are, there are many ways to follow the action! Make sure to be always up-to-date! 
Do you want to see the best highlights at Spain 2021? Sure, we got you covered, on our social media platforms. The best action in the competition, according to the numbers of views, 5.2 million on Facebook, is Barbara Zima's triple save against Cameroon. Want to see it? Simply click here.
And do not forget to also follow our Instagram account dedicated to this competition, available here.