About Council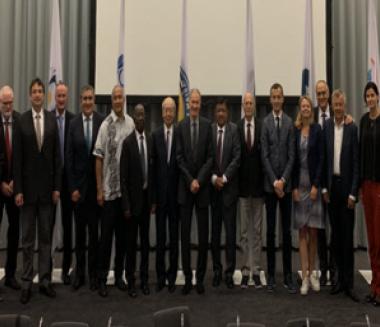 The IHF Council, along with the IHF Executive Committee, forms the IHF executive body and is responsible for a number of different duties including, but not limited to, decision-making (financial matters, Rules of the Game), provisional admission of new Member Federations, awarding Men's and Women's World Championships in all age categories (seniors and younger age) and the international event calendar.
The IHF Council is made up of all the members of the IHF Executive Committee, continental Vice-Presidents, the Chairpersons of the IHF Commissions and the continental representatives.
The IHF Council meets at least twice a year with all members serving a four-year term of office and available for IHF duties at least 12 days per year on a voluntary basis. A simple majority applies for IHF Council votes with the IHF President's vote deciding in the case of equality of votes.