14 Dec. 2021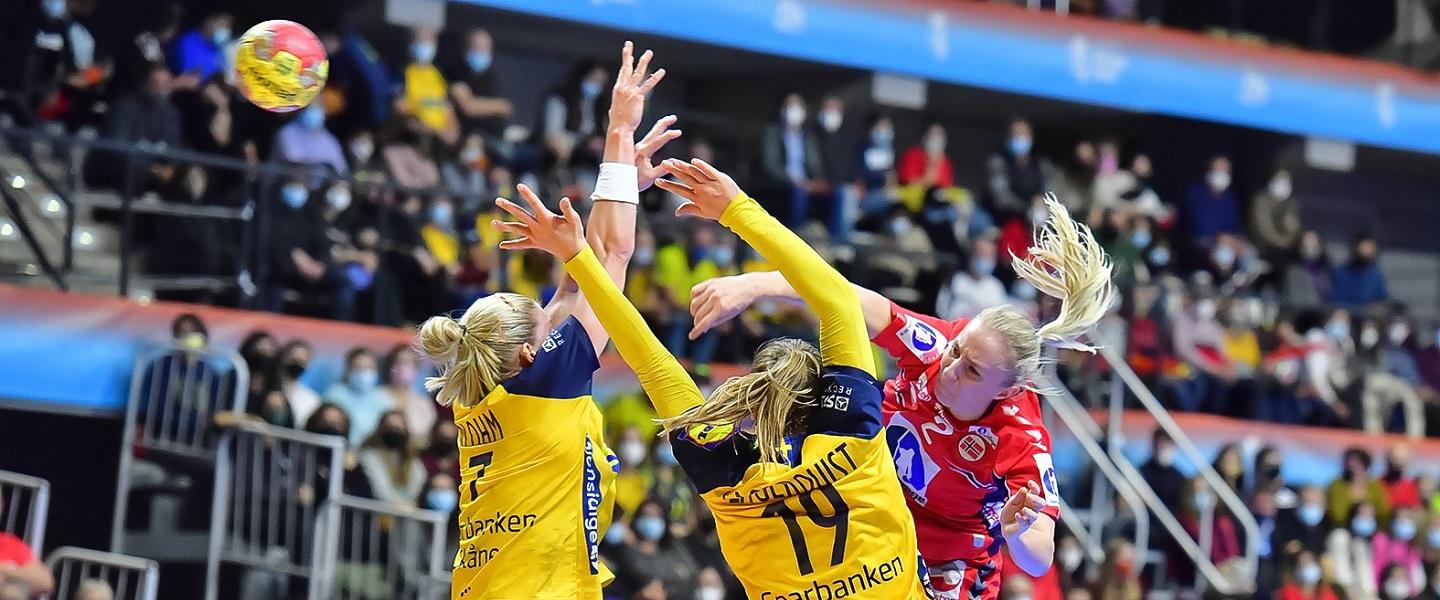 We are now deep into the business end of the 25th IHF Women's World Championship, with only eight teams left fighting for the gold medal. With only a few games remaining, we took a long look at what happened during the first part of the competition, saw who was hot and who was not and also analysed some special performances.
A plethora of goals, superb individual performances and key developments in teams are ready to be talked about, so let's talk handball!
An otherworldly defensive performance for Denmark
They say defence wins you medals and championships and this is precisely what Denmark's coach Jesper Jensen thought about when he was appointed as the Denmark women's national team coach in 2020. The Scandinavian side conceded only 186 goals in eight games at the Women's EHF EURO 2020 they hosted last December, or an average of 23.25 goals per game, on their way to the best performance in the competition since 2004.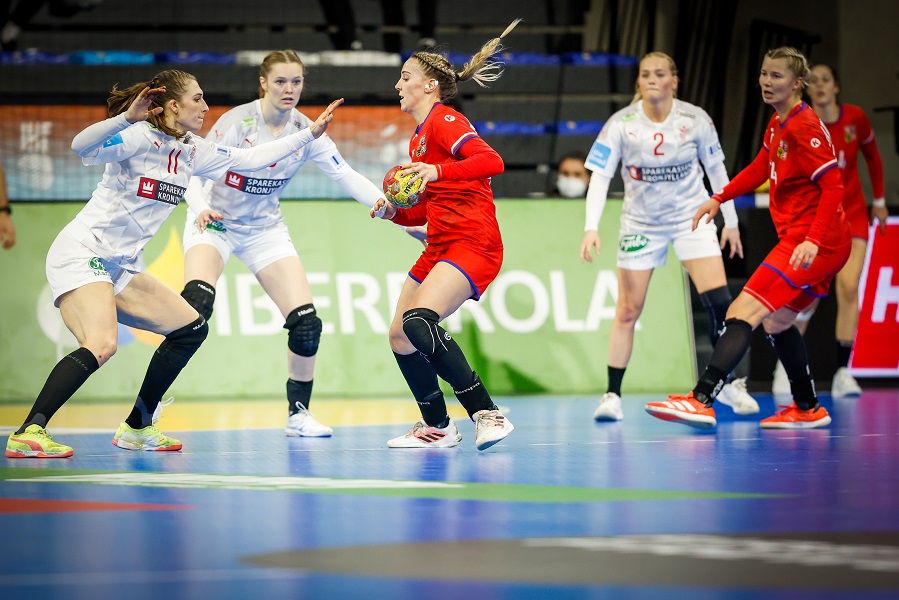 With more time with the team on his hands, Jensen has taken everything to another notch at Spain 2021, when Denmark became the team everybody looked at when talking about defence, with only 107 goals conceded in their first six matches, against Congo, the Czech Republic, the Republic of Korea, Hungary, Germany and Tunisia. No team have been able to score more than 23 goals against Denmark – Korea managed that in the preliminary round – as Denmark have surpassed even France, who have been constantly touted as a defensive powerhouse, with Olivier Krumbholz's side leaking 154 goals in the first six matches. It boils down to a great defensive system for Denmark, but also with two top goalkeepers – Althea Reinhardt and Sandra Toft – in amazing form. The goalkeeping pair made 110 saves in the first six matches, stopping 51% of the shots they faced on goal, with Reinhardt delivering a vintage performance in the 32:16 win against Germany with 23 saves. More of that and Denmark will definitely be challenging for the title, despite their games now increasing in difficulty.
Hagman, already the best scorer at Spain 2021?
No player has scored more than 21 goals in a single game at the IHF Women's World Championship and North Macedonia back Natalia Todorovska can now breathe a sigh of relief, as her majestic performance at Russia 2005 against Cameroon will probably be intact after Spain 2021. But that does not mean that Sweden's right wing, Nathalie Hagman, did not come close to breaking that record. And not once, but twice. Hagman, who has a penchant of delivering incredible individual performances, had two 19-goal games, first against Puerto Rico in the preliminary round, and then in the 55:20 win against Kazakhstan in the main round.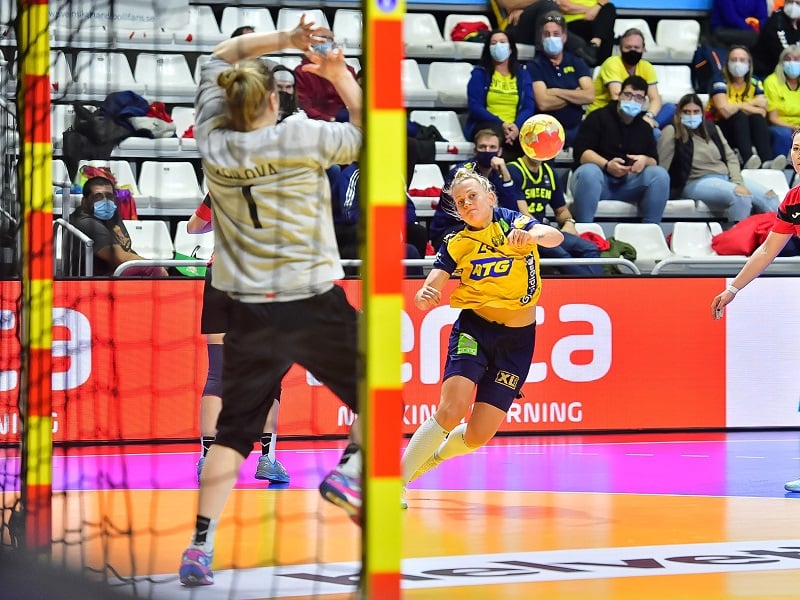 Hagman tops the scoring charts with 60 goals with a huge advantage over the next player still in the competition, Angola's Albertina Kassoma, who has scored 32 goals and will play in the President's Cup final against Slovakia. Norway's Camilla Herrem is the next player who can dethrone Hagman, but has scored 29 less goals than Sweden's wing. In total, there have been 14 instances where a player has scored at least 10 goals in a game, with Hagman followed by Dutch left wing Bo van Wetering, who scored 18 goals in the 61:15 win against Kazakhstan, Cameroon's Laeticia Ateba, who had a 14-goal outing against Uzbekistan, and Argentina's Elke Karsten, who recorded 13 goals against Japan.
Who's in and who's out from Japan 2019
It is always interesting to watch the moving chairs from one edition of the IHF Women's World Championship to the other and after the main round's conclusion, there is surely the opportunity to see who is in and who is out of the top-eight since Japan 2019. Right now, five teams – Norway, Spain, RHF and Germany are back into the quarter-finals, which means they cannot drop lower than eighth in the final standings.
Montenegro, Serbia and the Netherlands are the odd teams out, being replaced by Brazil, Denmark and France, who are now back among the best teams in the world after finishing 13th at Japan 2019. In fact, France have known a resurgence of sorts after their disappointing finish two years ago, as coach Olivier Krumbholz has steadied the ship with a silver medal at the Women's EHF EURO 2020 and the Olympic title at Tokyo 2020.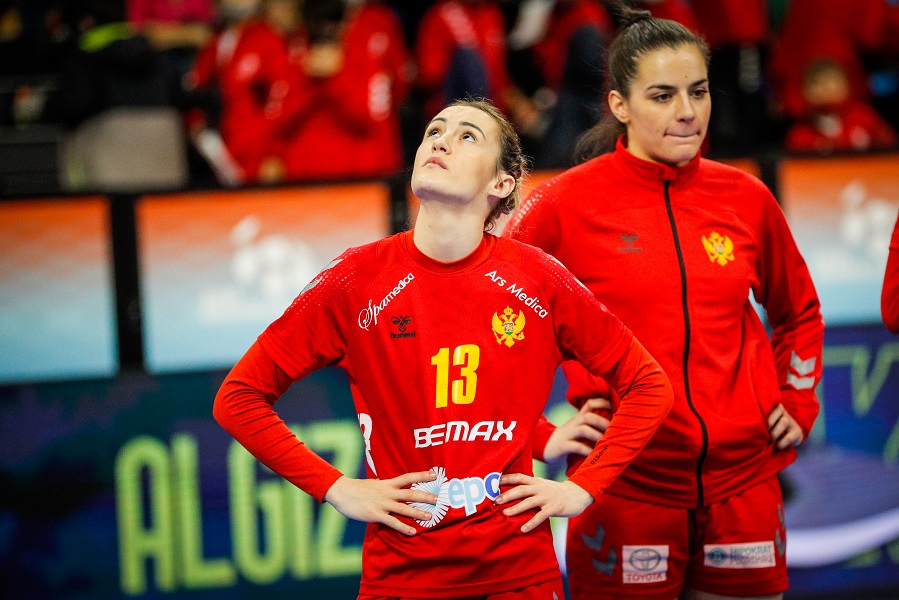 Despite a full-on rebuild, with aces like Andrea Lekic and Dragana Cvijic retiring from international handball, Serbia did well, earning 12th place, compared to their sixth-place finish at Japan 2019. However, on the other hand, Montenegro have taken a step back with their change of generations, after winning only one game and finishing in 22nd place, their worst-ever placement at the IHF Women's World Championship. We will also have a new world champion, after the Netherlands bowed out in style, with only one loss, the ill-fated last game against Norway, 34:37. But the Dutch side showed some amazing attacking skills, finishing the competition with 270 goals scored, an average of 45 goals per game.
Goals galore in Spain
With 94 games already complete at Spain 2021, the 25th edition of the IHF Women's World Champions has already leapfrogged the previous one, Japan 2019, in the number of goals scored. Two years ago, 5,179 goals were scored in 96 matches, with 76 more – 5,255 – scored as of now at Spain 2021. The average of goals in the competition is 55.9 per game, the second-highest in history after the one at Russia 2005, when 57.51 goals were scored per match, and two goals higher than at Japan 2019.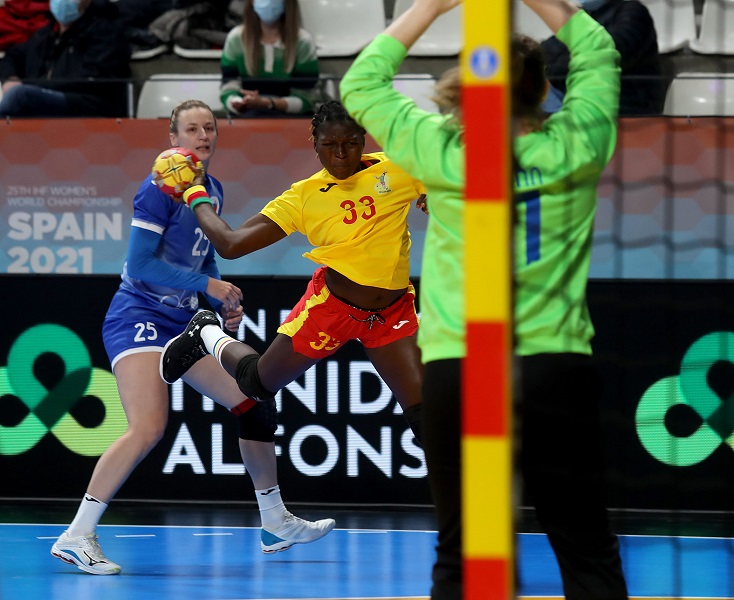 The change of the rules enforced by the IHF in the previous years has made handball more attractive, with the pace obviously higher, as coaches usually deploy a seven-on-six attack by substituting the goalkeeper with an outfield player during difficult moments for the teams. In the first six games in the competition, four teams scored more than 200 goals – the Netherlands (270), Sweden (244), Norway (230) and Romania (202) – with Denmark, Japan and Angola also averaging more than 30 scored goals per game during the first part of the IHF Women's World Championship.
The rising stars of the 25th IHF Women's World Championship
Whenever the IHF Women's World Championship starts, everybody will be looking for the future in handball, with several players ready to take their talent to the next level. It also happened at Spain 2021, with impressive performances from young stalwarts, who have lit up the court with their goals and assists. When Austria were delivered a huge blow due to a COVID-19 outbreak in the team, several players and their coach, Herbert Müller, were side-lined. It proved the perfect platform for 25-year-old back Patricia Kovacs to shine at her first IHF Women's World Championship, as Kovacs tops the table for goals plus assists, with 43 goals and 46 assists.
Japanese back Natsuki Aizawa is also close behind, having been the main reason for the resurgence of the Asian side, who finished last at the Olympic Games Tokyo 2020. In her first appearance in the world handball flagship competition, Aizawa scored 32 goals and dished 42 assists, helping Japan finish third in Group IV of the main round and ultimately claim 11th place at Spain 2021.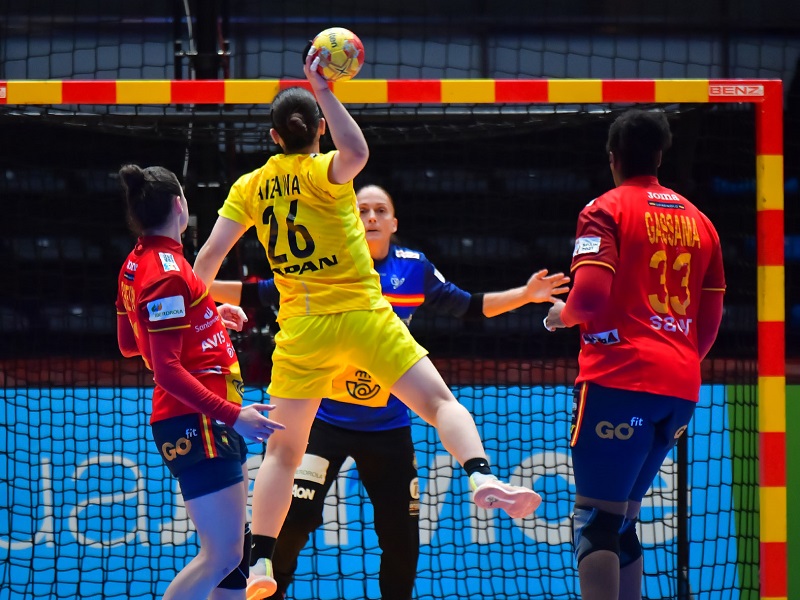 25-year-old German centre back Alina Grijseels has also been nothing short of superb at Spain 2021, confirming her emergence as one of the top players in women's handball. Grijseels, who is plying her trade at club level for German champions, BV Borussia 09 Dortmund, is the top scorer of the DELO EHF Champions League and helped Germany to qualify for the quarter-finals, after scoring 32 goals and dishing 29 assists in the first six games at the 25th IHF Women's World Championship.
Another reliable player who is only 22 years old is Dutch left wing Bo van Wetering. Van Wetering was a part of the team that won the gold medal at Japan 2019 and has topped the 100-goal mark for her national team after only 35 games prior to the start at Spain 2021. She will probably finish among the top 10 scorers of the tournament, after a perfect display against Kazakhstan, where she scored 18 times in Netherlands' 61:15 win. Van Wetering and fellow Dutch right back Housheer look to be the future of the 2019 world champions, as they have combined for 75 goals, with Housheer also serving 32 assists and being a mainstay in defence.
First non-European team among the best eight since 2013
With the main round done and dusted, we can analyse how non-European teams have fared at Spain 2021. Since 2013, when Brazil won the gold medal, the top eight sides at the IHF Women's World Championship have always come from Europe, in a show of dominance unmatched in previous editions. But after three editions of the world handball flagship competition, the European streak has been broken, as Brazil earned their ticket to the quarter-finals with five wins in their first six games.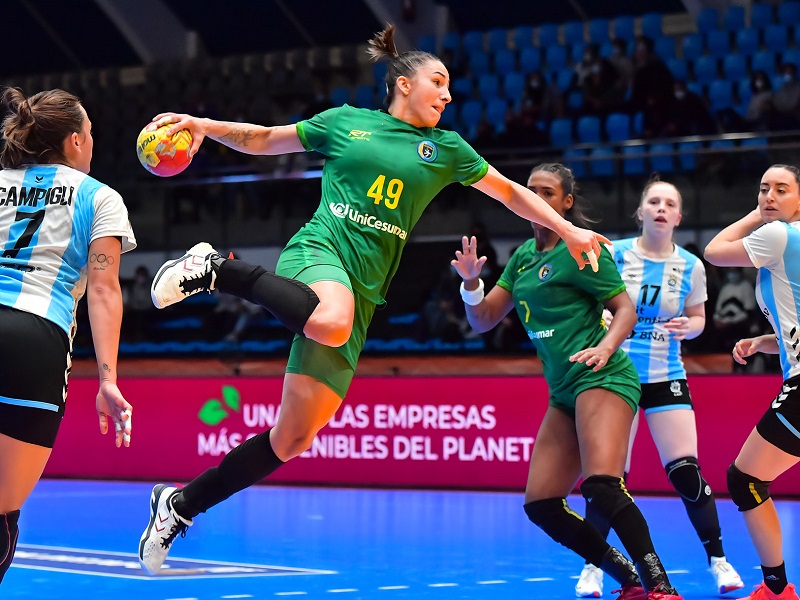 The European teams continue to hold their share of the bargain, with seven of them progressing in the knock-out phase, yet Brazil's re-emergence might sound like a charm for other sides, who have previously proved that they can compete with the best. At Brazil 2011, the hosts finished fifth, while African champions Angola were eighth. Two years earlier, at China 2009, Korea were sixth, after dazzling throughout the tournament. At France 2007, Korea (sixth) and Angola (seventh) were far from the medals, but still produced quality handball. As did Brazil (seventh) and Korea (eighth) at Russia 2005. Therefore, with better preparation, non-European teams can still break through and enjoy good performances at the IHF Women's World Championship.
Photos: RFEBM / Á. Bermejo, RFEBM / J. Navarro, RFEBM / J. L. Recio