12 Dec. 2021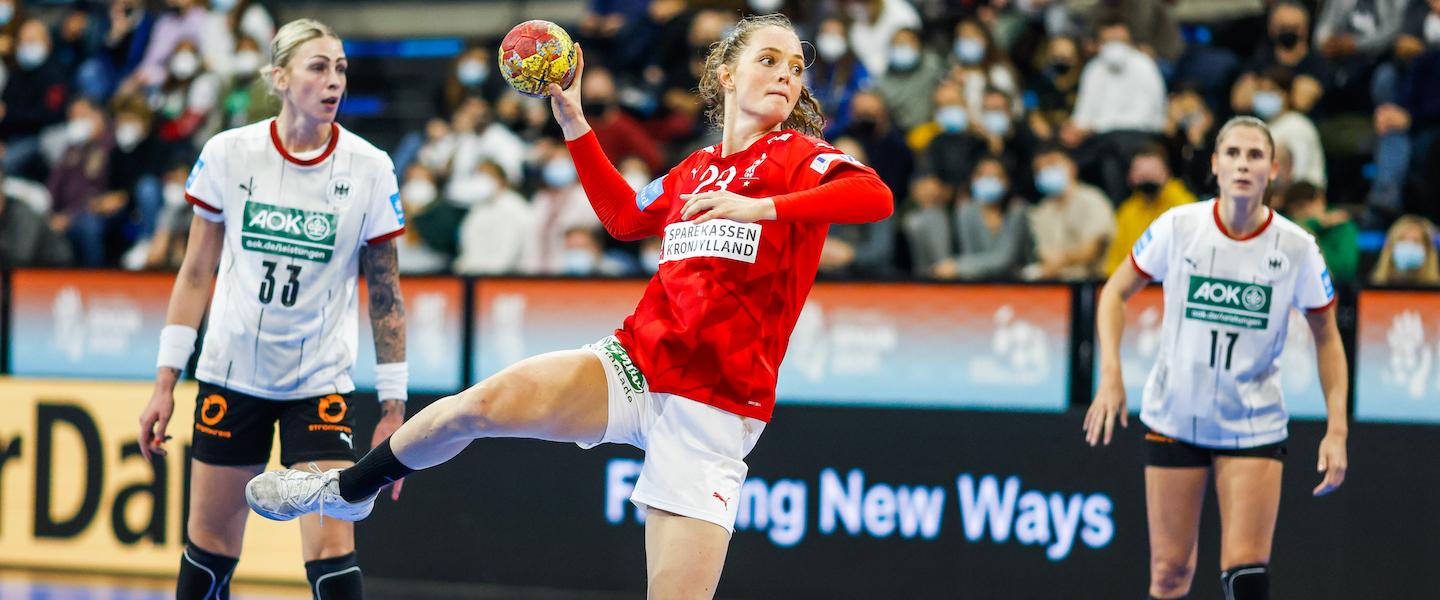 Denmark are getting closer to the final of the 2021 IHF Women's World Championship in Spain after ending their main round campaign with a total domination of Germany, who had come into the match with a perfect five wins from five games.
With their 16-goal 32:16 victory, Denmark now have a perfect six-game record at Spain 2021 and face Brazil in the quarter-finals on Tuesday, while Germany head into their last eight match directly after, against host nation Spain.
MAIN ROUNG GROUP III
Denmark vs Germany 32:16 (13:8)
With just one third of their attempts at goal hitting the back of the net in the first half, Germany never really got going against Jesper Jensen's Danish side.
With Althea Reinhardt having the hot hands in goal this time around (63% in the first half, 62% overall with 23 saves) and Sandra Toft enjoying the show from the bench, Jensen is really blessed with a pair of goalkeepers you can bet your house on.
But Germany did not help themselves in those opening exchanges as they only scored their first goal after 10 minutes through co-captain Alina Grijseels (1:4).
And the lead up to that point could best described by the official play-by-play statistics for Germany's possession from the start of the match: 
Turnover, save (by Denmark), miss, technical fault, turnover, turnover, team time out (5 minutes), save, two minute suspension, save, save.
Germany had only scored four goals by the 25th minute and things got worse for Henk Groener's side when Mia Zschocke was given a direct disqualification for grabbing the throwing arm of Rikke Iversen from behind (26th minute) following a video check by the referees. Iversen did not return to court and was later seen receiving a plastic wrap on the bench to protect her shoulder.
Despite the Danish dominance at both ends, they only went in five goals up at half-time (13:8) but readjusted in the second half, going on a 9:2 scoring run in the first 15 minutes to end the game as a contest (22:11).
It was time for Jensen to fully rotate his bench, including bringing on Michala Moller in the final 10 minutes and despite the one-sided affair plus all the goals for and against, Spain 2021 moves into the knockout stages with Jensen having fewer things on his mind than Groener.
hummel Player of the Match: Althea Reinhardt, Denmark