06 Dec. 2021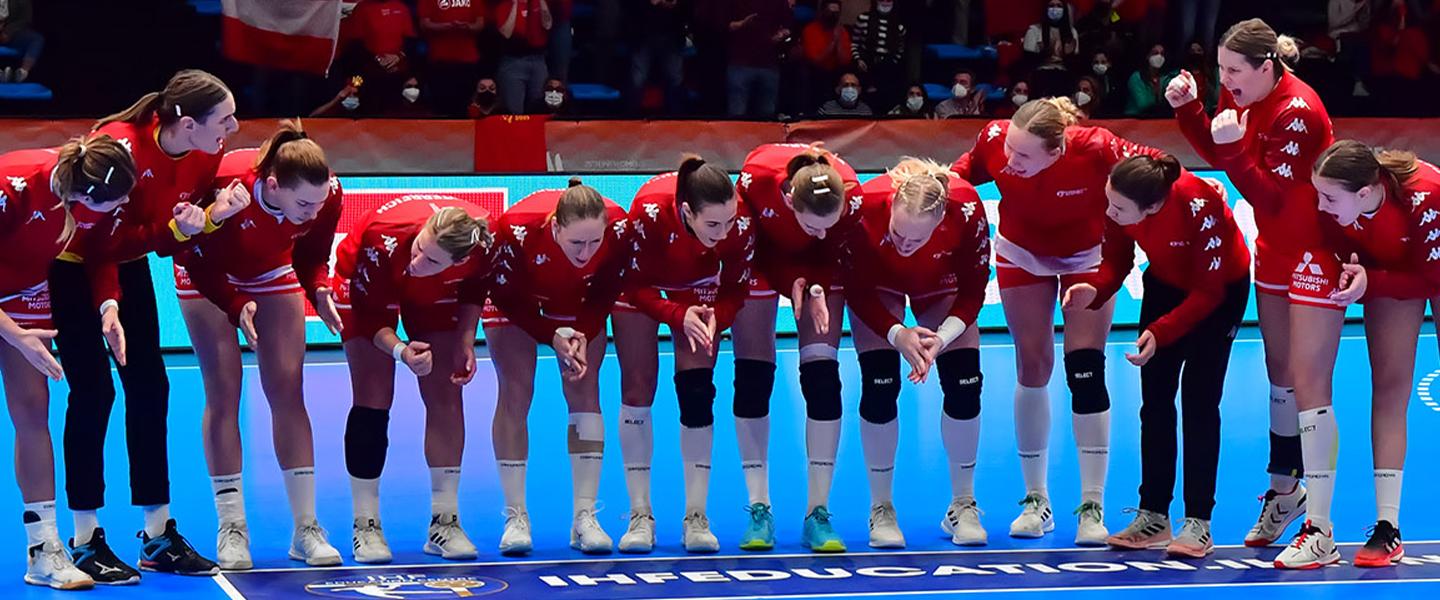 2021 was set up to be an amazing year for the Austria women's national team after Herbert Müller's team trumped Poland by a 58:55 aggregate score in the Qualification Europe – Phase 2 for Spain 2021, clinching their first IHF Women's World Championship berth since 2009.
They were also on the up, after conceding a 22:27 loss and drawing against Romania, 33:33, in the EHF EURO 2022 Qualification Phase 2, to underline their plucky underdog status last October.
And then disaster struck.
"It was a true shock for us, I am terribly disappointed with what happened. We took all the preventive measures, we could not see our friends and families, everything was well organised and set up to a T," said Austria's coach, Herbert Müller, for IHF.info.
After two friendly games against Portugal, both lost by one single goal, 25:26 and 30:31, just as the Austria team was ready to travel to Spain, coach Herbert Müller, assistant coach Erwin Gierlinger and left back Katarina Pandza tested positive for COVID-19, entering a period of quarantine.
"We were just thinking about how it happened, because everybody made the right choices, we were all trying to do the best we could to prevent this situation. We spoke at length with our sporting director and we simply could not find any link that could have exposed us to the virus. It is truly unfortunate," said Muller.
Before travelling to Spain on 29 November, new tests were undergone, all coming back negative. 19-year-old Pandza also tested negative twice, being able to travel, train and play with her teammates at Spain 2021, where she took the competition by storm, scoring 19 goals in the first two matches.
Yet Müller was still at home, while disaster struck again, twice in only three days.
Initially, four other players – team captain Petra Blazek, influential centre back Sonja Frey, left wing Nina Neidhart and line player Stefanie Kaiser – tested positive upon arrival to Spain. Two days later, left back Josefine Huber was also sidelined after a test.
In unserem Frauen Nationalteam wurden mit Kapitänin Petra Blazek, Sonja Frey, Stefanie Kaiser und Nina Neidhart 4️⃣ Spielerinnen positiv auf das Coronavirus getestet. In Rücksprache mit der IHF sind die restlichen Spielerinnen spielberechtigt.#HandballAUSTRIA @ihf_info pic.twitter.com/7WtSOzRpJP

— Handball Austria (@HandballAustria) December 2, 2021

That meant Austria had to make do with only 12 players in their first two games, a 38:27 win against PR of China and a painful 29:31 loss against Argentina. The win against China meant that the European side are now assured of a place in the main round, but it is highly likely that Austria will start the next phase of the competition with zero points.
"I do not want to disrespect Argentina, because they played a good game, but I think we would have won that match at full strength. We do not have our line players, the centre of the defence is changed, while Petra Blazek and Sonja Frey were paramount to our tactical ideas. It is just a pity that we could not do better, because I really think we had a great draw and some good results in front of us," added Müller.
The Romanian-born German coach was confined to his home in Vienna, experiencing symptoms like cough, shortness of breath and a fever. Yet, he was still working around the clock to help his team get better and motivate the players.
Müller is adamant that Austria will not give up, but this was also a special moment for him. Spain 2021 would have been the fourth edition of the IHF Women's World Championship he took part in, after leading Austria at Russia 2005, France 2007 and China 2009.
He is still the leader of the side, mentoring young players who are developing into bona-fide stalwarts, by giving them tips and adjusting whatever goes awry.
"Of course it is difficult and disappointing. But we are doing the best we can. We also watch the tape online, trying to identify the mistakes we do and correct them. I am not there in person, but I am always trying to help the team, especially in this tough period," said Austria's coach.
While one of his assistants, Gierlinger, is also sidelined with COVID-19, Müller turned to his long time confidant and brother, Helfried, to deliver the speeches, to make the in-game adjustments needed and lead the team during the crunch matches at Spain 2021.
"He has the same mentality as I do and we have been together for such a long time, I cannot even remember. Our team doctor has the phone with him on the bench and we can talk during the games.
"Before half-time, I usually talk to Helfried about what happened and then he goes into the locker room to see the players and deliver the talk we agreed to do. It is difficult, but it is what it is and we cannot change anything now," concluded the 59-year-old coach.
In their first IHF Women's World Championship since 2009, Austria have delivered the goods against China, but conceded a loss against Argentina, the first-ever win for the South American side against a European team in the competition.
A tough challenge awaits Austria now, the third match in the preliminary round against hosts Spain, which will be followed by the main round clashes against Brazil, Croatia and Japan.
19-year-old left back Katarina Pandza has been nothing short of superb for Austria, scoring 19 goals from 27 shots, the largest amount in the competition after two rounds. Centre back Patricia Kovacs also added 14 goals, as Austria stayed true to their ethos, an attacking side that plays fast handball and scoring the same amount of goals as Germany, Hungary or Denmark, true European powerhouses, after the first two matches.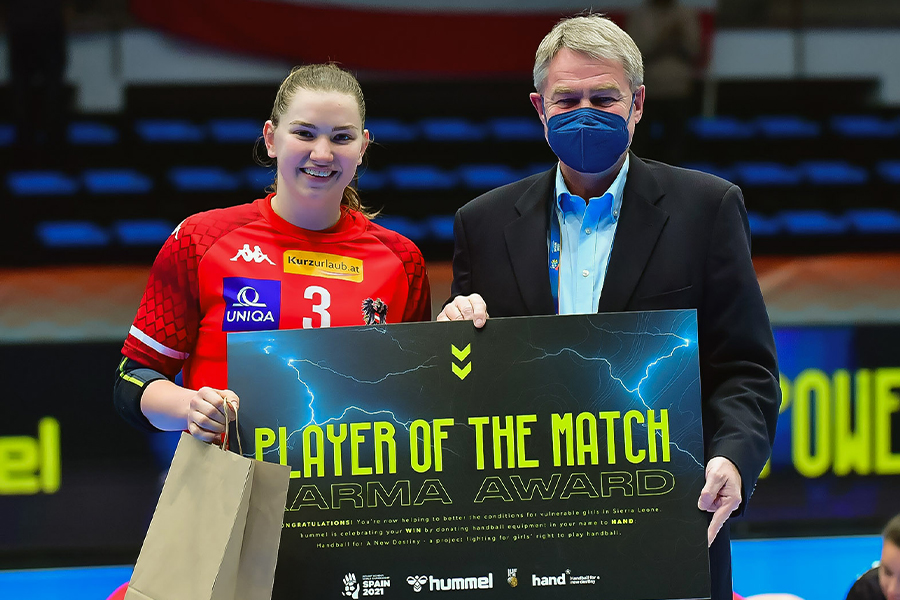 "It will be hard, nearly impossible to win against Spain, with so many players out. But we will go there and do our best.
"Whether some of our players can be back for one or two games in the main round, we will see. That could be a big boost. But right now, we are not thinking about that, we need to be healthy and complete our matches," concluded Müller.