15 Dec. 2021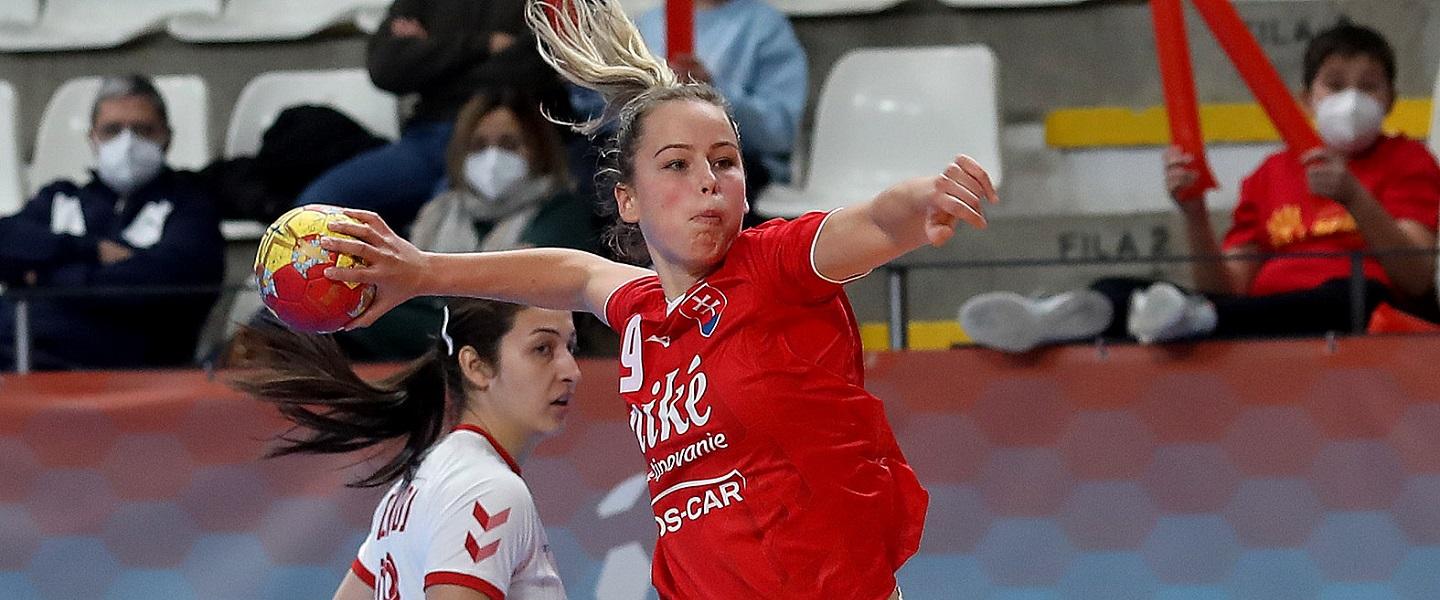 The 13th and final match day of the 2021 IHF Women's World Championship at the Pabellon Polideportivo Pla De L'Arc, Llíria is set to prove lucky for some and unlucky for others as six teams aim to take a win back home with them in their last matches of Spain 2021.
The three matches in the President's Cup take place on Wednesday in the UNESCO-recognised 'Creative City' thanks to its long-standing musical history tracing back as far as to the 3rd century BC.
And a symphony of action on court promises to create ever-lasting memories and emotions for those players, coaches and fans involved.
31/32 Placement Match: Islamic Republic of Iran vs PR of China 10:00 CET (match cancelled) 10:0
Following the news on 9 December that China had decided to withdraw from Spain 2021 due to a COVID-19 case in their delegation, Iran have been awarded this match with a 10:0 forfeit win.
29/30 Placement Match: Uzbekistan vs Paraguay 12:30 CET
Despite finishing in a lower rank than their first – and only – IHF Women's World Championship back in 1997 of 21st, Spain 2021 represents the bigger success for Uzbekistan.
While they will finish now higher than 29th this time out due to expanded 32-team championship, back in 1997 in Germany they could only manage one draw and four losses in their five games.
Already in Spain they have beaten Iran (37:32) and came close to Puerto Rico (24:30), with a team predominantly featuring players not even born 24 years ago. But this generation are part of a push from the Asian nation to capitalise on their appearance at a global level.
Their victory against Iran, came via a superb game from 19-year-old back Madina Khudoykolova, with the historic 37:32 win full of attacking intent. Khudoykolova is the current top-scorer for her side at Spain 2021, with 26 goals (from 44 attempts, 59%).
"This win has huge consequences for us and for the Uzbek handball," said Zafar Asimov, Uzbekistan's coach to ihf.info.
"With this amazing win, we hope to draw some attention and improve our funding, because we proved that we can compete at the highest level possible."
Paraguay will be looking to stop them and add to their own solitary win against Asian opposition at Spain 2021 so far, a 30:24 victory over China and centre back Marizza Faria leading the way, as she has done for more than 20 years for the squad – the only player to represent the South American side at the highest of stages four times. Maria Fernandez is their top scorer with 28 strikes (65%).
27/28 Placement Match: Cameroon vs Tunisia 15:00 CET
On paper, at least, Cameroon should have the better of Tunisia, having finished above them at the 2021 CAHB Women's African Championship in June on home soil in second place – one above their North African rivals. 
While they did not meet in the continental test they do meet on the global stage with Cameroon the more impressive at Spain 2021. 
Despite losing their opening four games, which included their first three against European opposition, starting against RHF, they have won their last two (vs Uzbekistan 42:23 and Iran 32:17) impressively – their first-ever victories in a senior Women's World Championship following losses in all five of their games in the debut, back in 2005 and losing six and drawing one in their second appearance, at Germany 2017.
Tunisia have arguably been more competitive at Spain 2021 with a 29:31 loss against the Republic of Korea in the preliminary round tough to take in a match in which they could have won. That came before a disappointing continental loss against Congo (24:33) – a win would have seen them into the main round. In the President's Cup they pushed Slovakia (27:31) and dispatched Paraguay with ease (35:28).
For Cameroon, left back Cyrielle Ebanga Baboga leads the way in the scoring charts – and has picked up two hummel Player of the Match awards – with 32 goals, while Sondes Hachana Ep Kerkeni has 23 for Tunisia.
25/26 Placement Match: Angola vs Slovakia 17:30 CET
To leave a championship with a win – and a trophy – is always a positive experience, despite the no-doubt large disappointment that both these teams had missing the main round by a small margin.
The end rank is the worst-ever for both nations with Angola maybe the more disappointed after a 25:25 draw with Slovenia in their final preliminary group game which ultimately saw them go out, despite leading. Since then, the West African side have only won – against Cameroon (35:24), Iran (41:8) and Uzbekistan (52:11), but Felipe Cruz's team will be wanting to get on the plane home and reset as soon as possible and work out what went wrong.
Like Angola, Slovakia only knew their fate after their final preliminary group game but it was harsh for them – a one-goal defeat to neighbours the Czech Republic sent them out of contention (23:24) – and also since then they have only victories to their name (31:27 vs Tunisia, 33:27 vs Paraguay).
In just their second IHF Women's World Championship as an independent nation and as a Wild Card entry, there may be less investigation into why Slovakia are playing for 25th place, but the same energy will be delivered on court as their opponents as they seek to take that victory on to the plane. 
Goalkeeper Viktoria Oguntoyava has impressed for Slovakia, sitting 11th in the Spain 2021 overall goalkeeper rankings with a 37% save rate from 94 shots faced in five games, while influential line player Albertina Kassoma leads the scoring charts for Angola on 32 strikes. Reka Bizikova is on 29 for the Slovakians.
The placement matches 25-32 shall be played in a knock-out system. In case of a draw at the end of the regular playing time, a direct 7-metre shoot-out shall be used to determine a winner in accordance with Rule 2:2 of the Rules of the Game.
Photo: RFEBM / J. Navarro