03 Dec. 2021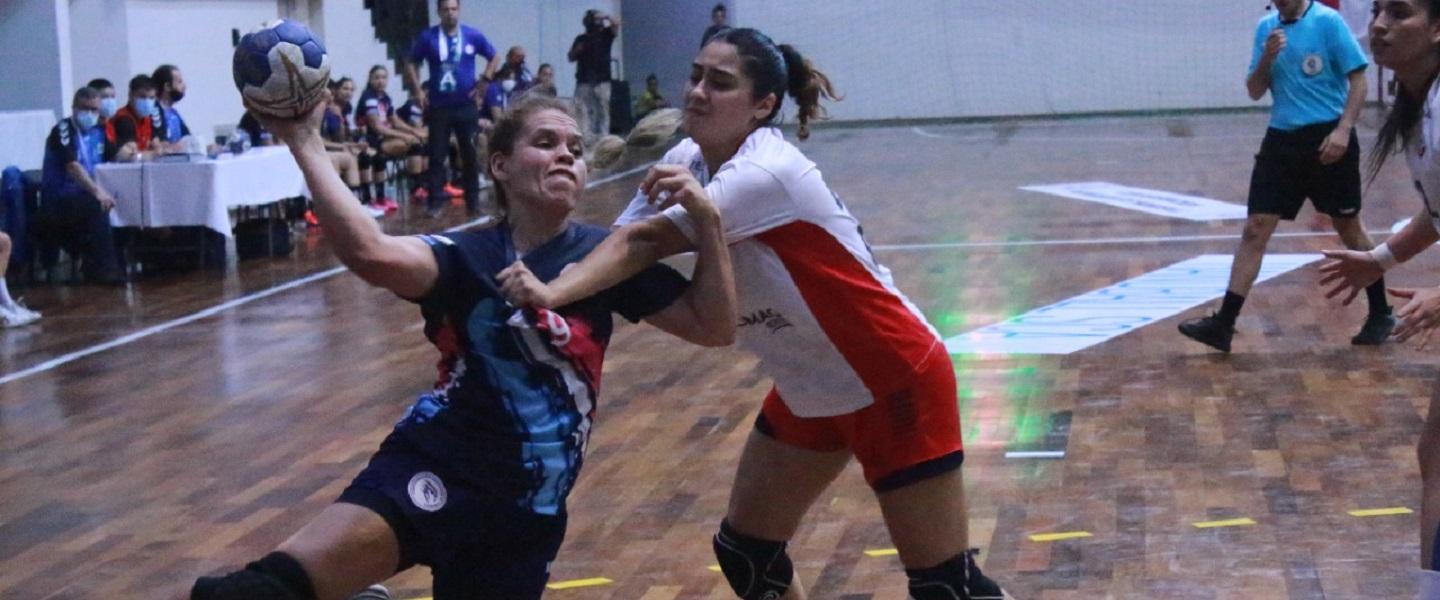 The common denominator of Paraguay's four participations in the IHF Women's World Championship – France 2007, Serbia 2013, Germany 2017 and Spain 2021 – is one player.
Centre back Marizza Faria has been playing for more than 20 years for the Paraguayan side and is the only player to represent the South American side at the highest of stages four times.
She has scored 66 of Paraguay's 349 goals up until this point at the IHF Women's World Championship and is one of the most recognised, if not the top player, despite being 38 years old.
But she is still feeling young and has the same love of handball she did when she first started taking up the sport in Paraguay.
"You know, handball in Paraguay is not that popular, but I fell in love with it immediately after I took the ball in my hand. So I did not know if I was going to represent my national side or what the future was going to hold, but the thing I know is that I love handball," said Faria, after Paraguay's heavy loss in the first game at Spain 2021, 17:40 against Japan.
The journey has come, somewhat, full circle for the Paraguayan centre back, who has been playing at club level in Spain since 2007, when she signed for BM Monóvar, after shining for her team at the IHF Women's World Championship in France.
Paraguay finished 23rd in that competition, yet Faria has fond memories of the tournament she broke through when she was only 24.
"I remember playing against the Republic of Korea and then against Germany and the fans were absolutely mental. To be playing in front of thousands and thousands of fans was a moment that gave me goose bumps. It was amazing and I felt like I am destined to do this." 
"It was our first tournament, I was very, very nervous, but everything was good after we took on the court. The feeling was amazing and we felt like handball players," added Faria.
Her move to Spain was not that big of a cultural shock, because she spoke the language, yet handball-wise, things were changing rapidly. The game was faster, the opponents were better and Faria had to adapt.
She changed clubs, playing for Elda Prestigio, some 200 kilometres away of Castelló, where Paraguay are based in the preliminary round, CB Mar Alicante, CBM Elche Mustang and for the last five years at Unicaja Banco Gijon.
So when she was announced before the game against Japan as 'our Marizza', she felt proud and humble.
"It was not easy moving to Spain, we did it with our whole family, because it was a challenge. But hearing my presentation at Spain 2021, I felt good and motivated. It gave me an immense pleasure," said Faria.
She does not have an immediate objective at Spain 2021, despite this being her fourth IHF Women's World Championship edition. Nor the pressure is on Paraguay, who have won five of their 21 matches played in the world flagship competition, winning against the likes of Australia and the People's Republic of China in the past.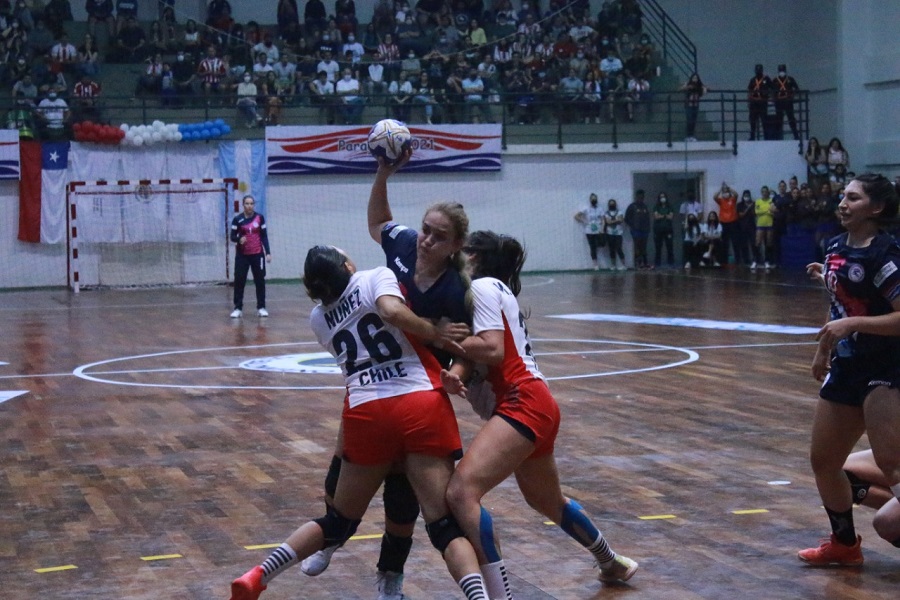 "Handball is developing well in Paraguay and I think we will be getting better and better. Personally, I now have plenty of experience and I am grateful for the last 20 years, where I gave it my all to the team," said Faria.
And she might have a thing or two to say about the future of Paraguayan handball, after she retires from the national team.
It is not about becoming a coach or a technical director, rather passing on the baton to her daughter, Yeruti, who took up handball in Spain and is also playing for Marizza's current club, Unicaja Banco Gijon.
The Faria family made the rounds in Spain just before the start of the IHF Women's World Championship, becoming the first mother and daughter pair to ever don the court at the same time in an official match.
It happened on 5 November, when Gijon won the game against BM Morvedre, 31:17, to jump top in the standings of the Spanish league.
Marizza and her daughter, Yeruti, who is only 16 years old, shared the court for a few minutes at the end of the game in their team's straightforward win.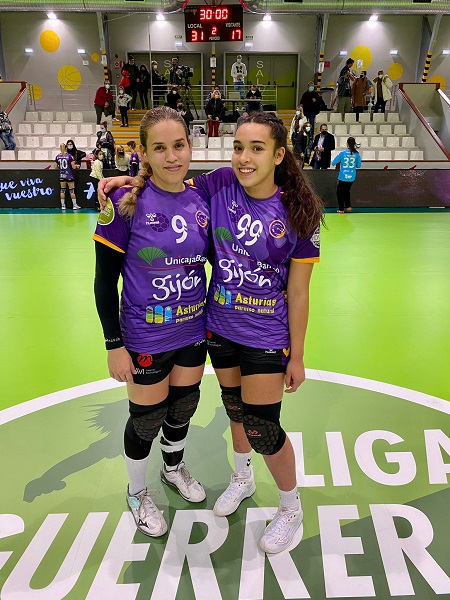 "It was…I do not know how to put it exactly. Only a mother can feel it, I think. But it was amazing, especially when she scored a goal, after she won a penalty herself. I could not be any happier than that, than it that moment."
"For her to watch me play she since was little and now being on the court with me at the same time, it is just a story too good to be true," said Faria.
? La emoción de vivir un momento histórico. ¡Piel de gallina! ❤️

?‍? El abrazo de madre e hija al final no tiene precio. ¡Jugando juntas en la @IberdrolaDHF! @CBLaCalzada

? ¡ENHORABUENA @marizzafaria y @tutiigmnzz!#SheLovesHandball #LigaGuerrerasIberdrola pic.twitter.com/O3I3sPcJlZ

— Guerreras Iberdrola (@IberdrolaDHF) November 10, 2021
Yeruti Gimenez Faria also has a Paraguayan citizenship and is therefore able to represent the national team in the future. A thing that Marizza really is proud about.
"She was asked to do this and she was very happy when the question popped. So, maybe, in the future, the name Faria will continue to be in the national team," concluded Faria.