19 Mar. 2021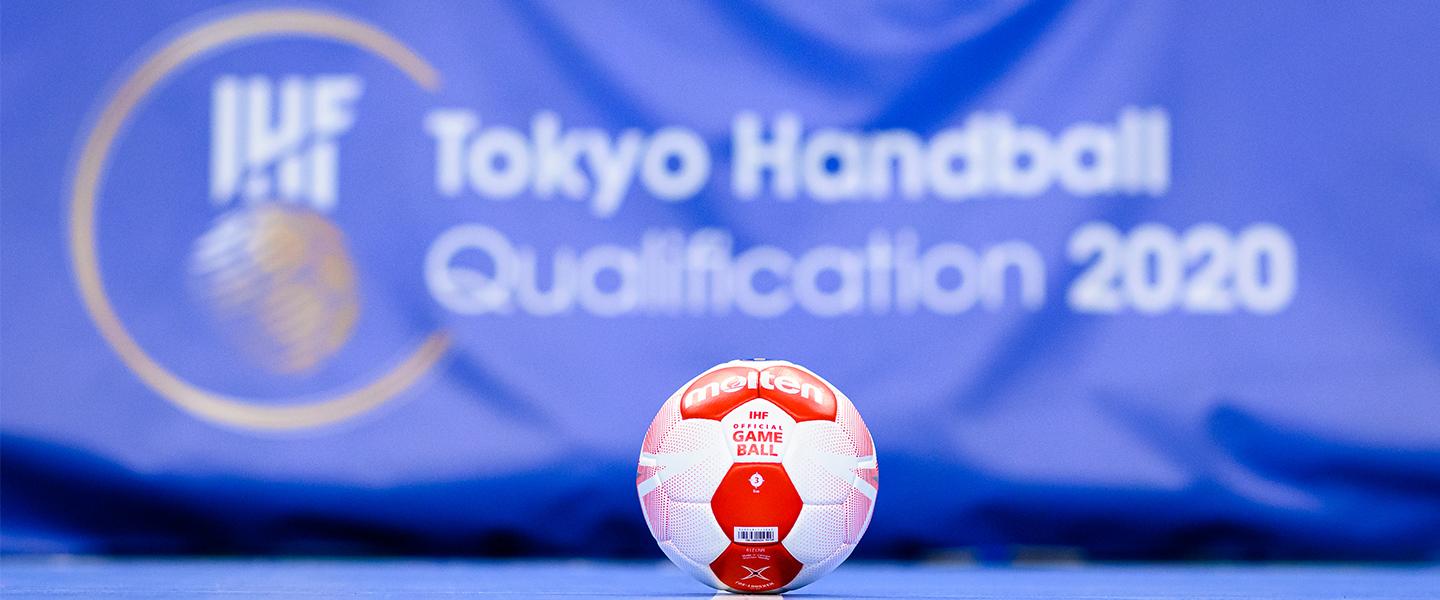 After an exciting last weekend, where Brazil, France, Germany, Norway, Portugal and Sweden earned their tickets to Tokyo 2020 in the Men's Tokyo Handball Qualification 2020, it is time for the 10 teams qualified for the three women's tournaments to fight for a ticket to the Olympic Games. 
After PR of China and Senegal have withdrawn from the Tokyo Handball Qualification 2020, two of the tournaments will proceed with only three teams, while another one will throw off with four teams. 
Tournament 1 will take place in Lliria, Spain, and looks to feature a three-way battle for the two tickets for Tokyo 2020. The hosts, who won the silver medal at the IHF Women's World Championship 2019, are favourites on home ground, but have won their last game against Sweden in 2012. The Scandinavian side are, however, in a rebuild, after iconic centre back Isabelle Gullden called it quits on her international career. The only non-European side in the tournament, Argentina, are still looking to improve, yet their challenge is difficult, having never won a game against European opponents in their history. 
An all-European game is on the table on Friday evening, with the winner taking a strong position to proceed to Tokyo 2020, as Argentina look to take advantage of their opponents' tired legs on Saturday and Sunday. 
Tournament 2, set to be played in Gyor, Hungary, seems to be wide open and features three European teams and one Asian side. It is a tough ask for Kazakhstan ahead of games against hosts Hungary, Serbia and reigning Olympic champions Russia.
Hungary will throw off Tournament 2 against the easiest opponent – on paper at least – Kazakhstan, but all eyes will be set on the clash featuring Russia and Serbia, which can boost the winners' chances for a ticket to Tokyo. 
Finally, an all-European Tournament 3 will send the last two teams to the Olympic Games. Hosts Montenegro won the silver medal at their maiden berth in London 2012, yet their golden generation was replaced with new and motivated players. Reigning European champions Norway are the big favourites, while a plucky Romanian side want to shake off their worst-ever finish at an EHF EURO – a 12th place last December – with their second Olympic Games berth in a row. 
The tournament will throw off with a crucial tie between Montenegro and Norway, as the Norwegian side will miss influential line player Heidi Loke, while the EHF EURO 2020 top goal scorer, Nora Mork, is only on penalty duty, after suffering another knee injury. 
Before the tournament, Norway coach Thorir Hergeirsson and goalkeeper Katrin Lunde talked to ihf.info about their first-ever Olympic Qualification Tournament. Read more about it here.
You can find out everything you need to know about the event on our mini-site dedicated to the Tokyo Handball Qualification 2020 and on our official Facebook, Instagram and Twitter channels. 
If you are a numbers aficionado, you can find every meaningful stat you are looking for by clicking here, on our statistics page, where we have everything covered.
You will learn more about how you can watch the Women's Tokyo Handball Qualification 2020 here, with matches which do not have specific rights-holder territory agreements being streamed live via the official IHF - Competitions YouTube channel.