Angola and Cameroon to meet in Women's African Championship final
17 Jun. 2021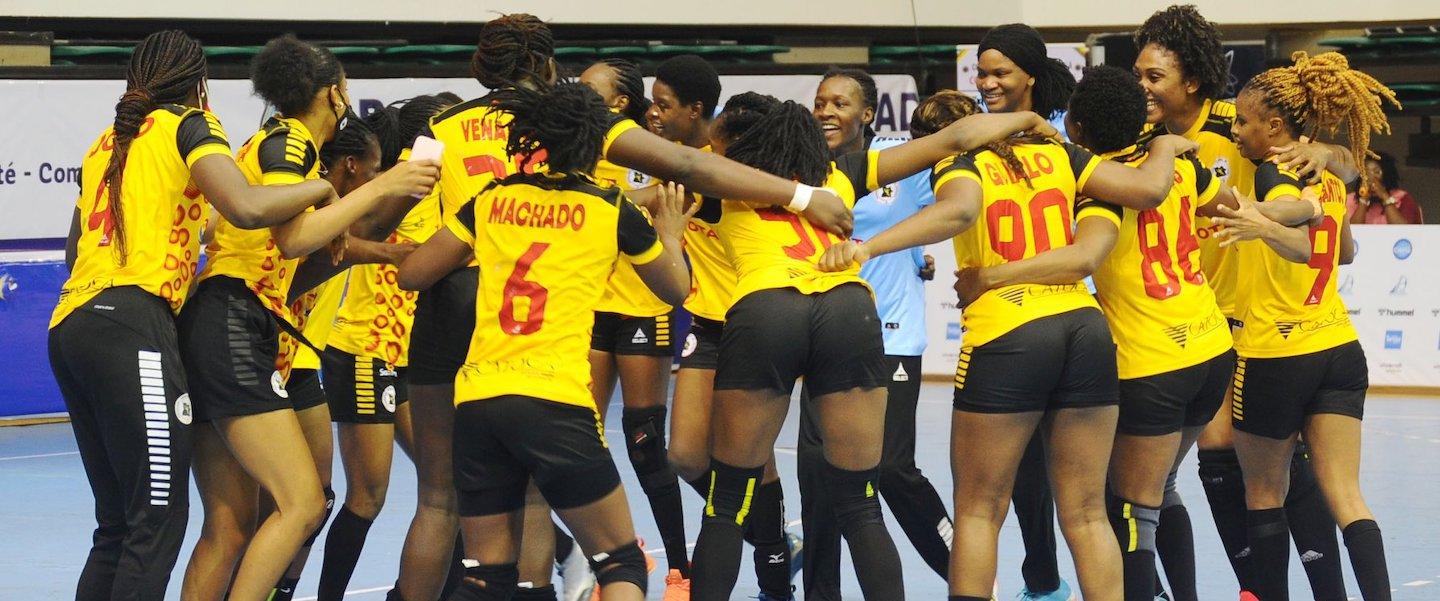 Just five games remain of the 24th edition of the African Handball Confederation (CAHB) Women's African Championship, following completion of the quarter-finals on Tuesday (15 June) and semi-finals yesterday in Yaounde, Cameroon.
Cameroon will take on Angola in the final for the Edith Lucie Bongo Ondimba Trophy on Friday 18 June after the hosts held on against a spirited Congo side to win 22:21 (12:10) in their evening semi-final. Congo had reached the last four after they defeated one of the strongest teams going into the tournament, Senegal, in their quarter-final 21:20, resulting in an outpouring of emotion on court at the final whistle.
However, the tight scoreline did not reflect the dominance Congo showed in their last-eight clash, with Senegal drawing level at 20:20 with just over a minute remaining. Chances were then missed at both ends before Josephine Nkou sunk home from nine metres on the full-time buzzer to seal a place in the last four.
Title-holders and pre-tournament favourites Angola will face Cameroon in the final after they came from behind to beat Tunisia 27:23 (11:12) in their semi-final after additional time, a clash between two of the very best teams in Yaounde.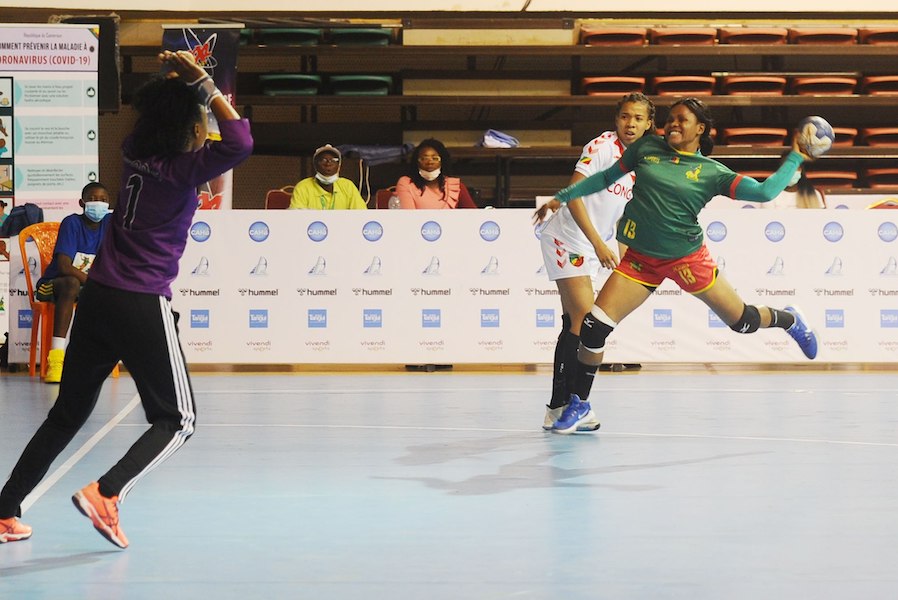 Tunisia had made the last four after beating Guinea easily in their quarter-final, while Angola defeated DR Congo by nine (29:20) in their last-eight clash.
The four quarter-final winners not only booked their place in the top four of Africa but secured their places at the 2021 IHF Women's World Championship, scheduled to take place in Spain in December.
Follow Cameroon 2021
All games are being played at the 5,263-capacity Yaounde Multipurpose Sports Complex and are being broadcast on Cameroon's National Channel, CRTV, with live streaming also available on the official CAHB Facebook page.
Schedule
(All times local GMT+1)
Thursday 17 June
14:00    7/8 Placement match: GUI vs NGR
16:00    5/6 Placement match: COD vs SEN
18:00    9/10 Placement match – President's Cup final: CPV vs KEN
Friday 18 June
15:00    Bronze-medal match: TUN vs CGO
18:00    Gold-medal match: ANG vs CMR
Results
For previous results click here.
Tuesday 15 June
Quarter-finals
ANG vs COD 29:20 (15:10)
TUN vs GUI 27:20 (15:7)
CGO vs SEN 21:20 (11:6)
CMR vs NGR 44:14 (26:3)
President's Cup
CPV vs MAD 30:16 (16:10)
Wednesday 16 June
5-8 Placement round: GUI vs COD 26:33 (13:18)
5-8 Placement round: NGR vs SEN 15:32 (4:16)
Semi-final: TUN vs ANG 23:27 (12:11)
Semi-final: CMR vs CGO 22:21 (12:10)
Photos: African Handball Confederation