21 Mar. 2022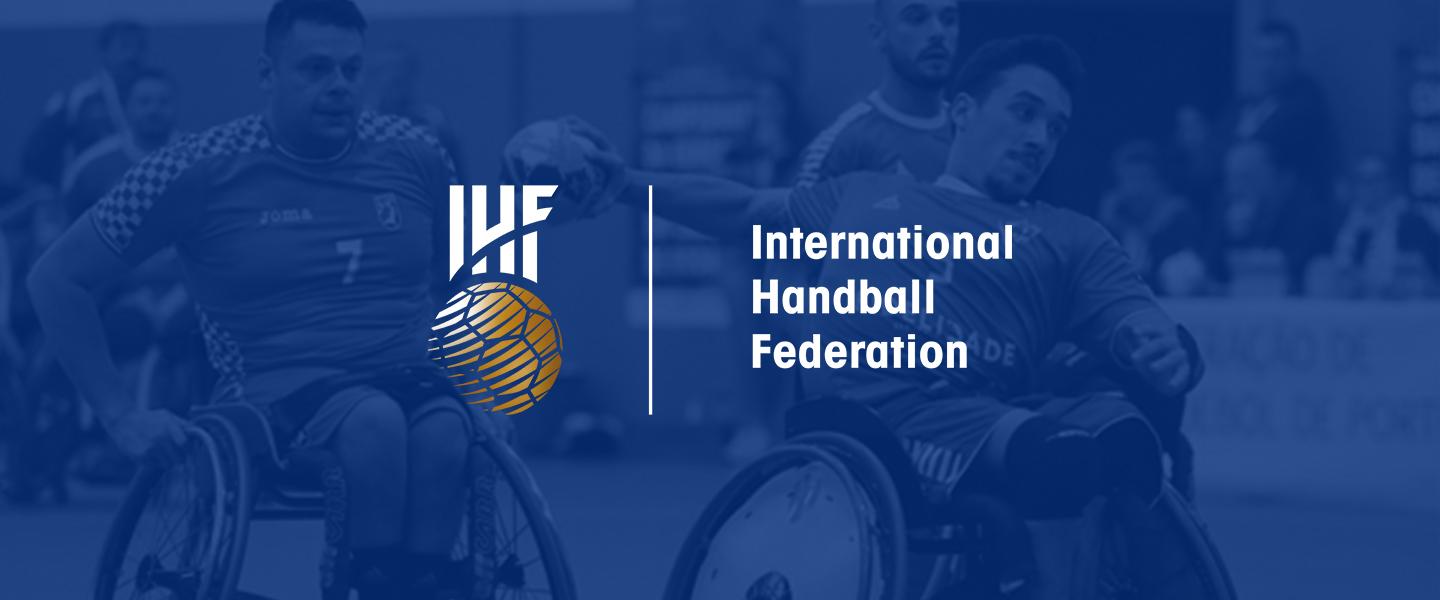 The first-ever 'IHF Wheelchair Handball Referee and Technical Delegates Education Course' has completed, with online knowledge and education workshops, plus tests taking place in February and March.
Those who successfully completed the five sessions of two hours each, including tests, will receive an IHF Certificate and be able to be nominated for the forthcoming IHF Wheelchair Handball World Championships, starting with the IHF Four-a-Side Wheelchair Handball World Championship, which is planned to be played in June. A combined World and European Six-a-Side Wheelchair Handball Championship shall take place later in 2022.
Including current and former IHF referees, 25 participants from three IHF Continental Confederations were in attendance with delegates coming from countries where wheelchair handball is active.
The countries included Argentina, Austria, Brazil, Colombia, Croatia, Czech Republic, France, Hungary, Japan, Netherlands, Pakistan, Portugal and Romania.
All sessions were led by Dr Frantisek Taborsky, Chairman of the IHF Wheelchair Handball Working Group and member of the IHF Executive Committee, with the first session held over the weekend of the 19 to 20 February.
After an introduction from Dr Taborsky, IHF Playing Rules and Referees Commission (PRC) Lecturer and IHF Wheelchair Handball Expert, Vicenç Bretó León went through the general rules of the game and fellow expert Marc de Sousa explained the tasks of delegates.
The second weekend session was held from 5 to 6 March with the wheelchair handball six-a-side rules discussed by Christian Kaschütz, EHF Delegate, Vice-President of the Austrian Handball Federation and former IHF Referee and wheelchair handball four-a-side rules explained by Daniel Magalhaes, a Brazilian referee and a Wheelchair Handball Referee Chief.
IHF Wheelchair Handball Working Group Member Nicole Rabenseifner also went through the various information relating to the classification of athletes with Breto ending on the various IHF Regulations related to the sport. 
 
Two weeks later, on 19 March, 23 of the 25 attendees were subjected to a rule and regulation test managed by Breto.
The IHF Wheelchair Handball Referee and Technical Delegates Education Course' follows on from the second edition of the IHF Wheelchair Handball Seminar, which was held last September. The first one took place in October 2020. 
A wealth of information related to both seminars can be found on the IHF Education Centre for free.
 
In other wheelchair handball news, the Brazilian Handball Confederation (CBHb) has produced a feature  of the history of the sport in the South America country (in Portuguese).
The feature, which can be found on their website – cbhb.org.br – discusses the history of the sport in Brazil, tracing it through two key moments, in 1993 and 2005. 
IHF Wheelchair Handball Working Group Member Flávio Melo also explains about the sport, which now has around 400 athletes and 245 teams in the country.