03 Jun. 2021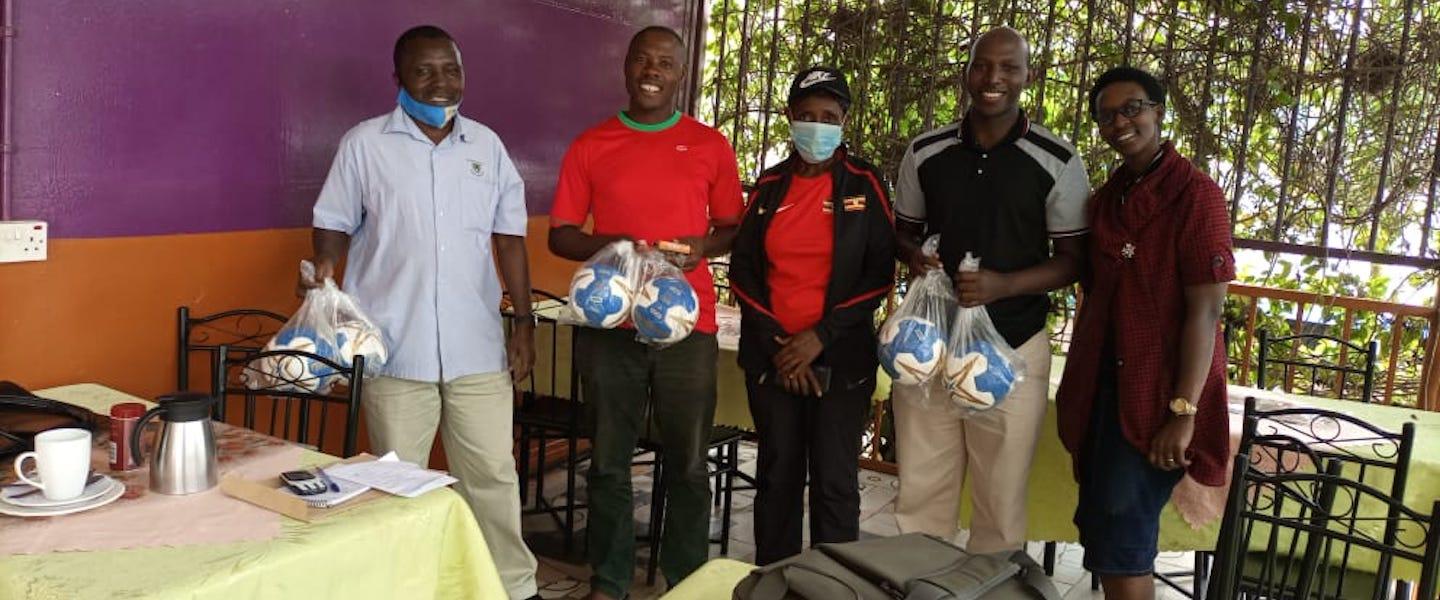 Expanding the reach, developing the sport
The Uganda Handball Federation (UHF) recently made big steps towards continuing its membership recently signing up the south-western Mbarara City district as an affiliated member, joining fellow member districts in the East African country including Mukono, Gulu, Soroti, Lira, Arua, Jinja, Wakiso and Kampala.
The 'Mbarara City District Handball Association' was launched in early April at Ntare College in Mbarara with UHF President Sheila Agonzibwa Richardson donating handball equipment including handballs, kits and whistles to a variety of stakeholders including Nyamitanga Technical Institute, Maryhill High School, Mbarara High School, St. Joseph's High School, Mbarara Thunder Handball Club and Ntare College itself. The district is home to a population of just under half a million people.
"I wanted thank our new member Mbarara City for welcoming the game of handball into the district," said Richardson at the launch event.
"Before COVID-19 we had plans of expanding the game to each and every district in Uganda, [so now] we have started where we stopped. We still have that dream and in order to promote the game we promise to support Mbarara City and all our other handball associations where needs arise."
Last week, Richardson handed over equipment to former player Christopher Otim to further strengthen handball in northern Uganda and also welcomed Kampala's Victoria University as a member, joining a number of other UHF-affiliated universities including Nkumba University, Kyambogo University, Ndejje University, Makerere University and Mbarara University School of Science and Technology (MUST).
Sandy beginnings
Beach handball is also a key growth area within the country and the UHF recently finished the construction of a beach handball court in Kakiri, a small town of around 6,000 inhabitants in Wakiso District, central Uganda, just 30 kilometres from capital city Kampala.
Former Uganda Olympic Committee (UOC) President and current Executive Member of the International Olympic Committee (IOC), William Blick had visited the site along with President Richardson and UHF Executive Members in its early days of construction last year.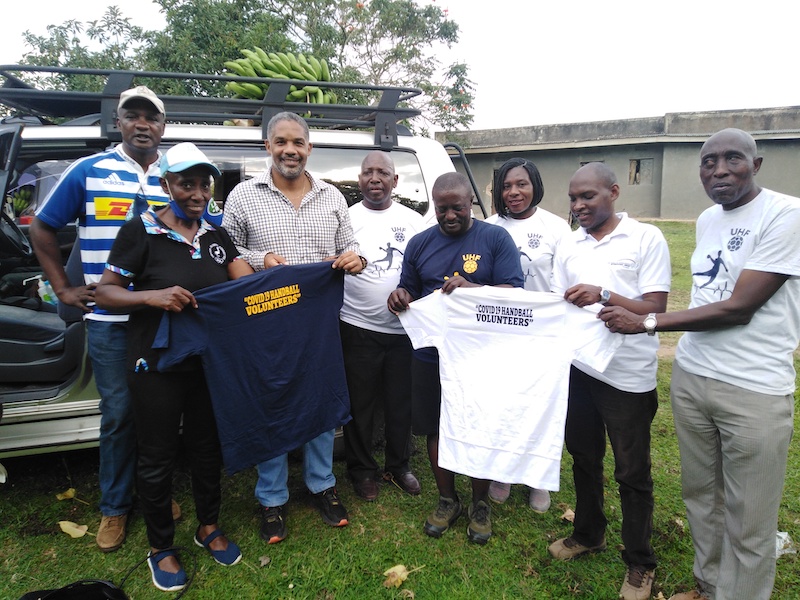 Inaugural UHF Champions League to throw off
Following a break in handball activities due to COVID-19, the inaugural editions of the Men's and Women's UHF Champions League get underway this weekend (5 June) running across four days at the Ndejje University and Bombo Barracks grounds and featuring the top four teams from both the men's and women's 2019 UHF National League.
The men's competition features Prison Spears, Ndejje University Hoppers, Makerere University Bulls and the most successful club in the league, UPDF Army, competing for the title, while Ndejje Lady Hoppers, Prisons Lady Spear, Kawanda SSS and Police HC do battle in the women's competition.
The group stages take place this weekend (5-6 June), with the finals weekend being scheduled for 12 to 13 June.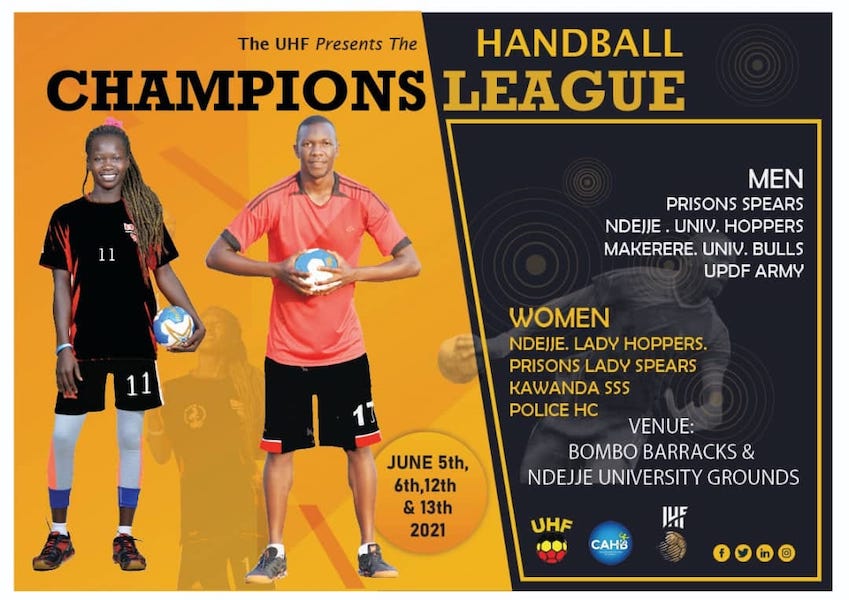 Successful start to 2021
In a busy February, Richardson was elected for a third term in office as UHF President, a role which she will be in for the next four years as well as being awarded an 'Order of Merit' by the UOC for her work with handball and other sports, alongside former player and UHF Vice President (Technical) Yayiro Kasasa.
Last year, the UHF launched a 'COVID-19 Food Relief Campaign' to support and assist current and former handball players, coaches and administrators who have been badly affected by the lockdown, as reported on ihf.info, while three successful Handball at School courses took place in Greater Kampala in late 2019 before COVID-19 struck the world, and handball activities paused. 
A member of the IHF since 1976, handball's origins in Uganda can be traced back to at least 1971.
For more information, visit the UHF Twitter account, or the UHF Facebook group.
Photos: Uganda Handball Federation