04 Aug. 2019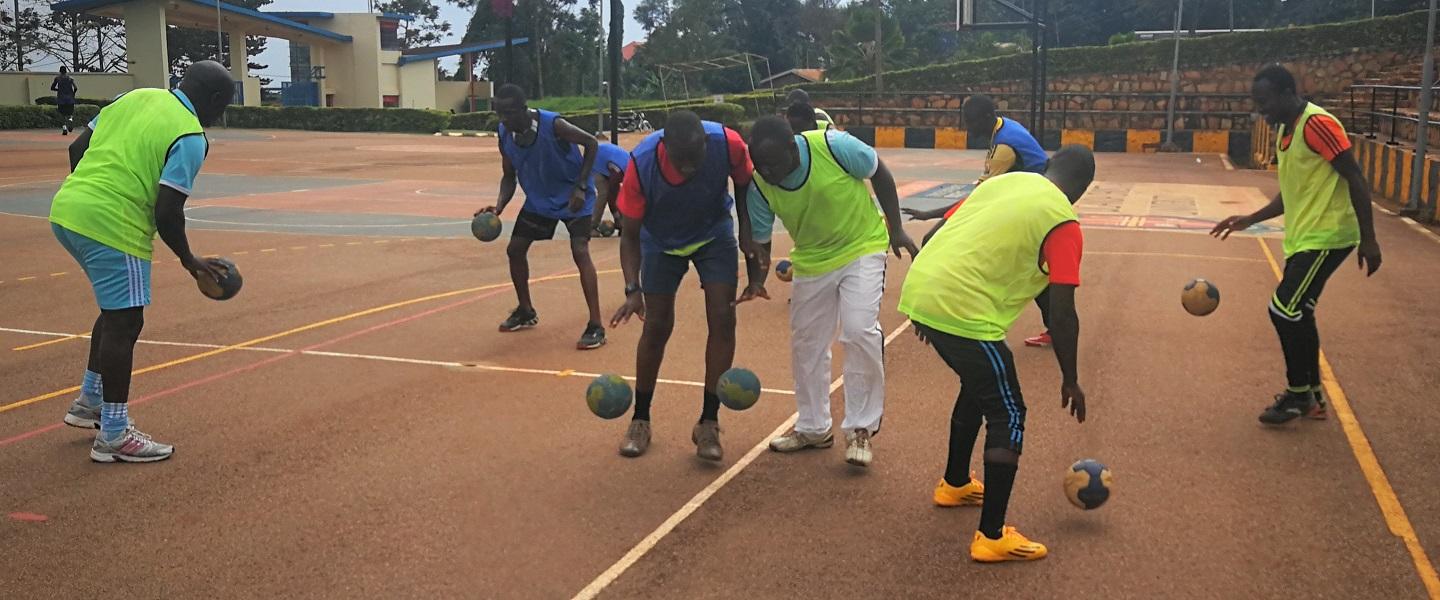 Following its big introduction in P.R. of China and the programme being held in Chile in June, two Handball at School courses were conducted in Cyprus and Uganda this summer. 
In Uganda, a total of three courses were run by IHF expert Helmut Martin, all of which took place in Greater Kampala. 28 units were taught as part of each course, which were all attended by teachers who were only beginning their experience with handball. 
Aiming to make handball number two sport in Uganda
"The three courses were very successful. The organisation was perfect. The participants were incredibly interested, " said Martin in his report on the course. "The prospect of the future promises successful growth of handball in Uganda."
Martin received significant support from the Ugandan Handball Federation throughout the course, with several representatives present to assist both Martin and the participants at all times. 
"All the responsible people want to make handball the number two sport in Uganda, behind soccer. To achieve this, they work a lot, they develop structures, they have a precise plan for the coming years and they have the vision that the national team will participate in the Olympic Games in 2024. They will continue my work and they will expand handball at school. They want to make handball part of the Ugandan physical education and sports curriculum in schools," said Martin. 
A total of 57 participants were present for the courses in Uganda, with 42 successful in obtaining their D licence. 
During his time in Uganda, Martin also had the opportunity to watch some league matches and do some coaching with senior teams, including the national squad. 
40 participants in Nicosia
The course in Nicosia, Cyprus, was attended by 40 participants, who course coordinator Istvan Juhasz described as "very attentive". Juhasz commended the local federation for their support and organisation, and also for their initiative in not including only physical education teachers in the course – the goal of the Cyprus Handball Federation was to expose as many interested participants to the materials as possible. 
As all participants in the course in Cyprus were new to handball, the course concentrated on basic principles. Each morning focused on theoretical lectures, while the afternoons were for practical lessons. The participants worked with players aged 12 to 13 years old and closed the course by leading these players in matches. 
During his time in Cyprus, Juhasz also discussed possibilities for growing handball in the small nation, which currently counts approximately 500 players between the ages of 10 and 18.