02 Jul. 2019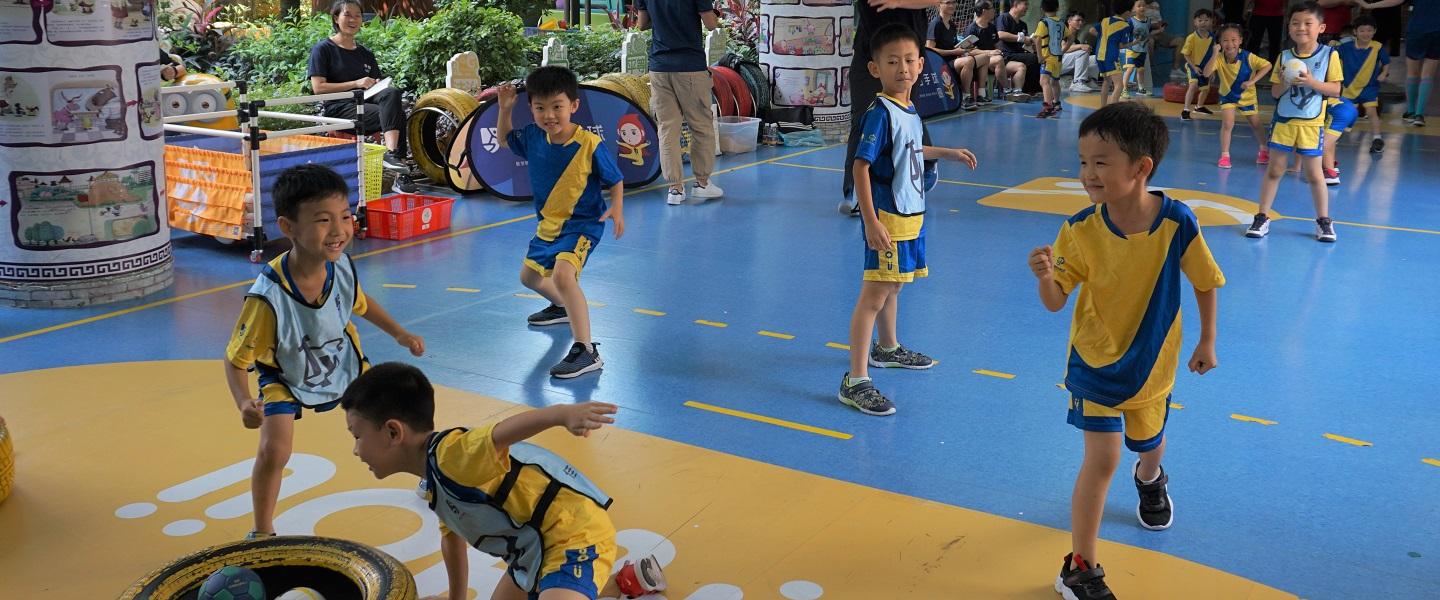 The Handball at School programme has received an extensive introduction in China, following a visit from [email protected] Working Group Chairwoman Dr Ilona Hapkova. Dr Hapkova spent more than a month, from May 26 to June 29, visiting eight cities across China in order to prepare educators and coaches at various levels to teach handball to children and young people. 
"The Handball at School programme really has a lot of benefit for the future, to grow handball in this big handball member federation. Teachers and coaches were interested in handball for children. The CHA team did a great job and tried their best regarding organisation and support in the preparation of each venue and also during each course," wrote Dr Hapkova in her official report. "The Chinese Handball Association would like to propose other venues for the [email protected] programme."
On the programme for the mission to spread the [email protected] programme were the cities of Kunshan, Ningbo, Shanghai, Fuzhou, Dongguan, Xuancheng, Luannan and Beijing. Dr Hapkova also attended the opening of the Chinese Handball League for the new season. In total, there were just under 350 participants in the [email protected] courses. 
Dr Hapkova began in Kunshan, with the first course from May 29 to 31, where 55 participants were successful in obtaining the IHF D-licence.
A further 55 teachers and coaches took part in the second course, in Ningbo from June 2 to 4. All 55 obtained the IHF D-licence.
65 participants received the D-licence at the course in Shanghai from June 7 to 10, with was attended mainly by secondary school and university teachers, but also primary school teachers and students. 33 achieved the IHF D-licence at the Fuzhou course from June 12 to 14. 
In Dongguan from June 16 to 18, a [email protected] course specifically for kindergarten teachers was conducted. The course was specially adapted for children aged six and below. Former national team player Zeng Qiaozhen is assisting with the continued development of handball in kindergartens in this area, and her company has provided materials and balls appropriate for children aged between two and six years old in order to do so. 39 participants were involved in the course in Dongguan. 
An additional 46 participants obtained the IHF D licence at the course in Xuancheng from June 20 to 22, and 46 achieved the licence in Luannan from June 24 to 26, including 35 school teachers. 
The final leg of Dr Hapkova's journey, in Beijing on June 27 and 28, saw her participate in some official events and present [email protected] gifts to members of the Chinese Handball Association "as a symbol of starting to work intensively on this programme and growth in China."