17 Sep. 2020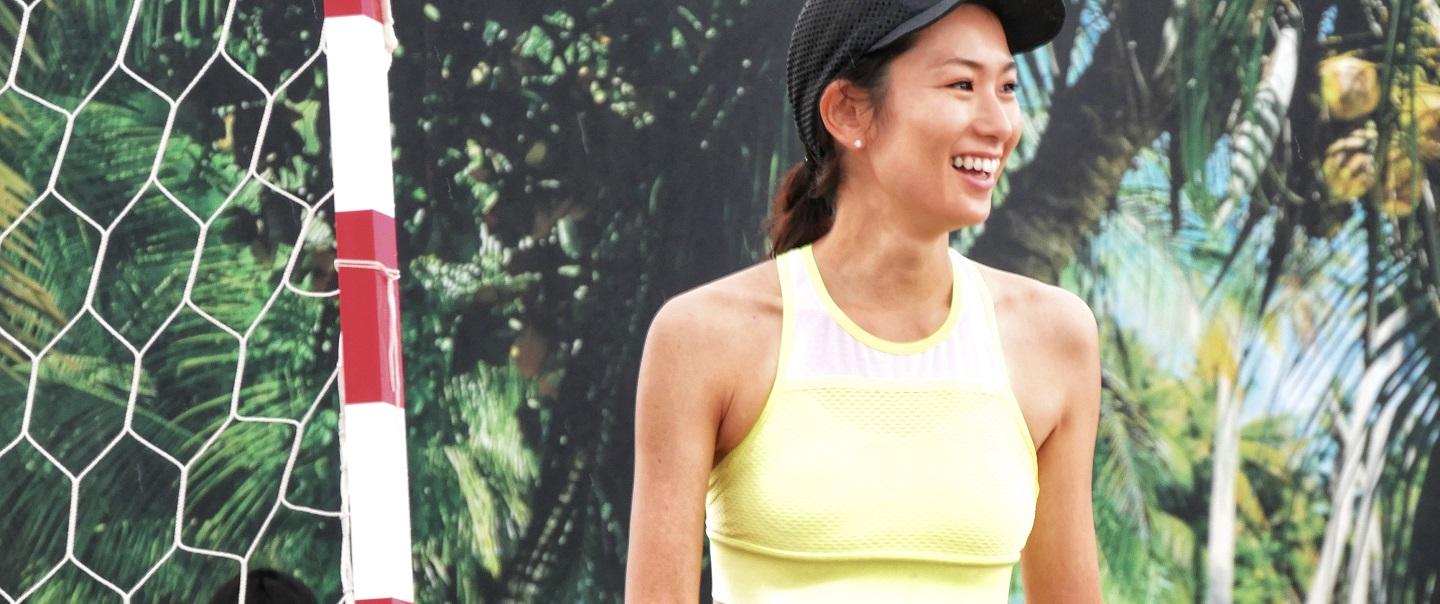 Alongside playing beach handball in Japan, Rika Yahara is also a journalist, model, photographer, globetrotter and trains and races as an ultra-athlete.
Most people would be happy doing just one of those full-time, but for the 36-year-old Tokyo resident these are all part of her activities during a normal year.
And that is not the whole list – exactly one year ago she was asked by the Japan Handball Association (JHA) to become their official beach handball ambassador, helping to promote the game at home and around the world.
ihf.info sat down with Yahara, fresh from competing in the 22nd All Japan Beach Handball Championship, to talk about how she discovered the sport, finding a fake beach in one of the world's most populated cities and spin shots in the Czech Republic.
ihf.info: When did you first discover handball?
Rika Yahara: I started playing handball when I was 13 years old at Seisen Junior High School. I am a really lucky person because my teacher – Megumi Ohta – was a national team player.
I hated sports back then – every sport, but she said; 'you should play sport, you're such a good player'. I thought 'Really? OK then.' She was such a nice player and always showed me international handball games; handball from Germany and handball from France. 
I played from 13 to 18 years old and under my teacher Hirokazu Ishikawa at high school – Kosei Gakuen Girls High School – I made the Tokyo representative side and also the Kanto (regional) representative side.
I then stopped playing for 10 years but returned eventually because one of my friends was a beach handball player and I asked him 'what is beach handball, I want to play', so then I restarted playing indoor and then started beach handball. I play as a goalkeeper.
ihf.info: Back in May, you announced the creation of your beach handball team 'Thetis Tokyo'. Can you tell us about why and how this team started?
Rika Yahara: I have been playing beach handball for eight years and I first thought I wanted to start my own team about five years ago, but it was really difficult as we not only had no place to train, but it was hard to find players. 
Also, before Thetis Tokyo, there was no beach handball in Tokyo, and as we have the Tokyo Olympics next year, I thought it was the best thing we can use to promote beach handball. Tokyo is a really big city too, so I thought that it needs a beach handball team.
So, firstly, we had to find a 'fake' beach in Tokyo because we don't have a beach and we couldn't train for a few years. Last year, eventually, I found a beach in Tokyo, in Tachikawa City in a big barbeque area, and I finally thought 'I can do it now' and set up the team as we could finally train and play.
We called the team 'Thetis' after the Greek Goddess of the Sea.
ihf.info: How hard was it to find players and a coach for Thetis Tokyo?
Rika Yahara: We didn't decide which players could play for us, we just said to anybody that they can play beach handball with us, including those who have never played 'indoor' handball.
At first, we only had four players, but we asked around a lot to people saying 'please, come and play beach handball' and now we have eight players, but we could only start training after the emergency restrictions for COVID-19 in Japan were lifted, so this was in June – only three months ago.
Our coach is Ken Matsumoto, who played indoor handball in Germany. I played indoor handball with him maybe three or four years ago and I knew he had played beach handball and had been a Japan beach handball coach. 
He also lives near my house too, so I said to him 'please come and teach us beach handball', I said 'please' to him maybe 10 times.
ihf.info: Saturday (12 September) saw the debut of your beach handball team 'Thetis Tokyo' at the 22nd All Japan Beach Handball Championship. You finished second, behind SWAG, how was the competition for you and the team?
Rika Yahara: I'm really very happy because I only created my team this year and these were our first matches. Ahead of the championship I said to the players; we don't have to be in first place we just have to play with happiness and enjoy it – that is beach handball. 
SWAG is almost the Japanese national team so that is why they are so good and we have only played together for two or three months so we can't be as good as them, but I always just say 'OK, no problem, just enjoy beach handball'.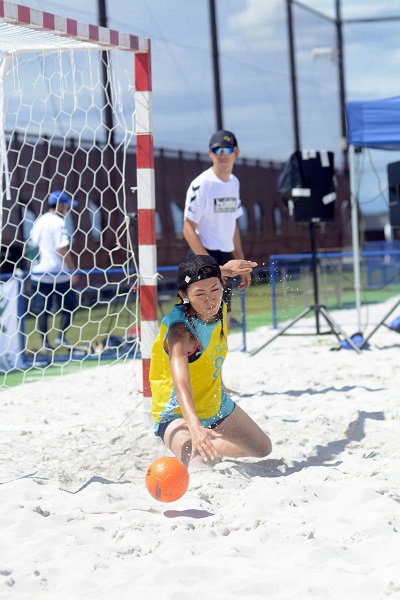 ihf.info: What did you learn as a team at the championship?
Rika Yahara: I am goalkeeper so I couldn't show my teammates a spin shot because I don't play in that position, but they saw for the first time in person the women's spin shot, as we usually train with men. I think the team learn that and next time they play they want to do that and play like that.
ihf.info: One year ago you were appointed as the Japan Handball Association (JHA) Beach Handball Ambassador. Why do they need an ambassador and how did you get chosen?
Rika Yahara: There are only a few beach handball teams in Japan which means every year we play with the same players and same teams. Everyone wants to make beach handball bigger in Japan and the world and we need more players in Japan. So how do we do that?
The JHA decided that I should be their beach handball ambassador, so with my various jobs, I can use the platform I have to spread the word across the world.
ihf.info: Through the ambassador role and your other roles you have been able to travel the world, spreading the word about Japan handball to everyone you meet. For example, while you were in Chile for the 250km, six-stage 'Atacama Crossing' ultramarathon you visited both the indoor and beach national teams and while you were in New York modelling, you visited New York City Handball Club. Can you tell us about some of your experiences?
Rika Yahara: At the end of January this year I went to the Czech Republic for the Prague Open Beach Handball winter tournament. They invited me to play and I played with a joint Czech Republic and Slovakia team. 
It was winter but there was an indoor beach with a roof, and it was warm, so you can play all-year. It's so amazing. They had men's, women's and kids' competitions which are not currently possible in Japan. All the players could do spin shots there, but only a few players can do the spin shot in Japan. Everyone there can do that; they just go into the sky and shoot, it's amazing.
Also, I was surprised by the height of everyone. I am 1,70m tall and was the smallest player in the Czech Republic, but, in Japan, I am the tallest player. Then I went to the Netherlands, I contacted them as I wanted to see more of the beach handball culture in Europe.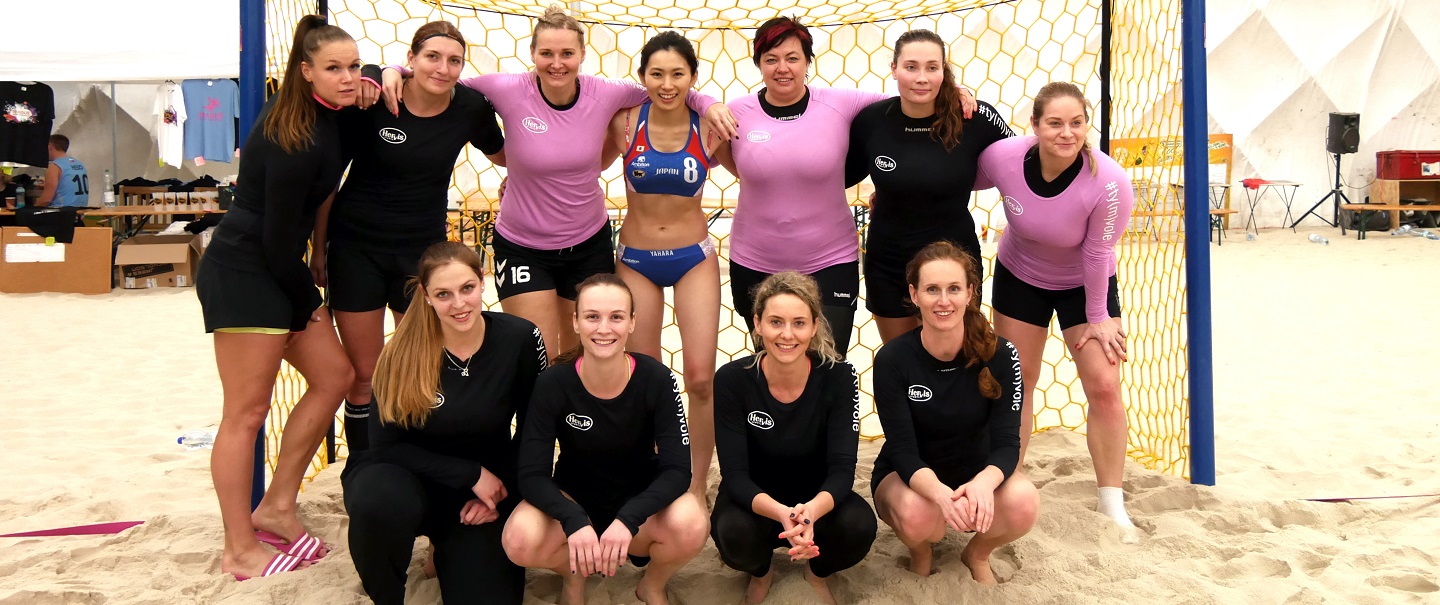 Last year I went to South America, to Chile as you said. I played with the national indoor team, and then their beach handball team. I had to ask them 'do you have a beach handball team?', but they do, and they are so good with very nice and friendly players – this is beach handball culture. 
ihf.info: Because of beach handball where have you made friends around the world and where else do you want to go?
Rika Yahara: I have beach handball friends in Chile, Czech Republic, Germany, Netherlands and other countries now. As for other places to visit, I know there is a good team in San Diego, USA because I was checking Instagram. Their pictures are so great, I don't know how they play, but their pictures are so nice, so I want to go to San Diego. 
In the Czech Republic there was a London team, London GD, so I want to go to London this year. Brazil and Sweden as well.
ihf.info: You play both indoor and beach handball – what is the main difference for you?
Rika Yahara: Indoor handball is friendly, but it is also very serious. Of course, in beach handball we want to win, but it's not the biggest important thing, being happy is.
Beach handball makes us happy and we can make others happy. That's a really nice thing.
ihf.info: The 2019 IHF Women's World Championship was in Kumamoto, Japan, last November and December and you were there working as a TV reporter, commentator, journalist and in your ambassadorial role. What did you enjoy from that experience?
Rika Yahara: It was all amazing. But, as a goalkeeper, I was always checking in on Tess Wester all the time – I got to see her in real life. She is amazing. She gets so close to the players. 
I was a fan of Russia's Anna Sen before Japan 2019, and I was always checking her posts on Instagram. She is so powerful – and beautiful too, like a model, so it was good to see her, but I also became a fan of Anna Vyakhireva at Kumamoto. She is not a tall player – like us Japanese – but she has so much skill. 
I also loved watching Spain's goalkeeper Silvia Navarro and became of fan of her at the World Championship too. She is so amazing, and like Anna Vyakhireva, she is not tall – they give us hope in Japan!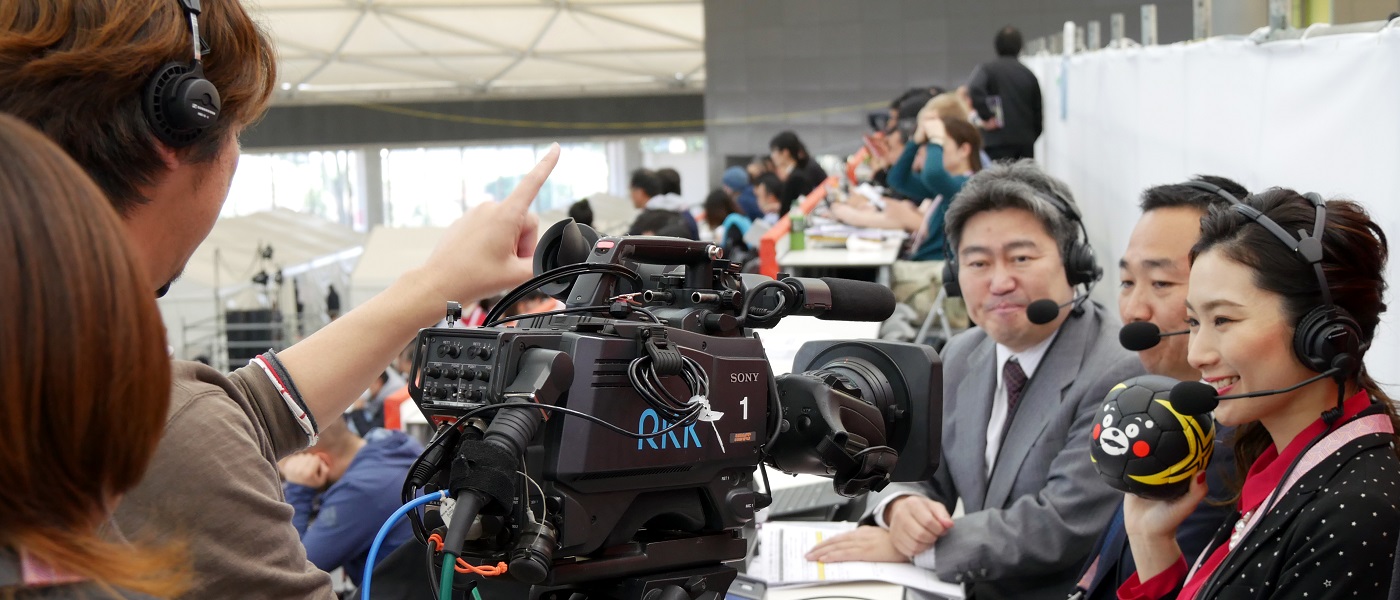 I had work to do there but if I had a day or time off, I would go around all the venues and watch as much as I could and just enjoying it. 
Of course there were handball fans from Japan there, but there were a lot of handball fans from other countries too. Normally we never go to other countries as Japanese fans to watch handball, there's no big supporter group and I've never seen handball national tours, so to this in Kumamoto was amazing and surprising – this is real handball culture and I really enjoyed it.
ihf.info: What are your personal goals and dreams for the future in beach handball?
Rika Yahara: Firstly, I want to make the national team of Japan and then I want to play at an IHF Women's Beach Handball World Championship. I also want to make beach handball friends around the world. 
My personal dream is that I want to make a beach handball competition like the ones I watched in Europe as they are really like festivals and I want to make that festival here and copy this in Japan.
ihf.info: What is your message to any young people in Japan who may consider playing beach handball compared to other popular team sports in your country like baseball and football?
Rika Yahara: We throw the ball, jump in and run in and score goals – you can do everything in beach handball. We are a simple sport and we have a great culture. 
If we get nominated as an Olympic sport for Paris 2024 you can also be an Olympian and that's why you should play.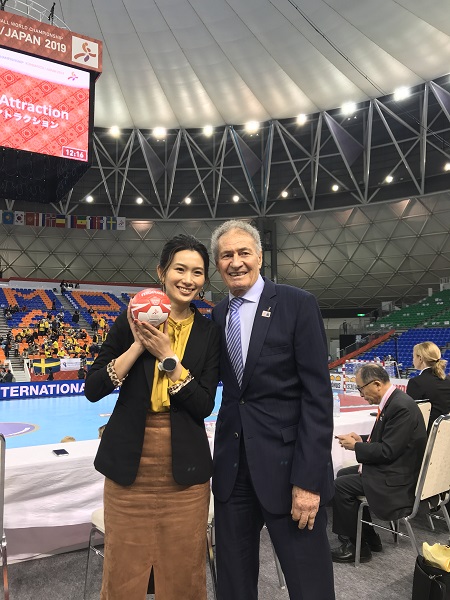 Follow Rika Yahara on Instagram at @rika_yahara, visit her website at https://yahararika.jp/. Follow beach handball in Japan via Twitter @jha_handball or their website at www.handball.or.jp.
PHOTOS: Rika Yahara / JHA