11 Feb. 2020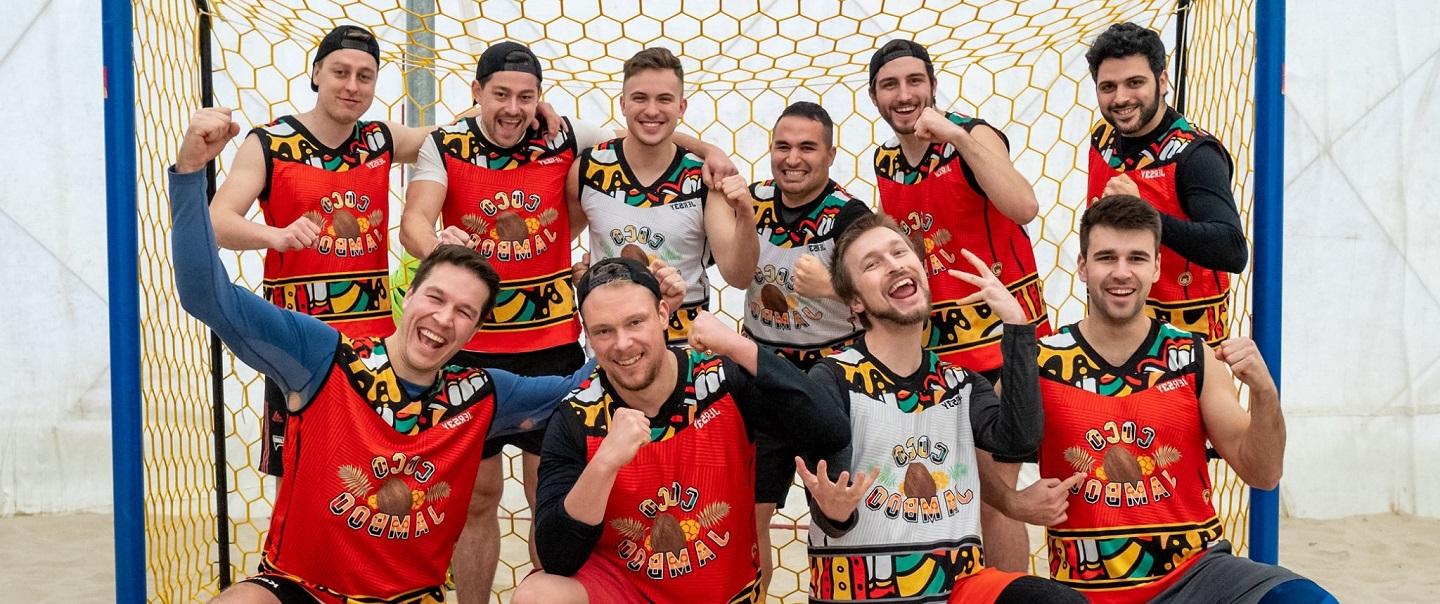 In February, temperatures in Prague don't get much higher than freezing but the cold couldn't stop the heat going on at the Prague Open Beach Handball Tournament. 
For the first time, the Prague Open Beach Handball Tournament was held during winter, based on a concept from the organisers to promote the discipline year round.
The Prague Open Beach Handball Tournament has been held every year since 2016, and in 2019, had its winter premiere with a youth beach handball event. This year, the full tournament was organised, featuring both youth and senior teams registered to participate in the European Beach Handball Tour (ebt).
A total of 18 youth teams, with players aged from 12 to 18 from both Czech Republic and Slovakia, participated in the event. Along with their participation, the chance to see the top-level beach handball players in the open-age teams in action was a valuable part of the experience, according to the tournament organisers. 
In the open-age category, 12 men's and six women's teams from Czech Republic, Slovakia, Hungary, the Netherlands, Great Britain and Poland contested the tournament. The victors in the men's competition were TSHV Camelot from the Netherlands, and BHT Pyrki Poznan from Poland won the women's event. 
IHF Executive Committee member Frantisek Taborsky attended the entire event and took part in the medal ceremony. The Prague Open Beach Handball Tournament was also visited by Japanese Handball Federation beach handball ambassador Rika Yahara. 
The promotion of beach handball in the Czech Republic is part of a special commission from the Czech Handball Federation. 
"The target is to promote beach handball among youth players. The growing number of youth teams at the tournament shows that it is developing in a good way. The next target of them is to build youth national team to participate in continental championships and in the future also reach youth world events organised by the IHF," says Czech Handball Federation Representative Jiri Opava. 
The next edition of the Prague Open will be played in the summer, in June 2020. The 2021 winter edition is being planned for January or February.
For more information visit the ebt website.