15 Sep. 2020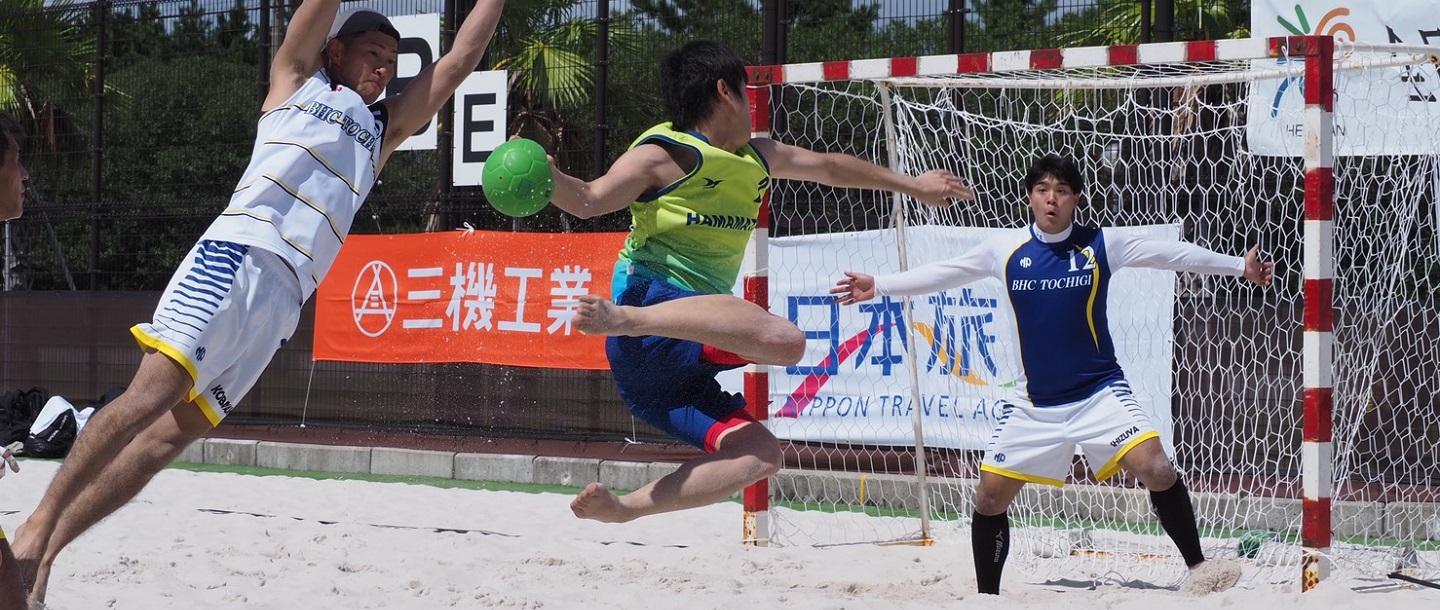 The 22nd All Japan Beach Handball Championship took place on Saturday, 12 September in Hekinan City, Aichi Prefecture.
Organised by the Japan Handball Association (JHA) under strict COVID-19 health protocols – including temperature measurements and in-depth disinfection – the championship for senior players featured four men's teams and three women's teams. 
Cherry Blossom won the men's competition which saw them beat SHC Hamamastu 2-0 in the first semi-final before taking down BBJ in the final by the same score. BBJ had got there by beating BHC TOCHIGI 2-0 in their semi-final. TOCHIGI eventually took bronze, defeating Hamamastu in the 3/4 placement match.
The women's competition saw HC fine, Thetis Tokyo and SWAG compete in a round-robin league format, with SWAG taking the title, defeating HC fine 2-0 and Thetis Tokyo, coached by former German league player Ken Matsumoto, by the same score – 2-0.
The newly-formed SWAG team - which included players from the Japan national side - dominated the competition. Coached by Kyosuke Shimada, the squad featured Hiromi Kawabata, Shoko Tanikawa, Natsumi Shiba, Mao Shibata, Arisa Akaishi, Miki Takeya, Maaya Kato and captain Chihiro Mochiduki.
"I believed we could win and I'm very happy," said Japanese national beach handball team player Kato to ihf.info. "Of course, we are all very happy to win the championship, but I still think it's the starting point for us. We'd all like to continue to improve beach handball here so that everyone will recognise it.
"We all play indoor handball and formed SWAG to create a winning team," added Kato, who was born in Shizuoka Prefecture but raised in Aichi Prefecture, home of the championship. 
"Although beach handball is still a minor sport in Japan, beach handball officials and teams, including SWAG, are engaged in activities to make many people aware of the appeal of it. 
"We all hope that it will become a major sport in Japan, that the number of athletes will increase, and it will become an attractive sport that can be seen on TV – and for all of those reasons we will all continue to promote it."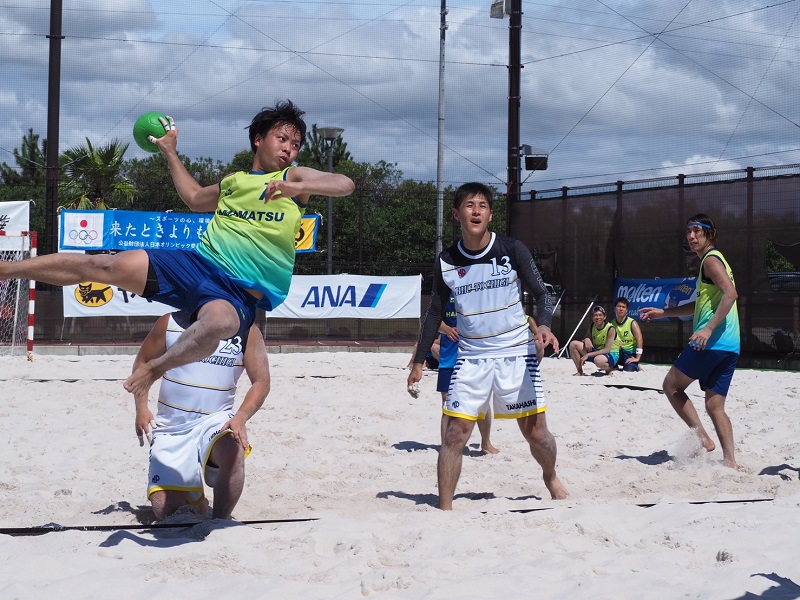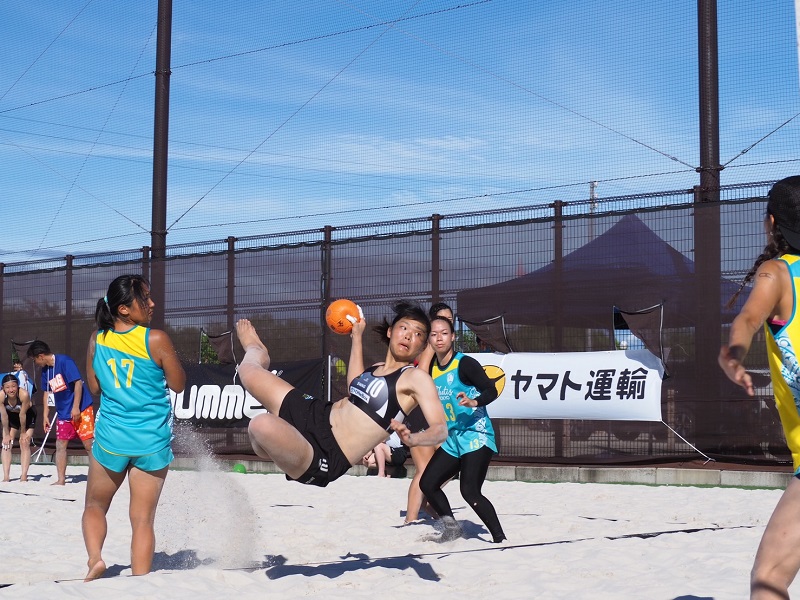 Ranking/Results
Women's Competition
1 – SWAG
2 – Thetis Tokyo
3 – HC fine
HC fine vs Thetis Tokyo 0-2 (6:7, 9:10)
SWAG vs HC fine 2-0 (15:2, 19:5)
Thetis Tokyo vs SWAG 0-2 (8:22, 4:16)
Men's Competition
1 – Cherry Blossom
2 – BBJ 
3 – BHC TOCHIGI
4 – SHC Hamamastu
Semi-Final 1       Cherry Blossom vs SHC Hamamastu 2-0 (19:6, 19:10)
Semi-Final 2       BHC TOCHIGI vs BBJ 0-2 (9:16, 12:18)
3/4 Placement     SHC Hamamastu vs BHC TOCHIGI 0-2 (16:19, 6:22)
Final                Cherry Blossom vs BBJ 2-0 (15:12, 20:16)
For full results, match PDFs and links to videos of the matches, visit the Japan Handball Association page (in Japanese) or check the JHA on Twitter which posted updates throughout the championship at @JHA_handball. 
PHOTOS: Japan Handball Association