24 Jan. 2022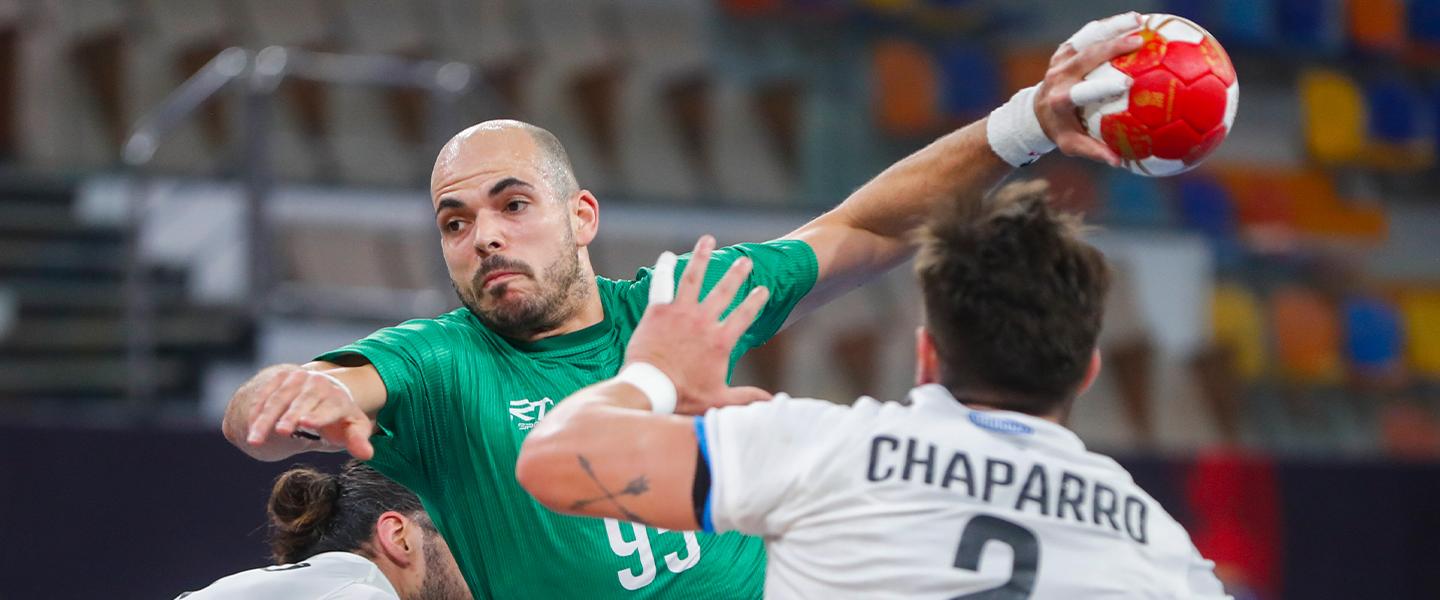 The second South and Central America Handball Confederation (SCAHC) Men's Championship will get underway on Tuesday 25 January in Recife, Brazil, before concluding on Saturday 29 January.
Seven teams will fight for the honour of becoming champions of their continent as well as booking one of the four qualification spots on offer in Brazil for the 28th IHF Men's World Championship, set to be held in Poland and Sweden in January 2023.
The seven nations doing battle are Uruguay, Bolivia, Chile, Paraguay, Costa Rica, host nation Brazil and title-holders Argentina. Colombia had been due to participate but had to cancel their appearance due to a number of COVID-19 cases within their squad during the preparation period before travelling to Brazil.
All games will be played at the Geraldo Magalhaes Gymnasium in the beautiful north-eastern city, with an initial preliminary group stage seeing the top two teams in each group playing off in the semi-finals and then medal matches.
The draw for the preliminary group stage was held on 14 January with two groups drawn, one of four teams and one of three:
Group A: Argentina (ARG), Uruguay (URU), Bolivia (BOL)
Group B: Brazil (BRA), Chile (CHI), Paraguay (PAR), Costa Rica (CRC)
The first edition of the championship was also held in Brazil, with Argentina taking the title in Maringa, defeating the home nation by one goal in the round-robin championship. 
 
The final ranking back in 2020 saw Argentina finish top, followed by Brazil, Uruguay, Chile, Paraguay and Bolivia, with the All-star Team dominated by Argentina and Brazil. 
"We are going to go for a place in the World Championship and then we will try to go for a medal again," said Uruguay coach Nicolás Guerra to handballsca.tv. "As a new coaching staff we set ourselves game-by-game goals to see how far we can go. It's going to be a very disputed and competitive tournament."
Mateo Garralda, coach of the Chilean national team has also set his sights on the upcoming IHF Men's World Championship.
"The primary objective is to qualify for the World Championship directly and then fight for the medal and try to get into the final," said the coach who started his squad preparation on 21 December. "We have to keep in mind that, at a team level, we can face them (Brazil and Argentina), play great games and can also beat them."
For title-holders Argentina, coach Guillermo Milano was more succinct in his preview. "It is going to be a much more even tournament than the previous ones," he concluded.
Media accreditation is open for the championship, via handballsca.tv, with all games able to be followed on the 'Fanatiz' streaming platform, who recently signed a deal with the SCAHC (known in Spanish as 'COSCABAL'), go to https://watch.fanatiz.com/register for more information.

For more information on the championship, visit the official SCAHC Facebook page.
Match Schedule
All times local
Tuesday 25 January
15:00    CHI vs CRC
17:00    ARG vs BOL
19:00    Opening Ceremony
20:00    BRA vs PAR
Wednesday 26 January
16:00    BOL vs URU
18:00    PAR vs CHI
20:00    BRA vs CRC
Thursday 27 January
16:00    CRC vs PAR
18:00    ARG vs URU
20:00    BRA vs CHI
Friday 28 January
16:00    5-7 Placement round: 3rd Group A vs 4th Group B
18:00    Semi-final 1 
20:00    Semi-final 2
Saturday 29 January
16:00    5/6 Placement match: 3rd Group B vs Winner of 5-7 placement round match
18:00    3/4 Placement/Bronze-medal match
20:00    1/2 Placement/Gold-medal match