27 Jan. 2020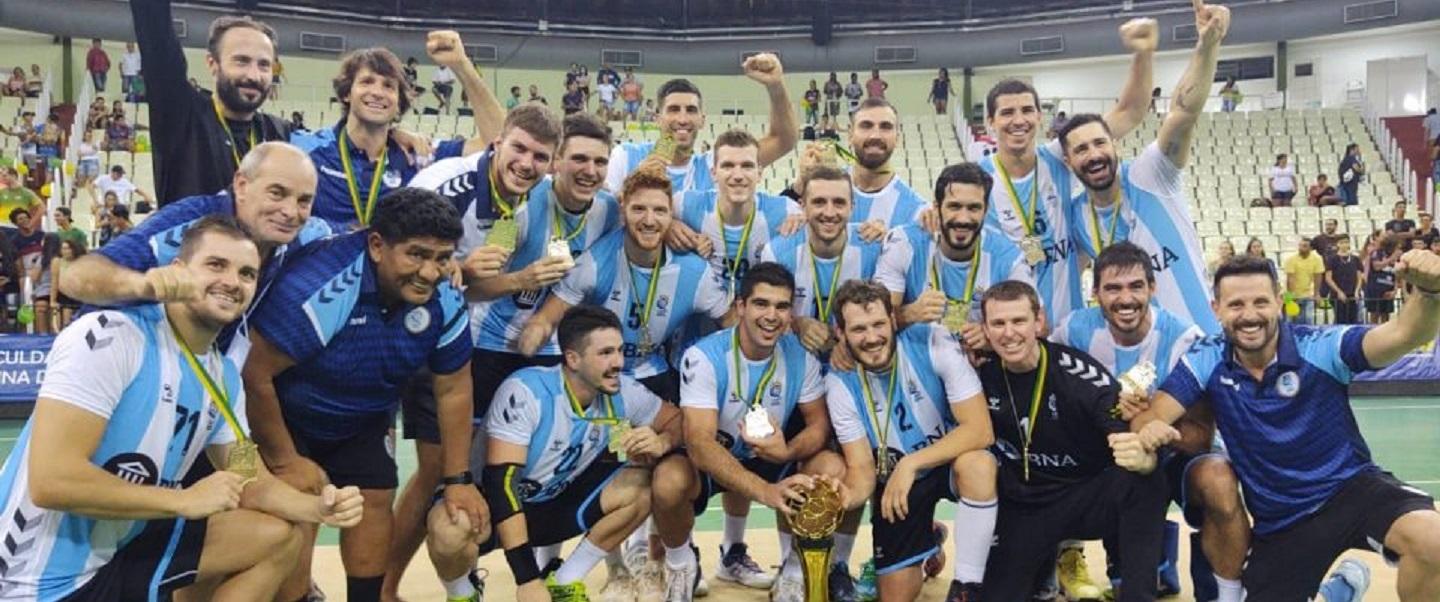 The title at the first South and Central American Championship came down to one goal in a thrilling match between familiar rivals Argentina and Brazil to end the tournament. Argentina ultimately celebrated a 25:24 victory on day five of the championship, and with that took their second consecutive continental trophy after winning the now defunct Pan American Championship in 2018. 
On day four, Argentina had beaten Chile 30:22. Following their three wins on the opening days, they finished the SCA Championship with a perfect record of five victories. 
Brazil also reached the last game of the round-robin tournament with a perfect run of wins behind them, making the round five clash against Argentina essentially a final. On the fourth day of competition in Maringá, Brazil won 31:14 against Uruguay. 
Also on day four, Paraguay won 51:8 against Bolivia, before Chile took a 53:7 victory over the same opponent in round five. In their match on the final day, Uruguay earned a 34:20 result versus Paraguay. 
Their last win took Uruguay's points tally to six, but the most crucial victory ended up being their opening result against Chile, 28:25. As both Uruguay and Chile beat Paraguay and Bolivia, but lost to Brazil and Argentina, third place on the final ranking was decided with their direct clash – and Uruguay's win meant they took the bronze medal. 
With a bronze medal victory, Uruguay clinched a spot representing South and Central America at the 2021 IHF Men's World Championship in Egypt alongside Argentina and Brazil. For Uruguay, it will be the first senior Men's World Championship participation. 
A fourth team from South and Central America will qualify for the World Championship at the Handball South and Central American Men's Last Chance Qualification Tournament in June. Stay tuned to ihf.info for more information.
Furthermore, with the second place finish, Brazil will now take part in the Olympic Qualification tournament on 17 to 19 April. Argentina have already qualified for Tokyo 2020 because of their 2019 Pan Am Games gold medal in Lima.
PHOTO: ARGENTINIAN HANDBALL FEDERATION
Final ranking:
1. Argentina* (Qualified for Tokyo 2020 Olympic Games)
2. Brazil* (Qualified for Olympic Qualification Tournament)
3. Uruguay*
4. Chile (Already qualified for Olympic Qualification Tournament)
5. Paraguay
6. Bolivia
*Qualified for 2021 IHF Men's World Championship