01 Dec. 2020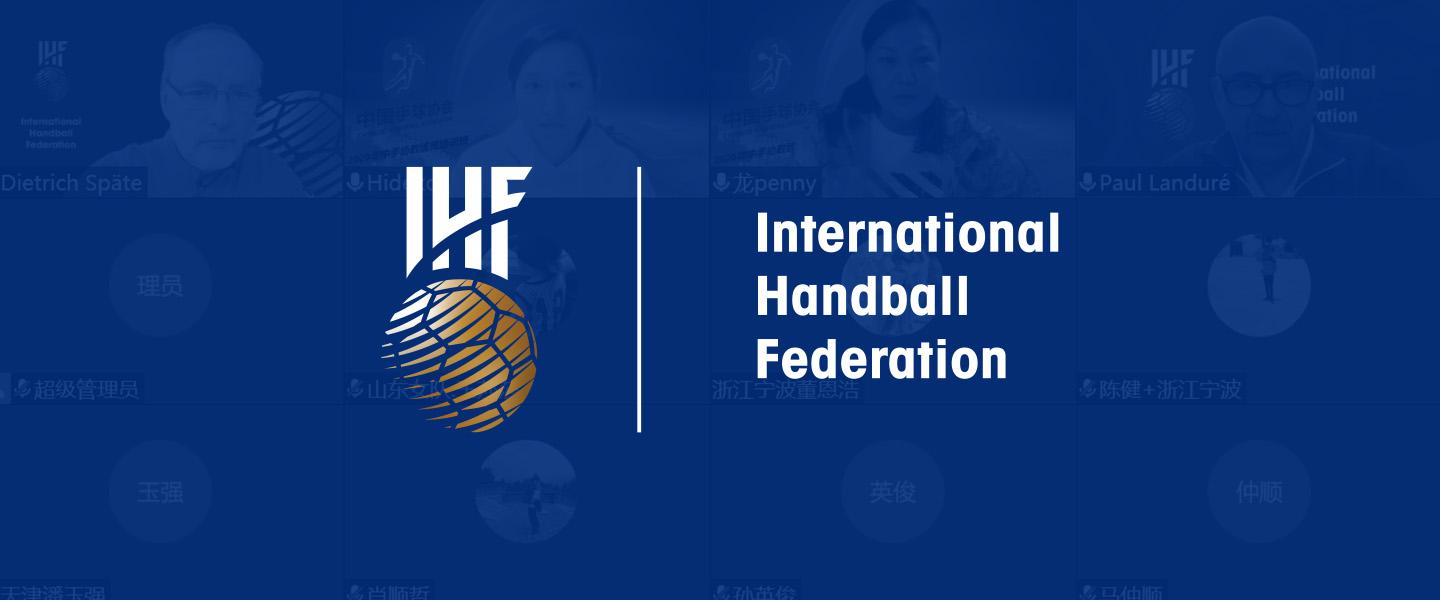 From November 2020 to March 2021 the IHF is working with the Chinese Handball Association (CHA) and Asian Handball Federation (AHF) on a number of different online coaching courses as part of their commitment to continuously develop and promote handball in all four corners of the world.
The 'IHF Virtual Coaches Course – China' started on Wednesday 25 November and aims to further the development of handball in the Asian nation through the education of a new generation of coaches, and forms part of the wider IHF New Markets' Project. 
Consisting of three learning blocks of lectures, discussions, theory, exams, analysis and much more, successful participants will have the opportunity to gain their IHF 'C' Coaching License by the time the course completes on 14 March 2021.
CHA President Wang Tao opened the course, with the first learning block which finished on Thursday 3 December. The second, longer block commenced on Saturday 5 December and will finish on Sunday 13 December, while the third and final block starts on Sunday 24 January, before wrapping up on Sunday 14 March 2021 – more than 60 hours' worth of learning time in total across the three blocks.
Dietrich Späte, IHF Commission of Coaching and Methods (CCM) Chairman, will lead from the IHF side along with CCM Member Paul Landuré, who delivered a successful IHF coaching course in PR of China last year.
Alongside Späte and Landuré, the course will feature lectures from German Handball Federation (DHB) National Athletics Coach David Gröger, and DHB national team head coach and IHF Lecturer Jochen Beppler.
Brazil women's national team coach Jorge Dueñas De Galarza will also deliver in addition to CCM Lecturer Yerime Sylla, French Handball Federation (FFHB) Talent Centre Manager and U19 France men's coach Eric Quintin and FFHB U20 Talent Centre and Nimes goalkeeping coach Gabriel Bourguignon.
The course will then enter its final block of learning with live analysis of the 2021 IHF Men's World Championship in January, before concluding in mid-March.
The course has been made available to all former players, schoolteachers and active coaches in PR of China with up to 200 able to attend and features consecutive Chinese translation.
Asia focus
After being opened by IHF President Dr Hassan Moustafa and AHF President Sheikh Ahmed Al Fahad Al Sabah, an AHF virtual course started on 1 December and features two-hour sessions every day up to and including the 15 December.
All eight lecturers from the PR of China course will participate in the AHF course and will be joined by  IHF Playing Rules and Referees Commission Chairman Ramon Gallego, CCM Expert and Director of the Bahrain Olympic Academy Dr Nabeel Taha Al Shehab, and former Iran men's national team coach Habib Ali Reza. Both Reza and Taha are members of the AHF CCM.