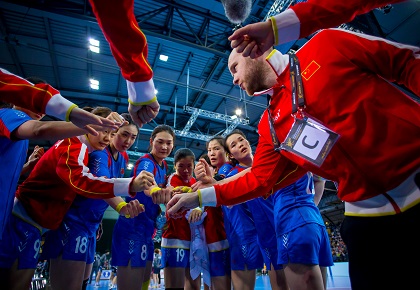 People's Republic of China
The Chinese Handball Association was founded in 1979 and is based in Beijing. CHA is the governing body of handball and beach handball in the People's Republic of China. CHA is a member of the IHF and AHF, and affiliated with the Chinese Olympic Committee.
In 2019, PR of China hosted two major international tournaments, the 7th AHF Men's and Women's Asian Beach Handball Championship in Weihai City and the IHF Women's Super Globe in Wuxi. Additionally, they welcomed the teams fighting for a Tokyo 2020 spot as they hosted the Asian Women's Olympic Games Qualification Tournament.
The Chinese strategy focuses on placing top Chinese athletes in European leagues, broadcasting the Chinese Handball League on national television and educating through coach development, the IHF Handball at School project and the Traveller Coach project.