02 Jul. 2019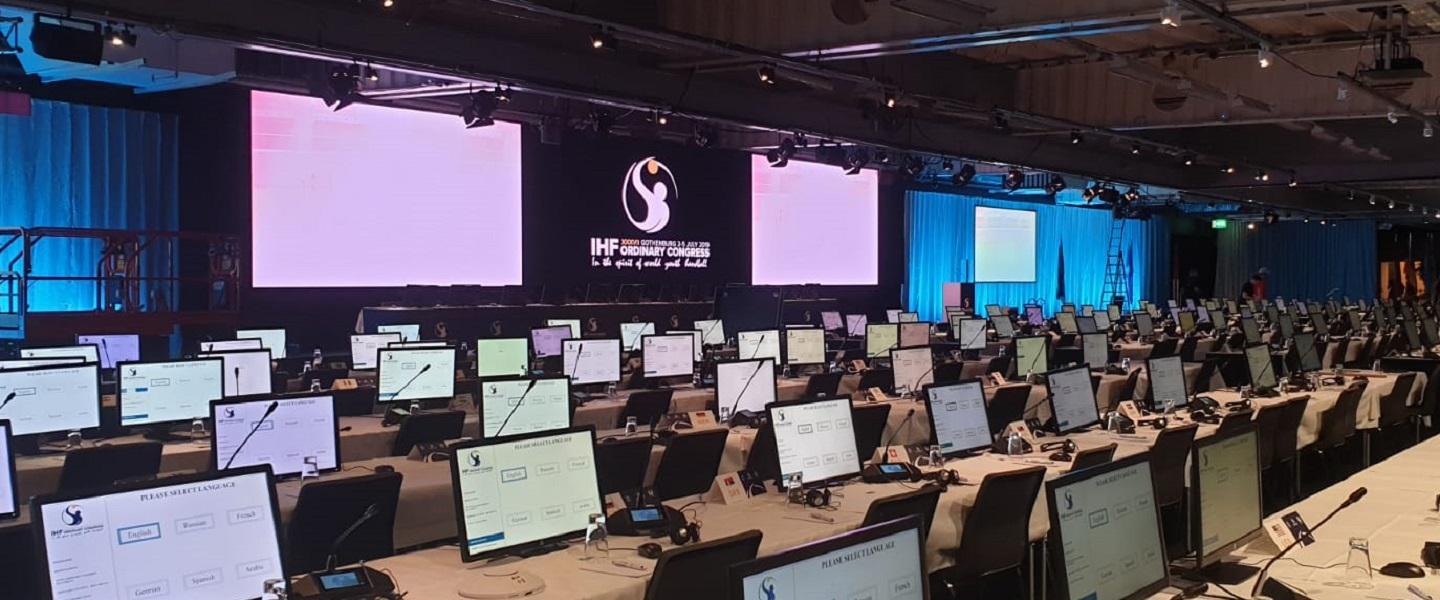 Everything is set for the Ordinary & Extraordinary Congress of the International Handball Federation in Gothenburg, Sweden to begin, with 168 member federations from across the globe represented at the bi-annual event. 
Following the IHF Executive Committee and IHF Council meetings held on the past two days, a series of continental meetings as well as the Ordinary Congress of the Oceania Handball Federation are on Tuesday's agenda. As the Congress is being held in Gothenburg during the Partille Cup, the world's biggest international youth handball event, representatives will enjoy the opening ceremony on Tuesday night before the main Congress programme begins on Wednesday. 
The first day of the Ordinary Congress will open with the Extraordinary Congress, where the IHF will request member federations recognise the newly founded North America and the Caribbean Handball Confederation (NACHC) and the South and Central America Handball Confederation (SCAHC). 
The Ordinary Congress will follow the short programme of the Extraordinary Congress, running from midday on July 3 through until the evening on July 4. After the IHF Congress concludes, the Mediterranean Handball Confederation and the Commonwealth Handball Association will hold their own. 
The agenda for the Ordinary Congress of the IHF includes items such as presentations on the IHF Audit Report, confirmation of IHF activities, and changes in the Rules and Regulations, related to the awarding of championships and regulations for competitions, as well as several presentations from IHF Partners and Working Groups. In addition, a number of motions from the IHF Council will be presented and voted on. 
One of the last items on the agenda will be the presentation of the IHF President's Development Award and Honours, after the decision on the host of the next IHF Congress will have been made. 
The IHF Congress will be streamed live on ihf.info.