01 Jul. 2019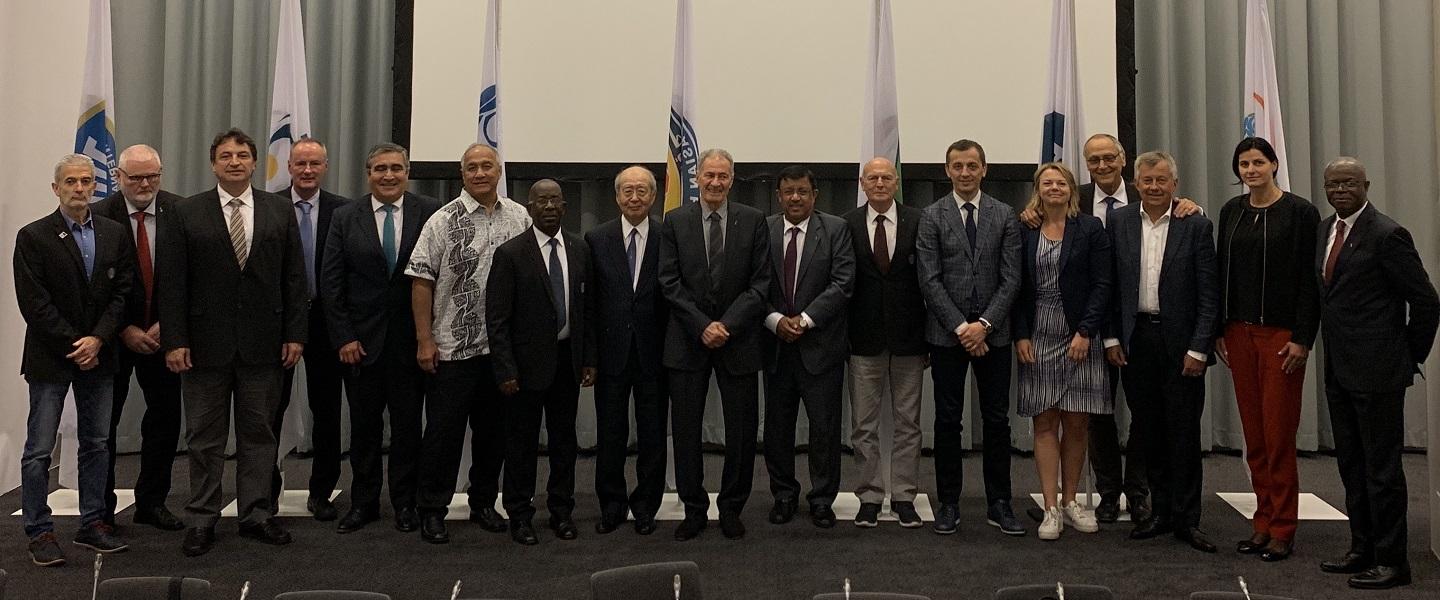 Earlier today (1 July), the IHF Council gathered in Gothenburg, Sweden for their 5th meeting in this electoral period.
In view of the upcoming Extraordinary Congress and XXXVII IHF Ordinary Congress, the preparations, awards and bidders for the 2021 Congress were on the agenda after statistics on the 2019 Men's World Championship in Germany and Denmark had been presented.
Following the presentation of the auditors' reports of 2018 and the IHF budget of 2020/21, the new website was introduced, which will be equipped with new features in two further releases to come up later this year. Furthermore, an IHF mobile application was presented, which will offer an interaction with the user based on their interests, location, usage behaviour, etc., as well as the concept of an augmented reality mobile app.
Afterwards the motions regarding the Player Eligibility Code and the Regulations for Transfer between Federations were discussed, as well as the Regulations for IHF Competitions.
Furthermore, the amendments to the IHF Ball regulations were presented, as with the development of the Molten resin-free ball, a new ball category will appear on the one hand and on the other, the category 'Handballs for beginners' is not sufficiently dealt with in the current regulations. The resin-free ball is now in the final testing stages, with much positive feedback so far, and it is planned to introduce it first at the 2020 IHF Women's Youth World Championship.