27 May. 2020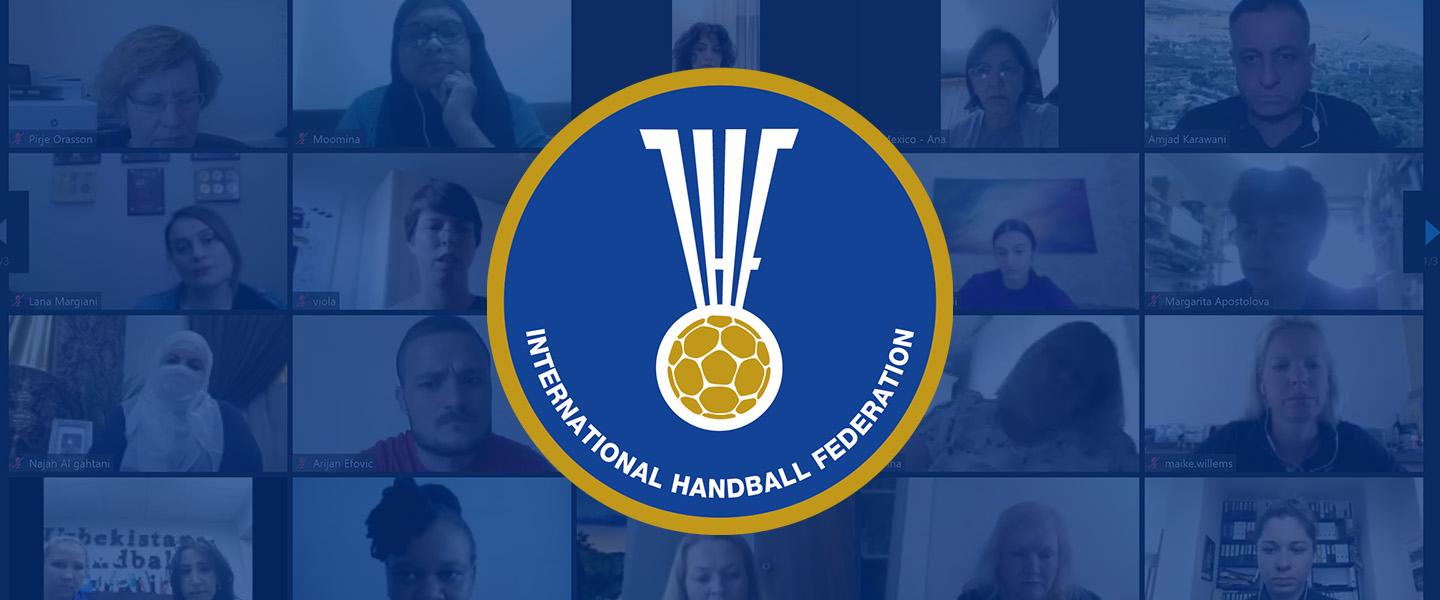 More than 60 representatives from IHF Member Federations around the world took part in a Women Development Coordinators (WDC) video conference with IHF President Dr Hassan Moustafa and the IHF Women's Handball Working Group (WHWG) on Tuesday.
 
A broad range of topics were discussed, with different federations outlining their specific challenges with women's handball, or sharing the success of certain strategies.
 
In addition, Chair of the WHWG Narcisa Lecusanu and IHF General Director Amal Khalifa presented a summary of the group's work. The IHF Former Players Project and Handball at School ([email protected]) programme were in focus throughout the meeting, and several federations expressed great interest in both.
 
The [email protected] programme is seen by some federations as one of the keys to the development of women's handball. The Danish Handball Federation in particular emphasised this area, seeing young girls understanding that they have the same opportunities as boys and encouraging interest early on as the most important tools for overall development of women's handball.
 
Research from another nation with great handball tradition, Croatia, has found that, despite the sport's prominence in the country, women's handball receives less funding from authorities, women's teams are allotted less time in halls and female staff do not receive as much support as their male counterparts.
 
In Saudi Arabia and Kuwait, women's handball is being activated. A Women's Commission was formed in Kuwait in February 2020 – supported by their National Federation and the National Olympic Committee, they count now also on the assistance of the IHF to promote women's handball in the country.
 
In South Africa, women's handball is facing a struggle with motivation, but the hope is that the IHF projects will help to create new momentum towards development.
 
Overall, all National Federation representatives in attendance expressed a commitment to continuing to improve the women's handball brand and being more active in that regard.
 
The next step from the IHF standpoint is a focus on smaller groups, with continental calls to take place. The National Federations have also been tasked with defining their specific needs for the development of women's handball in their country, which will be reported to the WDC.
 
In addition, federations are asked to identify any former players who may be interested in participating in the Former Players Course and outline details of current women's development programmes to the WHWG.