19 Jun. 2022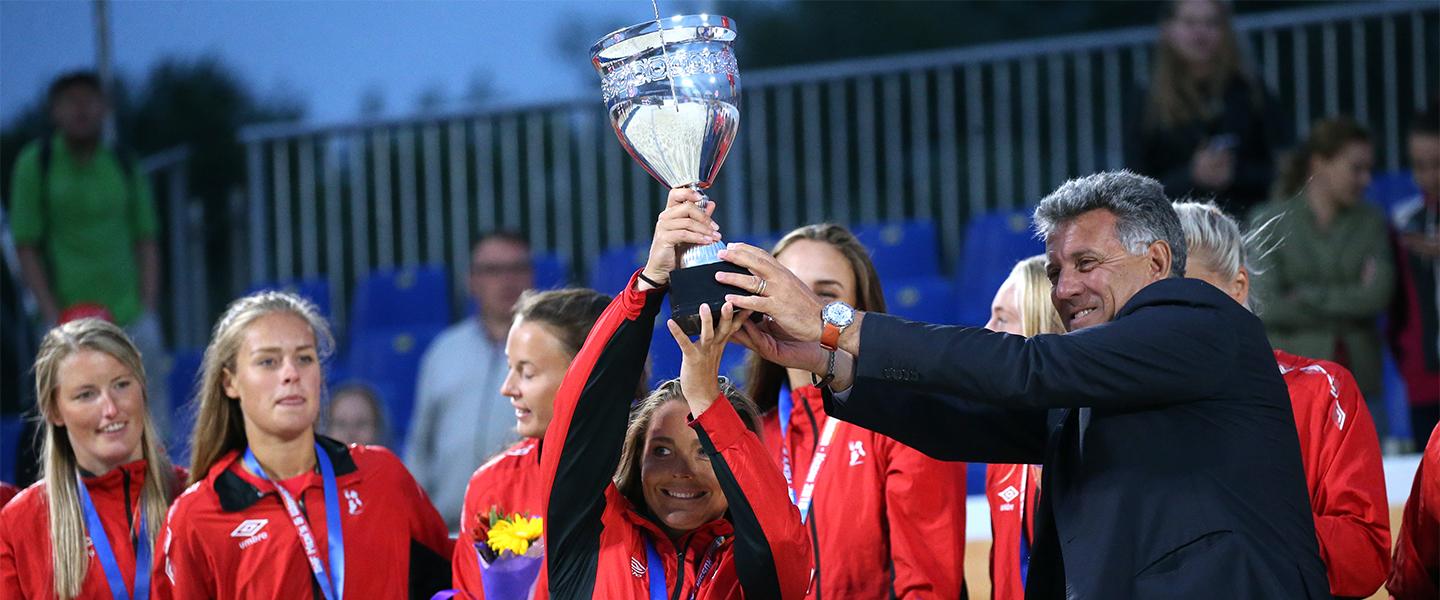 Ahead of the start of four 2022 IHF Beach Handball World Championships – the men's and women's senior and youth editions - across two weeks on the sand in Heraklion, Greece, ihf.info caught up with Chairman of the IHF Beach Handball Working Group, Giampiero Masi.
In a special four-part series, Masi casts his eyes over all four championships and updates a little about behind-the-scenes activities.
Part 1: Introduction, Greece 2022 organisation and 2022 IHF Men's and Women's Youth (U18) Beach Handball World Championships 
Part 2: 2022 IHF Women's Beach Handball World Championship
Part 3: 2022 IHF Men's Beach Handball World Championship
Part 4: Continental qualification tournaments and behind-the-scenes
2022 IHF Women's Beach Handball World Championship
ihf.info: Brazil have qualified for their ninth straight IHF Women's Beach Handball World Championship – they are the only team to have been at all of the edition. How they have managed to stay at the top of the world for so long?
Giampiero Masi: Unlike the men in Brazil, who have a fantastic generation of players, the women in Brazil have more than one generation with about 25-30 players available to compete at an international level. 
They had fantastic results with former coaches Claudia Monteiro, Rossana Marques and Marcio Magliano. 
Now we'll see if the fourth coach of Brazilian women will do the same, but it's not just great coaches and players, it is more about the spirit of the team. 
If you have ever seen them coming to the venue to play, dancing and singing together, then you understand everything. For Brazilians, life on the beach is real life, and those teams breathe beach handball.
ihf.info: Greece will be defending their title on home sand in front of their own fans – how excited are you about this?
Giampiero Masi: Four years after winning the title, they must show what it is to be a top team; they are no more unknown and a surprise for everyone.
But it won't be easy, because in the women's competition there are at least 10 teams with a real chance to win the title.
The Greek fans will be of great support to them and will make this championship unforgettable.
ihf.info: The German women return to IHF Women's Beach Handball World Championship action after a 16-year break. How important is it to have such a key handball country back in beach handball at the top level?
Giampiero Masi: It is very important for beach handball to have the best 'indoor' teams. The Germans showed last summer by winning the European Championship that they are a strong team in all the parts of the game (defence, attack, goalkeeper). They are the holder of the title in Europe and no doubt their ambitions will be the highest.
ihf.info: Netherlands and Portugal women will make their IHF Women's Beach Handball World Championship debuts…
Giampiero Masi: Answering this question makes me realise how strong this world championship will be. The colour orange has been the colour of spectacle in beach handball competitions in recent years with the beach handball community amazed by the results from the Portuguese national and club teams.
Both Netherlands and Portugal worked very well in the last years with their senior and youth teams and it is not a surprise for us as they both played at a strong level at the 2017 IHF Youth Beach Handball World Championships in Mauritius.
Now they have the chance to show the same in the seniors.