08 Jun. 2021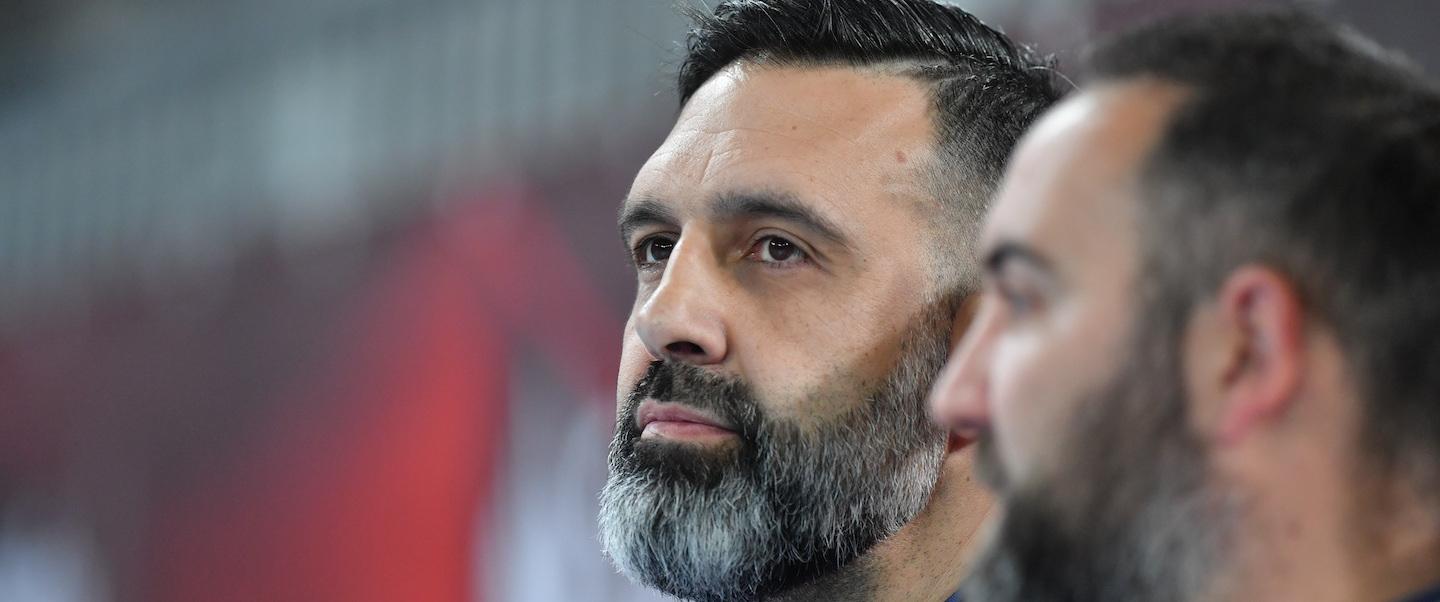 New PR of China coach Ruben Garabaya is set to take up his new role working with the younger age category women with a view to qualifying for the Los Angeles 2028 Olympic Games.
The 42-year-old from Aviles in Asturias, Spain, has taken the role after leaving Spanish club BM Logrono where he has been for the past 11 years, first as a player, and then assistant coach to Miguel Angel Velasco. The end of May (30 May) saw his side play their final ASOBAL game of the season, vs Huesca, ending a 25-year career for the line player in the top national league.
After more than two decades and 22 seasons of playing in Spain, where he registered well over 500 ASOBAL appearances, Garabaya retired in May 2018 following Logrono's game against Benidorm with his Number 17 shirt retired in honour of his performances for the La Rioja-based side. He started his playing career at Corvera, before making the step up to Ademar in 1997 and going on to play for Cangas, Valladolid and Barcelona.
Despite never winning the ASOBAL League or EHF Men's Champions League, he took home five Copa del Rey titles, the EHF Men's Cup Winners' Cup and a number of national titles, but has described losing the Champions League final with Barcelona against THW Kiel as "one of his great failures".
However, it was his career with the Spanish national team – comprising of 168 appearances and well over 300 goals – where he saw his greatest success, winning bronze at the Beijing 2008 Olympic Games, gold at the 2005 IHF Men's World Championship in Tunisia (pictured below, top row second from right), bronze at the 2011 edition in Sweden, plus silver at the 2006 EHF Men's European Championship in Switzerland.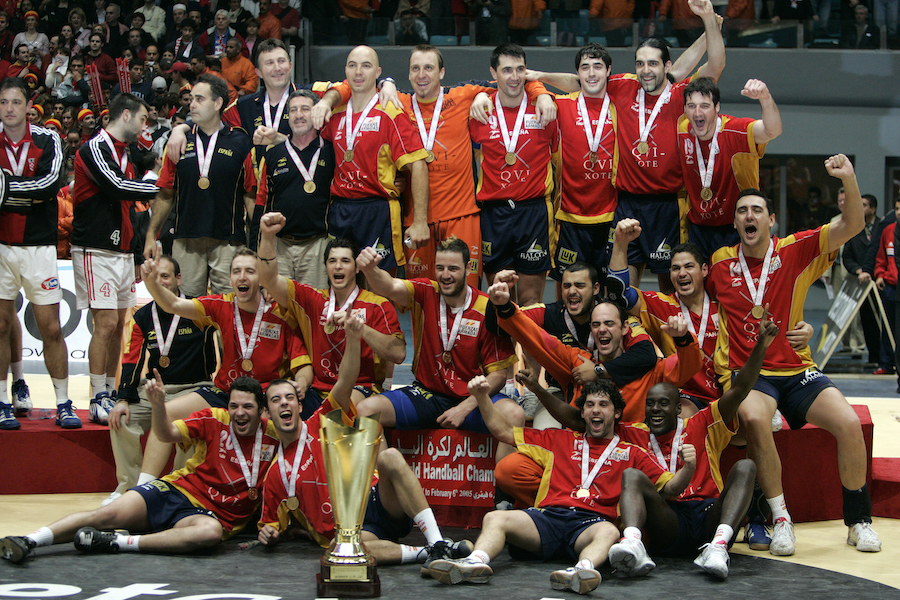 An EHF Master Coach, Garabaya – who also was assistant to Jordi Ribera with the Spanish men's team – jumped at the chance to coach in China, part of the 'IHF New Markets' Project' after the Chinese Handball Association (CHA) expressed their interest in hiring a Spanish coach who had been a player.
"The IHF is working on various projects to develop handball in countries such as the United States or China," said Garabaya to Spanish media upon his appointment.
"All sports are being promoted in China and for them, Olympic sport is very important. The (CHA) President is a former player, who participated in the Beijing 2008 Olympic Games, someone who knows where handball is evolving, and was clear that she wanted a Spanish coach [as] Spanish coaches are getting great results internationally.
"From there, and through the IHF, they came to me. When the IHF presented my option to the CHA, they were excited that it was me.
"They work long-term in Olympic cycles and I will be with a generation that prepares for the Los Angeles 2028 Olympic Games. The project is to prepare girls who are 16 years old and who in 2028 will be 23 to 24 years old. I will take care of the technical and tactical aspects, but everything is agreed in a working group… and I will always have the IHF giving me support."
Garabaya will work at the Chuzhou Higher Education Science and Technology Innovation City Cultural and Sports Activity Center which includes the CHA High Performance Centre in Chuzhou, which also hosted the 2019 AHF Women's Asian Olympic Qualification Tournament and will leave his wife and family at home in Spain.
"My biggest challenge comes not from the fact that it is my first experience as a head coach but from the ability I have to adapt to the work dynamics of a culture as different as China," added Garabaya to Balonmano Actual ahead of his departure.
"It will be my first experience in women's handball… this fact will be a great challenge as well. It is an ambitious long-term project with great development potential. I am also sure that it will [also] be a great life experience."
Article cover image: RFEBM / Á. Bermejo