Uzbekistan and DPR Korea – The last two teams to qualify for the IHF Trophy Intercontinental Phase
19 Dec. 2019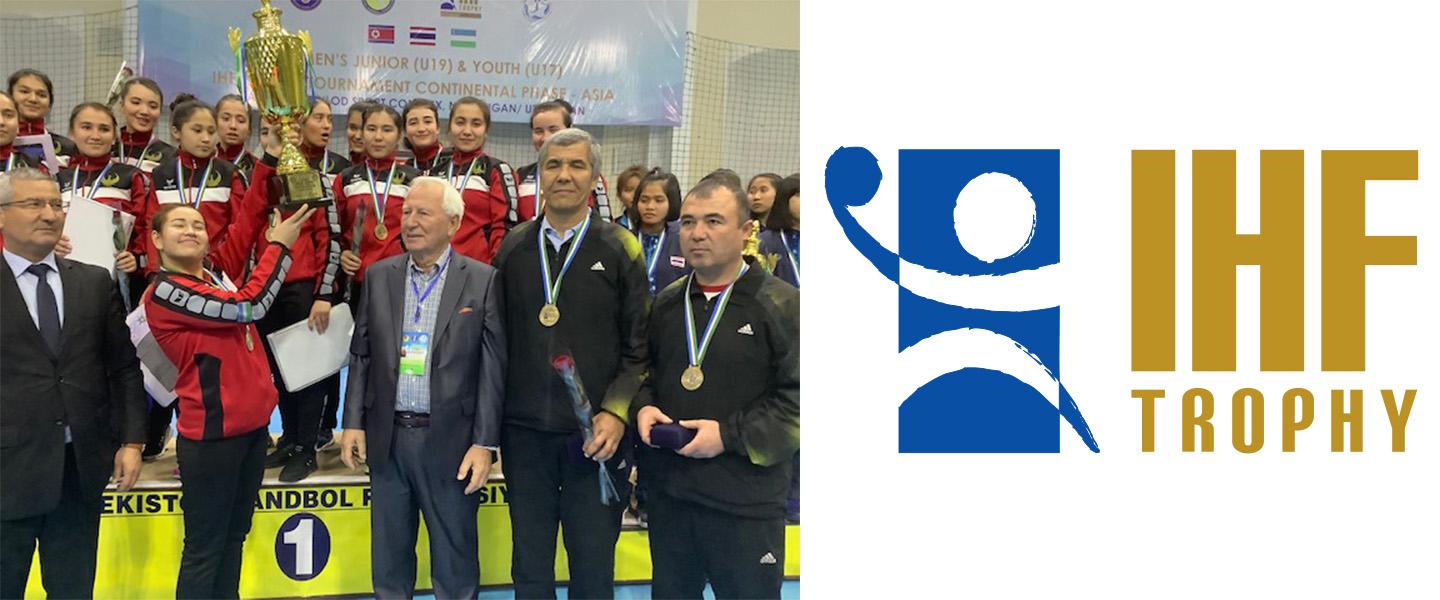 It has been a busy week in the handball world. Not only did the 24th IHF Women's World Championship come to an end, but the last two IHF Trophy Continental Phase tournaments were played. 
While Colombia and Guatemala claimed the spots for the women's Intercontinental Phase at the South and Central American tournament, Uzbekistan's junior team and DPR Korea's youth side took gold in their respective competitions at the Asian continental tournament in Uzbekistan and thus grabbed a ticket to the Intercontinental Phase, which will be staged in March 2020. 
The tournament was played as a double round-robin since only three teams participated in each category: Uzbekistan (UZB), Thailand (THA) and DPR Korea (PRK).
 
After the first five matches both Uzbekistan and DPR Korea claimed two victories each against Thailand – but as they drew against each other, they made it exciting to the end. It came down to the final match to decide the winner of the competition and it was hosts Uzbekistan who proved to be the better team this time, winning by five (32:27). 
In the youth competition, DPR Korea were on fire throughout the whole tournament claiming victories in all four matches, clearly stating that they were the best youth team in Namangan this weekend. Thailand and Uzbekistan fought hard for second place as Thailand won the first match by one (27:26) after they were trailing by two at half-time and the two teams finished their second encounter in a draw at 32:32. 
FINAL RANKING
Youth competition
1 - DPR Korea
2 - Thailand
3 - Uzbekistan
Junior competition
1 - Uzbekistan 
2 - DPR Korea
3 - Thailand
RESULTS
Youth competition
PRK vs THA    37:24
UZB vs PRK    22:33
THA vs UZB    27:26
THA vs PRK    29:46
PRK vs UZB    44:35
UZB vs THA    32:32
Junior competition
THA vs UZB    29:31
PRK vs THA    33:22
UZB vs PRK    27:27
UZB vs THA    34:21
THA vs PRK    17:32
PRK vs UZB    27:32