Teams revealed for second stage of 2023 IHF Beach Handball Global Tour
09 Jun. 2023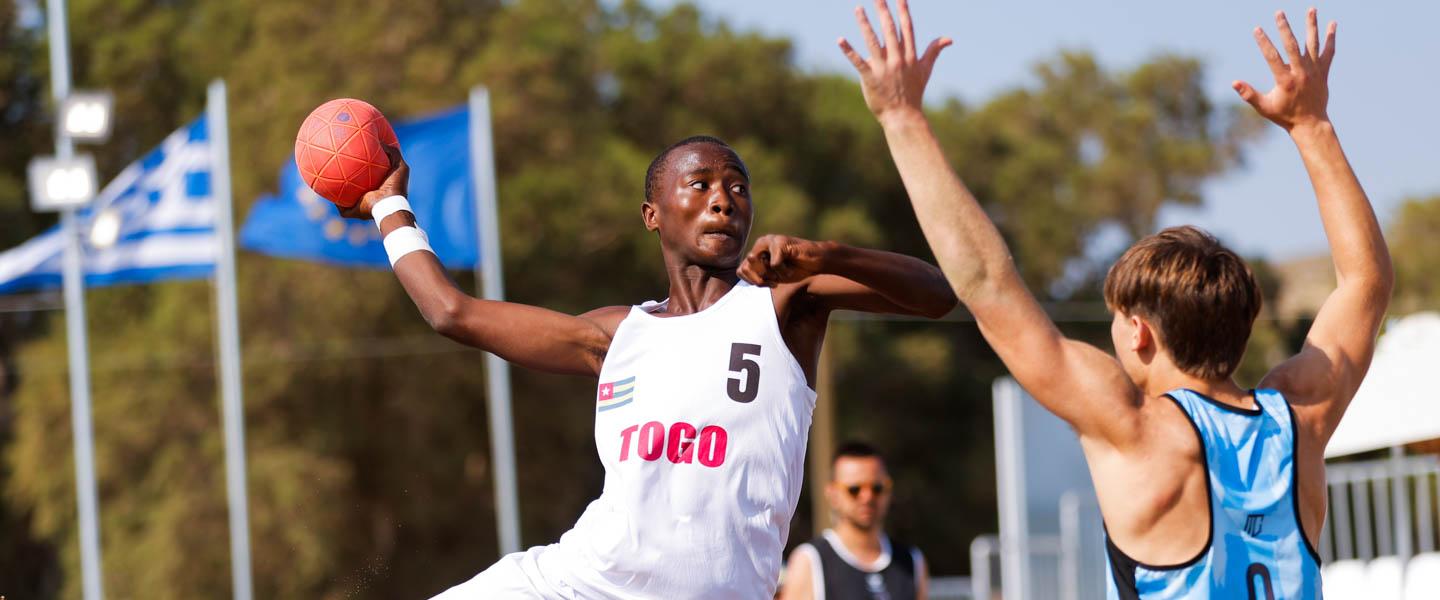 Eight teams from six nations will be appearing in Stage 2 of the 2023 IHF Beach Handball Global Tour, which takes place in Tunisia from 20 to 22 June.
The all-African event will feature men's and women's teams from the host nation Tunisia as well as from fellow North African side Algeria.
In addition, the women's competition will see East and West African representation with Kenya and Mali battling for honours. Morocco complete a trio of North African sides in the men's competition, with the addition of the experienced Togo. 
Last month, IHF.info revealed that the town of Hammamet, located on the Cap Bon Peninsula, about 65km south of the capital city, Tunis, would be hosting the event. 
The same venue will also host the beach handball competitions of the 2023 African Beach Games, which will take place from 24 to 26 June, just a few days after the second stage of the Beach Handball Global Tour finishes.
Continental gold medallists and experience in men's tournament
Tunisia's men enter stage 2 as African Beach Games champions, having won the 2019 edition in Cape Verde. 
They are joined by Togo, who appeared in both the 2017 and 2022 IHF Men's Youth Beach Handball World Championships, Algeria and Morocco, who narrowly missed out on qualifying for the 2022 IHF Men's Beach Handball World Championship last year.  
Togo finished as runners-up back in 2019 and Morocco completed the podium.
All four teams in Hammamet have qualified for the 2023 African Beach Games, with Tunisia and Algeria drawn into the same preliminary group.
"This second stage will be an excellent preparation before the African Beach Games and will also help to publicise our sport," said Tunisia's captain Aymen Touzi to ihf.info.
"Togo are a very good team that we have already met and, each time, they caused us some problems. Morocco are also a team to be wary of and Algeria, finally, had to progress and we must remain attentive to a nation where handball is a national sport, is developed and with substantial means."
"We know Morocco well and we will have to be in top form to beat them," added Tunisia teammate Mohamed Tabboubi. "Togo are another experienced team and played the final in Cape Verde against us; we still remember it and we will have to be very vigilant. Algeria is a country with a strong tradition of indoor handball like us, but concerning beach, it is more difficult for their national team. However, it will be necessary to remain very vigilant and dynamic to win."
For Togo, the stage represents more than just the games on the sand.
"The importance of this event is to be highlighted because beach handball will receive yet another coup de grace in Africa for its promotion, its further popularisation and its development in accordance with the strategy of the African Handball Confederation (CAHB) and the vision of the IHF," explained Colette Adzonyoh, who is President of Beach Handball in Togo, a Member of the CAHB Beach Handball Working Group and CAHB Beach Handball Technical Delegate.
"We are very motivated and we want to thank the organisers for these efforts – the matches promise to be interesting and we expect a lot from these games."
Africa's best women ready to renew sandy rivalries
As continental champions of the 2019 African Beach Games and hosts, Tunisia will be strong favourites for stage 2, however, Algeria, Kenya and Mali will be looking to test them.
All four teams will also be present at the subsequent 2023 African Beach Games, with the women's competition being played in a round-robin format.
"I can't wait to figure it out," said an excited Tunisia captain Manel Mrad to ihf.info ahead of the second stage. 
"The whole team is preparing and looking forward to this event. We are a land of handball and our proximity to the sea makes beach handball an 'innate' discipline for us, especially since our federation has started a selection of young people who will be a real breeding ground for our senior team."
"We played Algeria and Kenya in Cape Verde and know a little about them, but as far as Mali is concerned, it will be a discovery for us," added Tunisia teammate Hejer Ayari Ben Moussa.
"We are very excited and very proud to host this event in Tunisia; this event is a great showcase and a great promotion to develop beach handball in Tunisia."
For Kenya, who have been rapidly developing the sport, the stage provides further evidence of the range of talent across the continent.
"I am extremely excited for this opportunity to be able to show that Africa is full of talent deserving enough to make it to the global stage," said Kenya's captain Viona Wandera to ihf.info.
"This, and the African Beach Games, are important for beach handball in Africa because it will help grow the game in the continent and also create exposure for the African teams as well as to the global audience. I believe every team is capable on their own with their different strengths and strategies."
2023 IHF Beach Handball Global Tour – Stage 2
Date: 20 – 22 June
Location: Hammamet, Tunisia
Men's teams: Algeria, Morocco, Tunisia, Togo
Women's teams: Algeria, Kenya, Mali, Tunisia
About the IHF Beach Handball Global Tour
The IHF Beach Handball Global Tour was launched last year at the 2022 IHF Men's and Women's Beach Handball World Championships in Greece.
It debuted in Gdansk, Poland, in July 2022, with Croatia winning the men's tournament and Spain taking the top spot in the women's tournament.
Stage 1 of the 2023 tour was completed in Brazil in April with both the host nation teams taking the titles.