Vietnam complete clean sweep of handball gold at SEA Games
25 May. 2022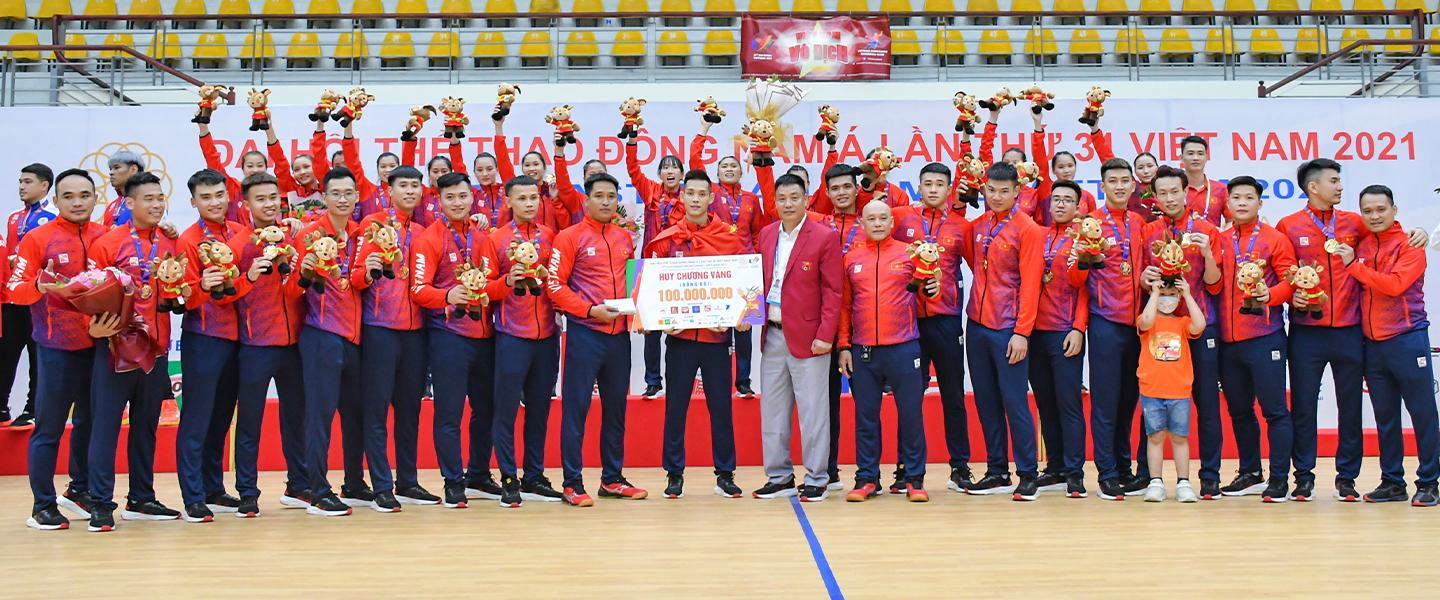 Host nation Vietnam ensured a clean sweep of all three handball gold medals available at the postponed 2021 South East Asian (SEA) Games after their men's and women's teams won the indoor handball titles at Bắc Ninh Sports University Gymnasium in Bắc Ninh, Vietnam on Saturday.
The double gold followed their men's beach handball team winning the competition on sand earlier this month, with the seven-a-side teams stepping up for the indoor competitions which ran side-by-side from 15 to 21 May.
It marked the return of the seven-a-side, indoor version of the game to the event for the first time since 2007 and the first-ever time that both beach and indoor handball have appeared together at an international multisport event.
Each championship featured six games, with Vietnam, Singapore and Thailand both playing each other twice in a round-robin league and the team which finished top crowned champions.
The same games in both genders were played each day.
In the men's competition, Vietnam topped the group with seven points from three wins and a draw, scoring 125 goals. Thailand finished second with a solitary win and two draws in four points, while Singapore ended bottom with three losses and a draw.
Vietnam's women went one better than their men's team, winning all four of their games, scoring 146 and ending top of their group on eight points. Thailand won both of their games against Singapore and lost both against Vietnam to end on four points with silver, while Singapore ended bottom, without a point.
The medal ceremony saw a number of dignitaries involved, including Dr Sombat Kuruphan, President of Southeast Asian Handball Federation/President of Handball Association of Thailand, Ng Hùng Quân, Vice-President of Vietnam Handball Federation, Kanokpan Junkasem, Former Governor of the Sports Authority of Thailand, alongside International Technical Officials Dr Chatchai Sangsukeelux and Kang Yong-gu and AHF Secretary General and Technical Delegate Muhammad Shafiq.
The SEA Games is a regional multisport event, which was held in Vietnam's capital city Hanoi and 11 neighbouring provinces and cities. 2022 was the 31st edition of the event which was postponed from 2021 due to the pandemic.
For more information about the 2022 event, including official match reports of all 12 games, visit seagames2021.com.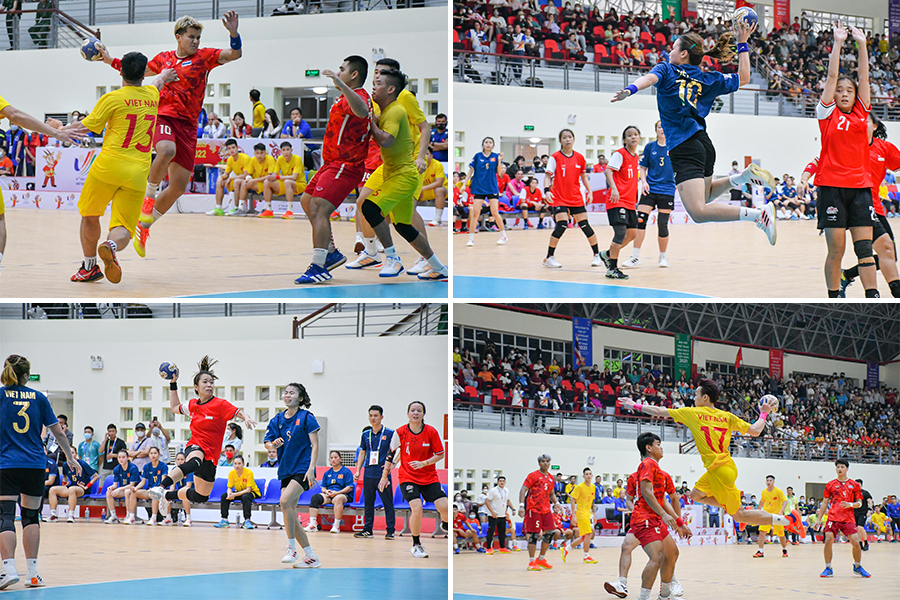 Results
Men's game first, women's second
Sunday 15 May
Singapore vs Vietnam 25:34 (12:18)
Singapore vs Vietnam 17:32 (6:16)
Monday 16 May
Thailand vs Singapore 29:29 (16:16)
Thailand vs Singapore 34:13 (14:9)
Tuesday 17 May
Vietnam vs Thailand 29:28 (16:15)
Vietnam vs Thailand 40:30 (17:15)
Wednesday 18 May
Rest Day
Thursday 19 May
Vietnam vs Singapore 34:19 (15:9)
Vietnam vs Singapore 35:26 (21:13)
Friday 20 May
Singapore vs Thailand 23:25 (12:13)
Singapore vs Thailand 14:36 (4:20)
Saturday 21 May
Thailand vs Vietnam 28:28 (14:17)
Thailand vs Vietnam 27:39 (17:20)
Final rankings
Men
1. Vietnam
2. Thailand
3. Singapore
Women
1. Vietnam
2. Thailand
3. Singapore
Photos courtesy of Asian Handball Federation