Franquelli: South East Asian Games has already inspired beach handball in region
27 Dec. 2019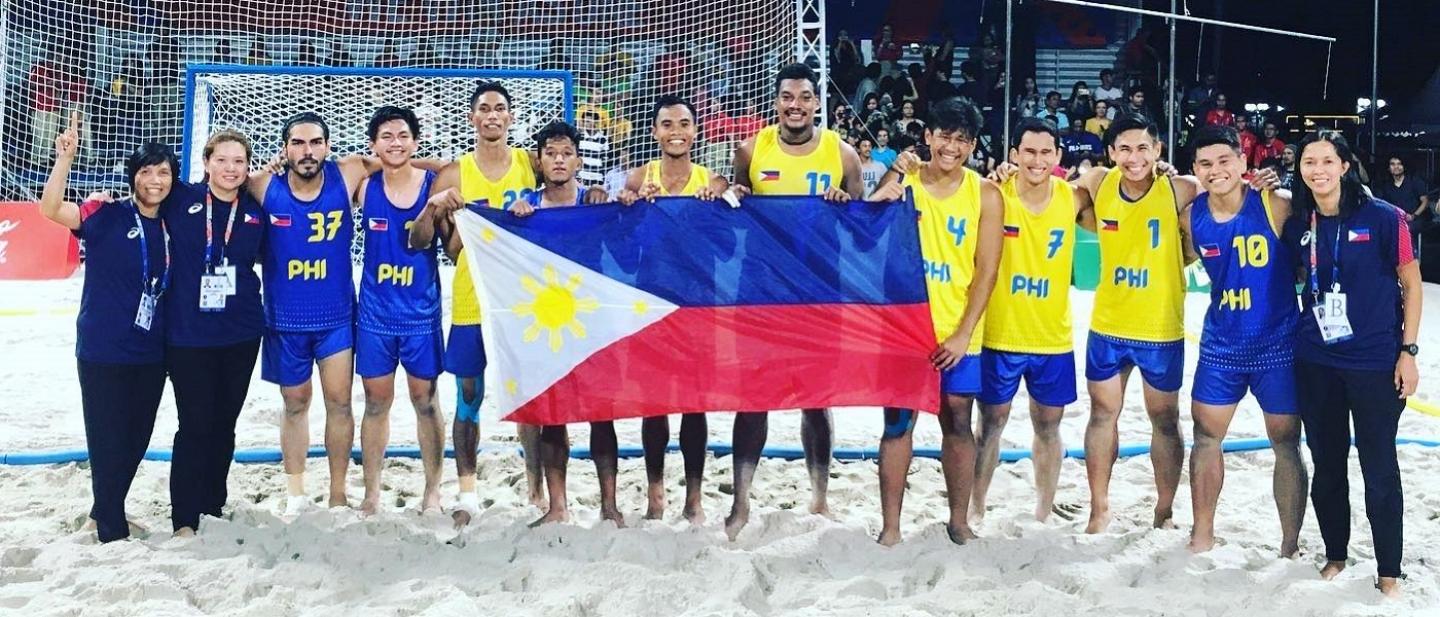 With the 30th edition of the South East Asian Games (SEA Games) featuring beach handball (men's) for the very first time, the multisport event, held in the Philippines in early December 2019, has already proved to be a catalyst for the increased popularity of the sand-based sport in the region.
Joanna Franquelli, Head Team Coach for the Philippine Handball Federation (PHF), campaigned long and hard for the sport to be included, and was rewarded when it was announced that there would be a men's beach handball competition.
And with its inclusion, five nations from around the region sent their national teams to compete, with Vietnam eventually taking the title in the round-robin tournament which featured 10 games. 
Franquelli revealed exclusively to IHF.info that even before the 2019 SEA Games had started, the inclusion of men's beach handball had already inspired a number of National Olympic Committees in the region to prepare teams.
"Prior to the 2019 SEA Games only two countries – Vietnam and Thailand – had a strong beach handball programme in the region," she explained to IHF.info. "Both these teams play – and win – regularly in the AHF Men's Asian Beach Handball Championships and have qualified for the IHF Men's Beach Handball World Championships.
"But when it was announced that men's beach handball would be included in the 2019 SEA Games in the Philippines, two more South East Asian countries started to form teams – Singapore and Indonesia, which boosted the SEA Games competition to featuring five countries.
"They joined us and Indonesia, who are both new to the sport on a continental and regional level having only competed at the AHF Men's Asian Beach Handball Championships for the first time, in June 2019."
With the success of beach handball at the SEA Games overall, and, crucially, a medal for the host nation, Franquelli has already seen support for the sport cemented and is hopeful of the long-term development of the sport in her country and the region as a whole.
"Back in 2017 we started to strengthen our beach handball programmes with the goal of the sport being included in the 2019 SEA Games," she said. "After we secured the inclusion of beach handball at the SEA Games, government support for our beach handball team followed and this meant we were able to participate at the AHF Men's Asian Beach Handball Championships and also have a training camp in Hungary. 
"Our good showing at the SEA Games increased awareness for beach handball and we hope to sustain this development in the coming years," she added. "Since our hosting and conduct of the beach handball event was successful at the 2019 SEA games everyone is now looking forward to the next edition – the 2021 SEA Games in Vietnam. 
"We hope for then that both men's and women's beach handball will be included as well as indoor handball too."

Photo: Jana Franquelli/PHF