Home teams take both titles in Guatemala City
15 May. 2023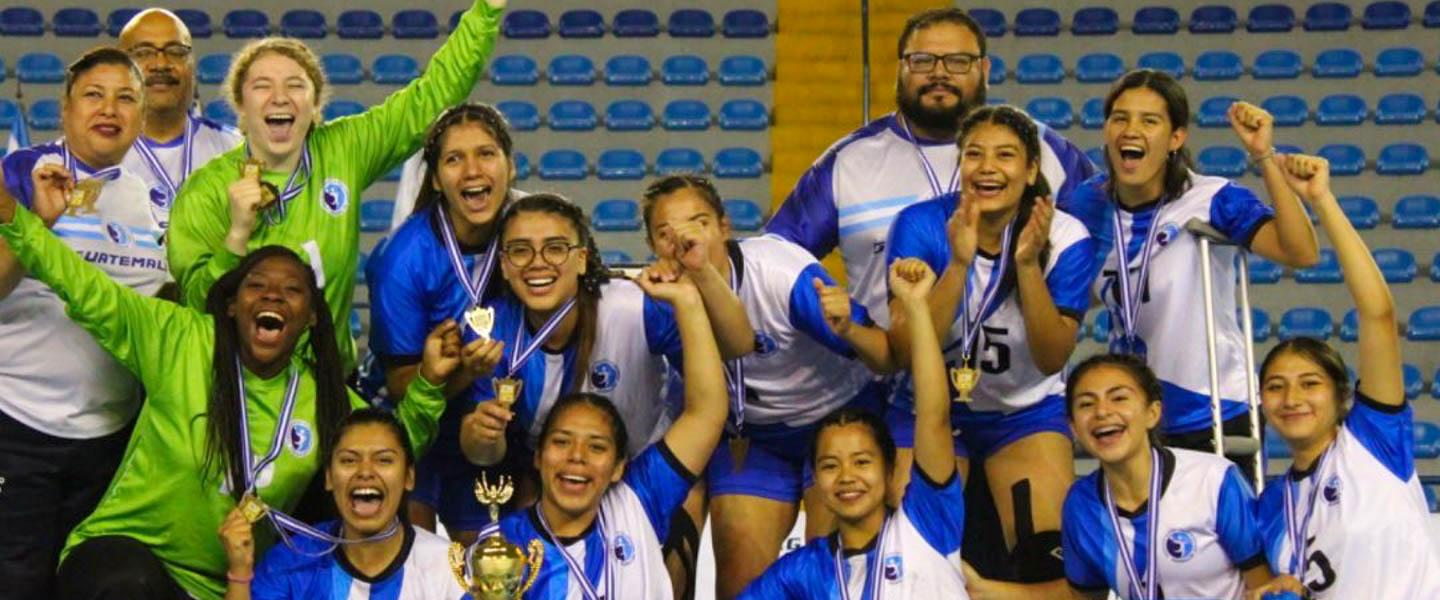 Both youth and junior teams from Guatemala triumphed at the Central American Zone of the Women's IHF Trophy South and Central America, which took place in Guatemala City from 9 to 13 May 2023. 
The two best teams in each age category – Guatemala and Nicaragua at the youth; Guatemala and Costa Rica at the juniors – also booked their tickets to the Continental Phase of the Women's IHF Trophy South and Central America.
At the youth (U17) competition, Guatemala defeated Nicaragua in a key match on Friday (35:13), and on the same day, Costa Rica beat El Salvador (17:8). On Saturday, the home side proved too strong for Costa Rica (27:22), while El Salvador split points with Panama (22:22).
Guatemala ended the tournament with the maximum of eight points, Nicaragua ranked second with six, and Costa Rica finished third with four points. El Salvador and Panama had one point each. 
The hosts failed to maintain their perfect record at the junior (U19) event, as they shared spoils with Honduras on Friday (16:16). On the same day, Nicaragua were dominant against Panama (38:25), and Costa Rica beat El Salvador (22:18).
With one match to go, Guatemala were second-placed with one point shy of Costa Rica, so everything was decided in their mutual encounter on Saturday. In an extremely tight battle, the home side grabbed a 14:13 victory and secured the title. On the same day, Nicaragua defeated El Salvador (29:21), and Honduras beat Panama (42:18).
Ultimately, Guatemala had nine points, Costa Rica eight, and Nicaragua six. Honduras ranked fourth with five points, followed by El Salvador (two) and Panama (zero).
Final ranking
U17 (youth)
1.    Guatemala
2.    Nicaragua
3.    Costa Rica
4.    El Salvador,  5. Panama
U19 (juniors)
1.    Guatemala
2.    Costa Rica
3.    Nicaragua
4.    Honduras,  5. El Salvador,  6. Panama
Photo: COSCABAL