International Handball Week – activities around the world
11 Jul. 2020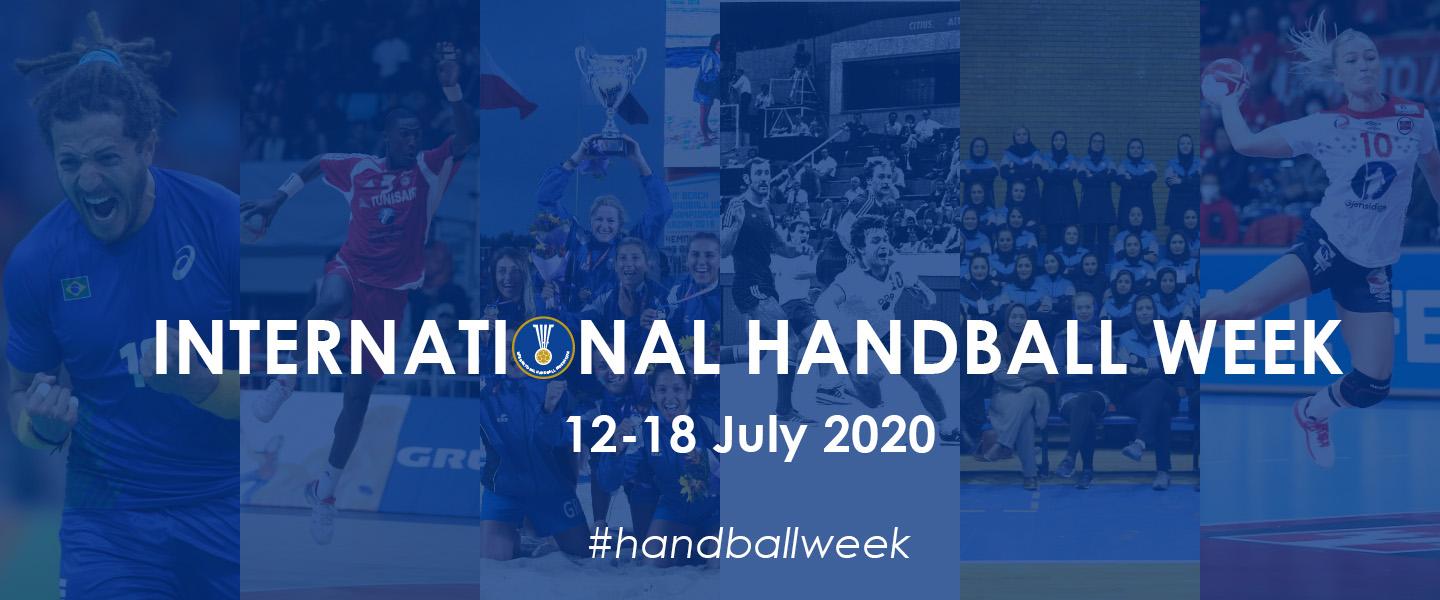 As we prepare for the debut edition of International Handball Week (12-18 July), starting tomorrow on the anniversary of our founding – 12 July 1946 – with a number of activities, our National Federations and Continental Confederation members are also preparing to showcase our sport to the world.
Here is just a small snapshot of some of the activities taking place around the world – keep up to date with what everyone is doing by following the hashtag #handballweek on your various social media channels or use the hashtag yourself to share what you are doing.
The Bahrain Handball Federation will be running a programme for referees and coaches while over in Europe, the Austrian Handball Federation will run a virtual week of activities including online articles and social media posts highlighting their work including beach handball, handball at school, Austria on the world stage and much more.
The Dutch Handball Federation are continuing their 'Handball Summer 2020' programme which sees a minimum of 150 'Local Handball Days' or clinics being run throughout the country and which feature special appearances from members of the 2019 IHF Women's World Championship-winning squad, men's national team, men's and women's beach handball teams, youth internationals, academy players and top Dutch coaches.
In the country which contains the highest place on earth, handball is reaching new heights, as the Nepal Handball Association will be running refereeing and coaching courses virtually. Portugal are online as well, preparing a series of online education activities for coaches, including video contests.
The Pakistan Handball Federation will be delivering nine lectures across International Handball Week from their President – and Secretary General of the Asian Handball Federation – Mohammad Shafiq, alongside other certified professionals including Muhammad Sohaib, Dr Rimsha Younas, Azhar-ul-Haq and Asad Abbas. For more information visit their Facebook page. 
Finally, the South and Central America Handball Confederation (SCAHC) will be delivering an exciting week full of activities. Centred around the theme of the 'families that make up the handball of South and Central America' a number of topics will be covered by member federations together – all with the aim of promoting the National Federations which make up the Continental Confederation which was founded last year.
Topics include 'Experiences and Preparation for IHF World Championships', 'Experience of Elite Athletes', 'Challenges for coaches in the current situation', 'Role of Women in Handball', 'Sports Medicine' and 'Wheelchair Handball'. At the beginning of each topic discussion, the presenting federations will update on their current situation. Visit handballsca.tv for more information.
Last updated: Friday 10 July, 18:00 CET