2019 IHF Trophy Africa - Zone II tournament underway
03 Apr. 2019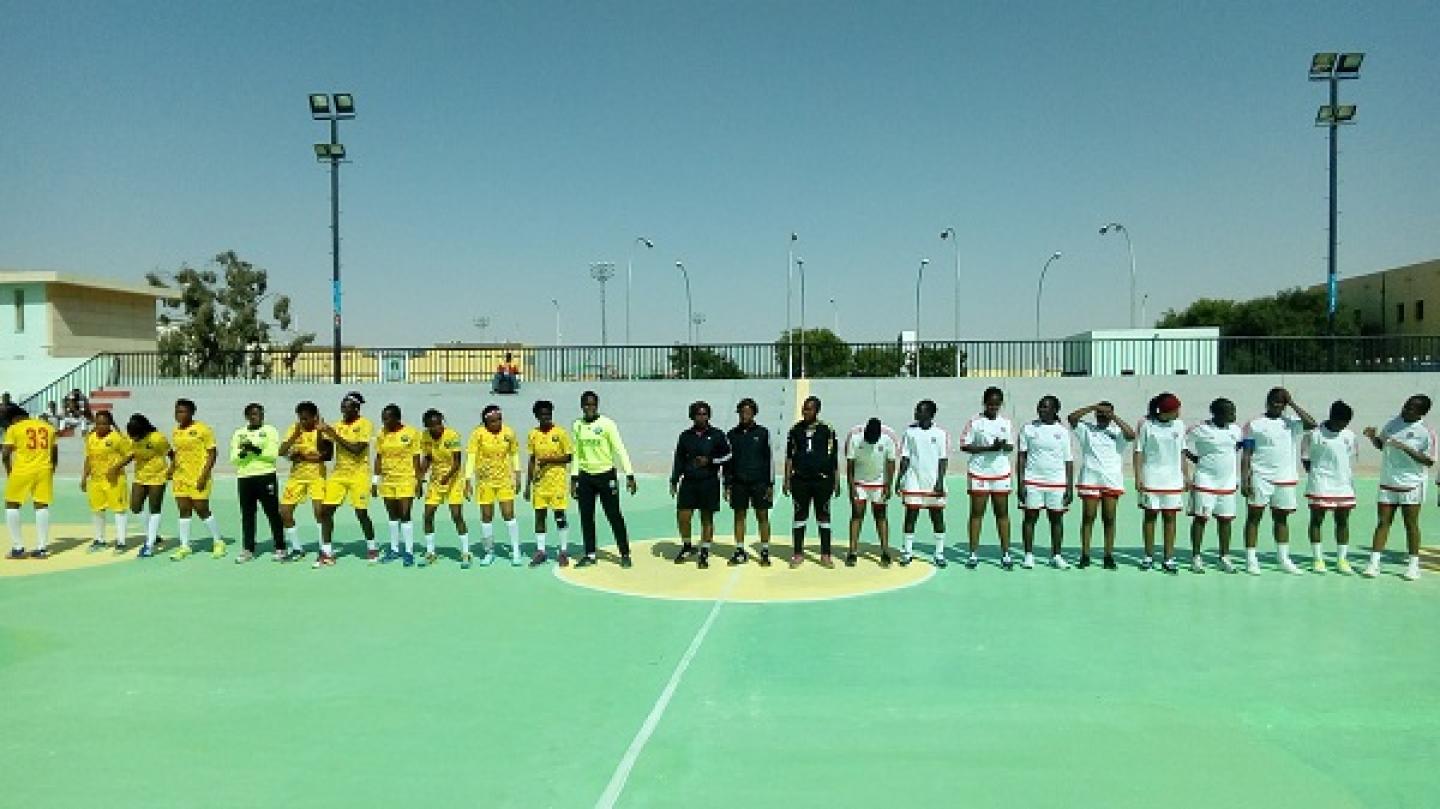 The women's competition of the IHF Trophy Africa - Zone II is well underway in Nouakchott, Mauritania.
Following the non-arrival of Guinea-Bissau, and Gambia failing to present their passports and thus ineligible to be ranked, a number of changes have been made to the programme of the tournament.
Mauritania (MTN), Cape Verde (CPV), Gambia (GAM), Guinea (GUI), Mali (MLI) and Senegal (SEN) have teams competing in both the junior and youth competitions, with Gambia receiving an automatic ranking of sixth and bottom spot at the end.
Guinea won all their preliminary round matches in group B of the youth competition, while Senegal – as the only team that is ranked in their group – topped group A. In the semi-final, Senegal will therefore meet Cape Verde as second-ranked in Group B and Guinea face Mali.
In the junior competition, Guinea and Senegal, as well, topped their respective groups and play their semi-finals against Cape Verde and Mauritania, respectively.
All games are being played at the Terrain Nouvelle Maison des Jeunes and Institut de la Jeunesse.
MATCH SCHEDULE
Wednesday 3 April
Youth Competition
15:00 – 5/6 Placement Match: GAM vs MTN
15:00 – Semi-Final: SEN vs CPV
16:30 – Semi-Final: GUI vs MLI
Junior Competition
16:30 – 5/6 Placement Match: GAM vs MLI
18:00 – Semi-Final: CPV vs GUI
19:30 – Semi-Final: SEN vs MTN
RESULTS
Sunday 31 March
Youth Competition
GAM vs SEN 10:43 (5:22)
MLI vs MTN 17:16 (7:7)
CPV vs GUI 20:33 (7:17)
Junior Competition
CPV vs SEN 28:37 (10:16)
GAM vs GUI 25:30 (8:12)
Monday 1 April
Youth Competition
MTN vs CPV 11:29 (3:10)
GUI vs MLI 42:12 (22:6)
Junior Competition
SEN vs MLI 35:12 (15:6)
MTN vs GAM 21:41 (10:22)
Tuesday 2 April
Youth Competition
CPV vs MLI 24:19 (13:10)
MTN vs GUI 9:39 (5:20)
Junior Competition
CPV vs MLI 43:32 (22:16)
MTN vs GUI 5:27 (3:12)