The Debutants: Lebanon
20 Jul. 2020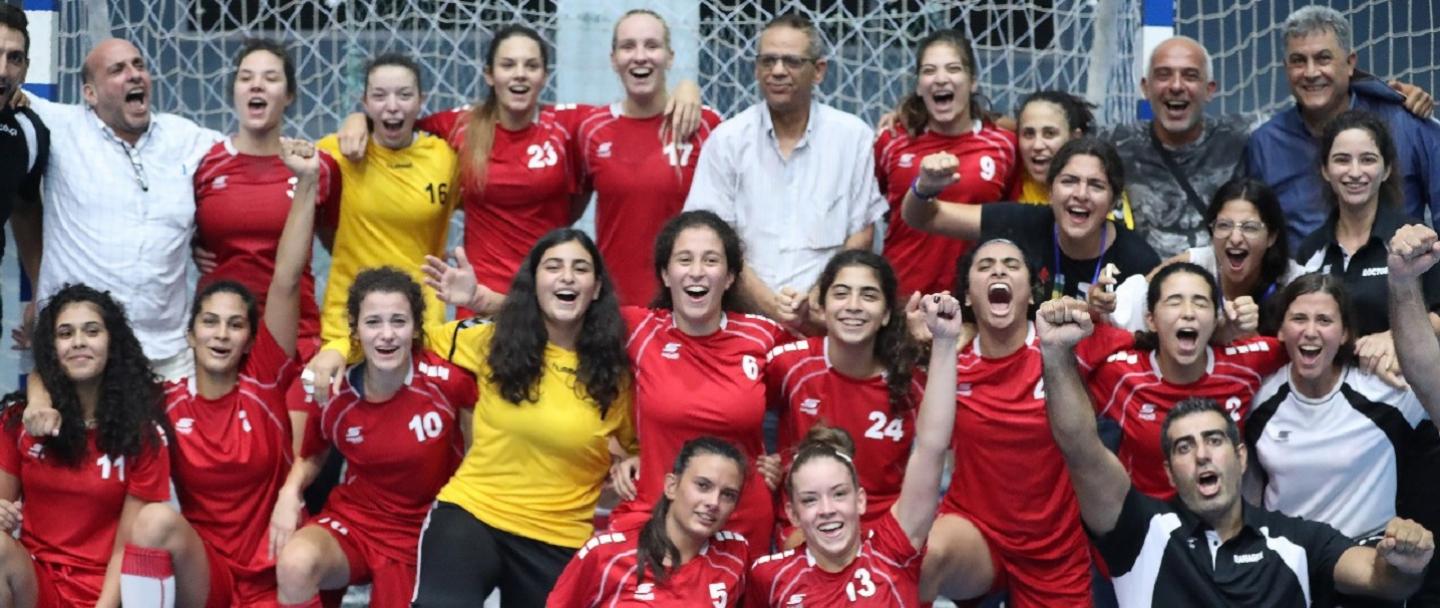 The Debutants series looks at some national teams who are set to appear in their first-ever IHF World Championship.
Today, we look at the Lebanon women's junior national team who became the first team from the Asian nation to qualify for any IHF World Championship – male, female, senior, junior or youth, indoor or beach – when they qualified for the 2020 IHF Women's Junior World Championship in Romania last year at the 2019 AHF Women's Asian Junior Championship, held at the Hatem Achour Complex in Beirut, Lebanon. 
While it was little surprise that Republic of Korea won their 15th title in a row (out of 15 editions) at the championship for junior teams, that little piece of history was made for the home nation when they secured a semi-final spot, meaning a top-four finish and a direct qualification through to Romania 2020.
Lebanon would go on to finish fourth after losing to Korea in the semi-final and P.R. of China in the bronze-medal match, but that did not deflect from a momentous occasion for all involved with Lebanese handball.
"I was so excited when we knew we had qualified for Romania 2020," said Lebanese captain Ahlam Ibrahim to ihf.info, about their qualification which was seen throughout the country live on Tele Liban. 
"My teammates are very helpful and truly believe in the team, which is my second family. I have shared many moments with them, we have always been together, and we worked so hard to achieve our goal – to qualify for the world championship."
That goal was achieved by securing a semi-final spot, which came after an opening day 37:27 (18:17) win over India, followed by an emotionally-draining 25:25 draw against Uzbekistan, despite the home side leading 14:11 at half-time.
Qualification through to the last four then hung in the balance going into the last group game, against continental powerhouse Japan. The hosts knew that Uzbekistan, who had lost 38:24 to Japan in their opening game, had all to play for in their match against India and it would go down to the goal difference.
In the end, Uzbekistan could only beat India by eight (38:30), while Lebanon lost by the same difference, against Japan (31:23) in their final group game, ensuring that it was they, and not the Uzbeks who went through to the semi-finals on goal difference +2, compared to -6.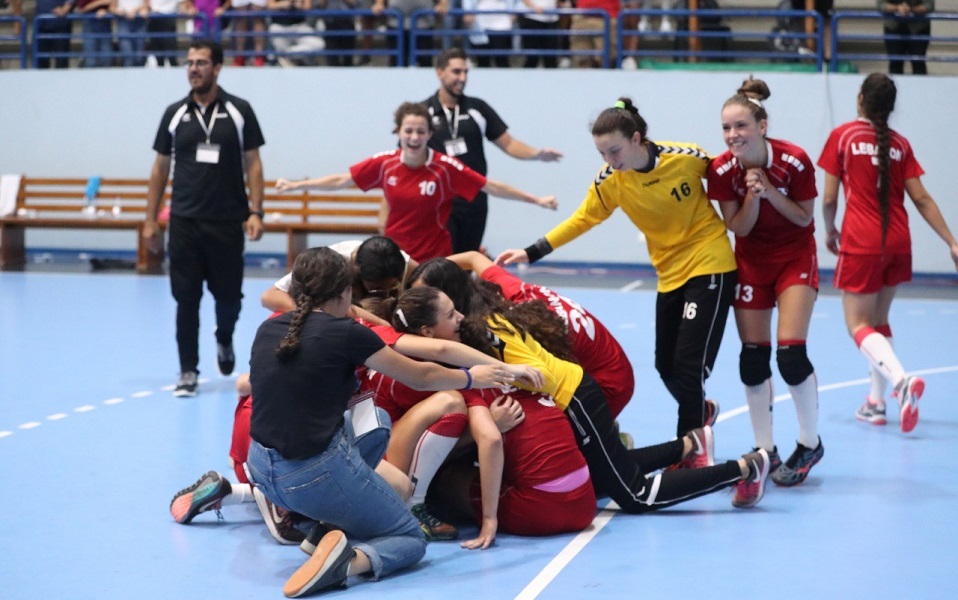 "Qualifying for the IHF Women's Junior World Championship was one of the most beautiful moments," said Lebanon's coach Hussein Moussa, who started coaching in 2014 and has overseen the 'Friendship' Youth and Women's teams as well as the Lebanese national youth and senior teams.
"It was something special achieving this for the first time in the history of Lebanon and I am very proud that I was one of the members of this team that wrote history."
It even made its way to the top of the political powers with then Prime Minister Saad Hariri tweeting: "Congratulations from the heart to the young women who qualified for the first time to a world championship. All of Lebanon will be with you at Romania 2020."
مبروك من القلب لشابات منتخب #لبنان بكرة اليد انجاز التأهل للمرة الاولى إلى بطولة العالم. كل لبنان سيكون معكن في 2020 في رومانيا.

— Saad Hariri (@saadhariri) July 25, 2019
However, Lebanon will have to wait a little bit longer to make their step onto the world handball stage with Romania 2020 postponed from its original date due to the COVID-19 outbreak, but when the day does come for the team to line-up under their flag and hear their anthem, it will be one to savour, competing in a sport they all love and have invested their lives in.
"When I hear our national anthem and see the Lebanese flag, I feel proud of being one of the representatives of my country, Lebanon," said Ibrahim, who started playing handball in 2013. "I love sports in general, especially handball, and my sports coach encouraged and trained me seriously to get to this level. Handball promotes physical fitness, as well as sportsmanship and teamwork."
"I was born into a family who loved and played handball," said Moussa, who played as a line player and centre back, and spent his entire playing career at Lebanese side Al Sadaka and made 45 appearances for the Lebanon national team.
"Of course, we had already started our preparations, but, unfortunately, handball activity in Lebanon has been badly affected by the restrictions caused by coronavirus. But whatever happens, we are all looking forward to making that step up to the world championship."
The restrictions have meant that the various 2020 Lebanese handball championships have been cancelled, with six tournaments normally organised at men's and women's senior, junior and youth levels.
With 360 male and 350 female players registered at all levels, handball is growing in the country with national teams in the indoor version of the sport at all levels and beach handball courses taking place, with a view to creating national teams in the future. 
The hotspots of handball popularity across the country can be found in southern Lebanon, Beirut and Mount Lebanon. The Lebanese Handball Federation (LHF) looks forward to the sport continuing to grow, in part, helped by that success on the home court last year and the visibility that Romania 2020 will bring.
"This qualification was a wonderful feeling amongst all the members of the Lebanese Handball Federation, those responsible for the sport in our country, and the fans," said Lebanese Handball Federation President Abdullah Ashour to ihf.info. "It is a great achievement that we are proud of; this team wrote history in qualifying and it is a team of young female role models.
"This makes the achievement even more important, because it was a women's team who qualified and we have seen the number of female participants in our sport increase a lot compared to this time last year – especially in the younger age groups, which we have focused on working hard to develop."
LHF Secretary General, Georges Farah, was also well-aware of the important milestone for the federation, which joined the IHF in 1968, and its far-reaching benefits, echoing the thoughts of his president.
"We all felt pride and joy when we qualified," he said. "All the hard work and efforts of the players and technical staff, plus those we made as a federation, paid off to deliver this distinguished and historical result, which saw us qualify for an IHF World Championship for the first time in the history of the game.
"The achievement means even more in Lebanon because it came from our women's team, and the biggest evidence of this is that after qualifying for the world championship, the number of females who wish to play handball at all different ages and groups has increased."
Despite the momentum since qualification, it has been momentarily stopped by the COVID-19 global outbreak, but both Ashour and Farah are hopeful for the future.
"This qualification has given the federation and our clubs a great moral motivation to continue achieving its policies and inspire players to continue in their careers, especially with regard to female players," said Farah.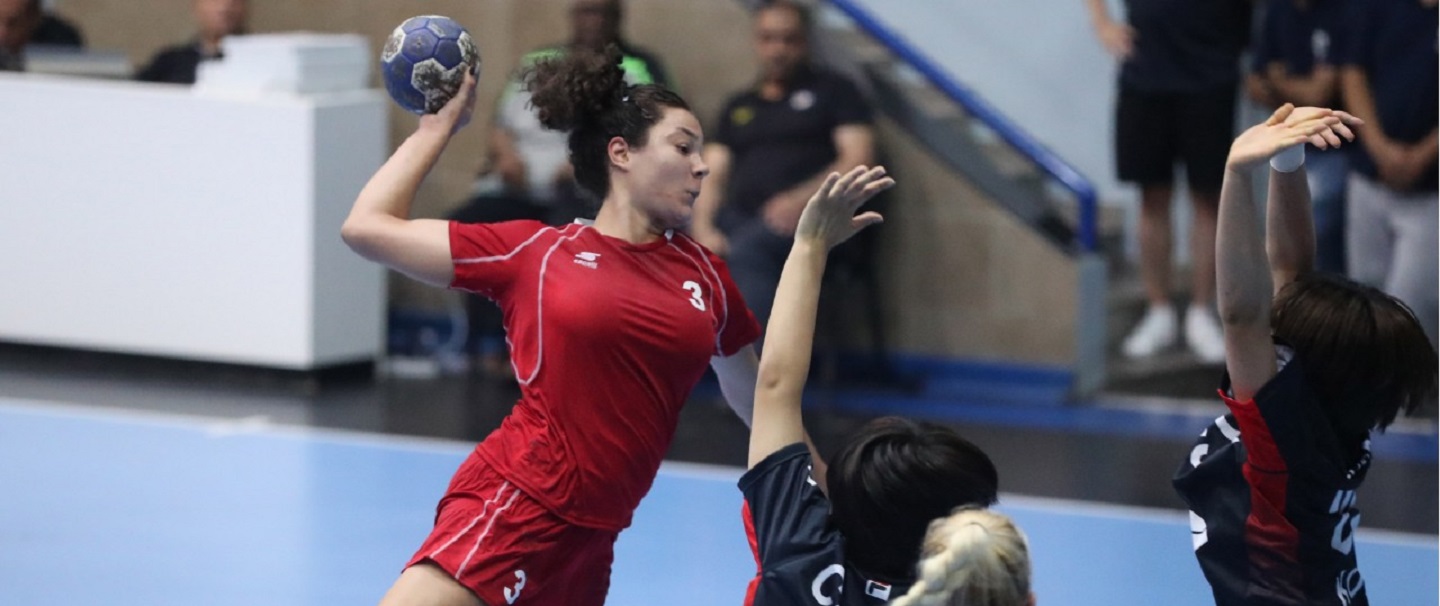 "Unfortunately, our activity was suspended due to the COVID-19 epidemic hitting all our plans, but all of our male and female players have been inspired and they saw our women's junior team prove that nothing is impossible – it gave impetus and pride to all."
"In recent years we have seen a 'great glow' to our game," added Ashour. "This then translated into this historic qualification from our young women's team. Our plans as a federation did simply not end with this qualification, and even though they have now clashed with coronavirus, our goal remains: to continue what we started and to take care of the age groups that make up the future of the game."
Follow the Lebanese Handball Federation via their official Instagram and Facebook channels:
Instagram: https://www.instagram.com/lebanesehandball/
Facebook: https://www.facebook.com/Lebanese-handball-federation-215854162324577
Photos: Lebanese Handball Federation/Asian Handball Federation
Special thanks to Abed El Nasser Harb