Portugal, Greece and Faroe Islands celebrate success in Women's EHF EURO 2022 Qualification Phase 1
07 Jun. 2021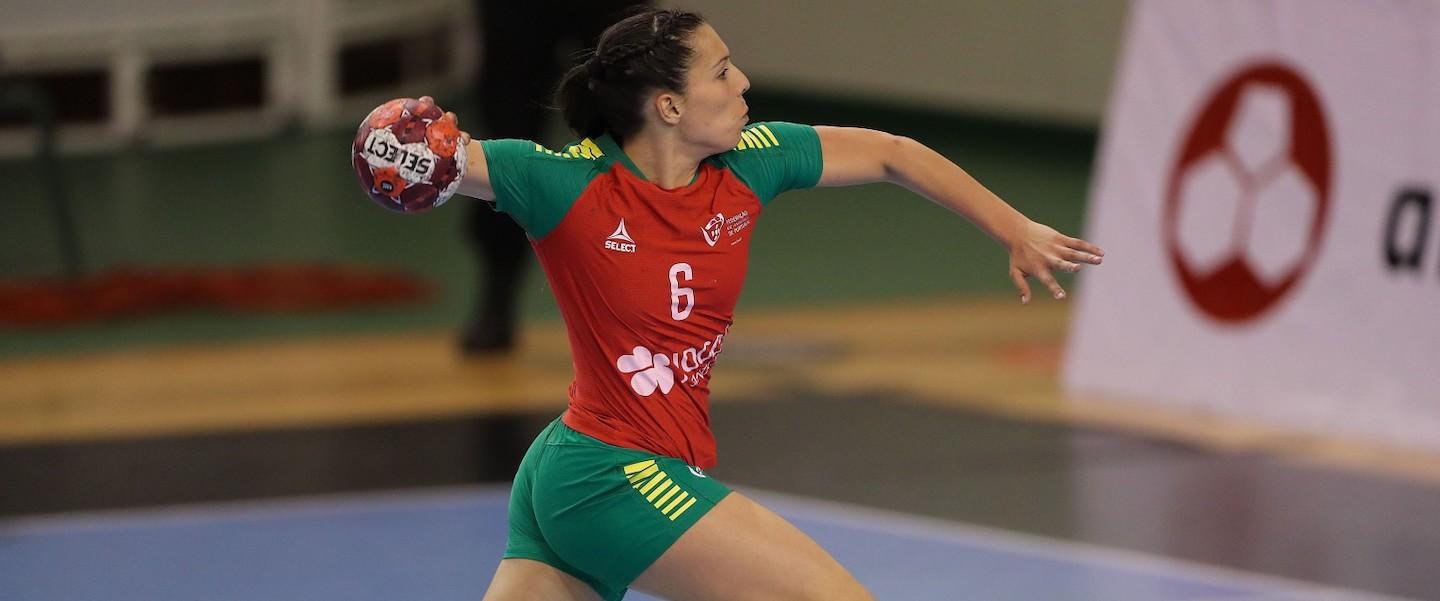 The Women's EHF EURO 2022 Qualification Phase 1 concluded on Sunday evening, with three teams sealing berths for the next phase of the competition.
11 teams were featured in three groups, played in Kosovo, Greece and the Faroe Islands, with the winners progressing to Qualification Phase 2.
In Group 1, Portugal swept their opponents with three convincing wins against Kosovo, Cyprus and Luxembourg.
The Portuguese side had the best attack in Qualification Phase 1, scoring 100 goals, while conceding only 48, to take first place in their group with six points.
A 24-goal win against Luxembourg in the first game (38:14) was followed by another drubbing of Cyprus (32:17), with the final day win against Kosovo (30:17) concluding a superb performance from the Portuguese side.
Left wing Carolina Monteiro was Portugal's top scorer with 17 goals throughout the three games.
Kosovo finished second in the tournament they hosted but failed to progress to Qualification Phase 2 for the third time in a row, despite securing wins against Luxembourg (33:27) and Cyprus (30:21).
The Cypriot team, who entered the fold at the Women's EHF EURO Qualification Phase 1 for the first time ever, secured a crucial win against Luxembourg, to finish third.
Back Magdalini Papa was also the top scorer of Qualification Phase 1, with 23 goals in the three games.
📸 Flashes de uma noite feliz para Portugal! 🤩

🇵🇹🇽🇰
🔜 @EHFEURO 2022 Qualifiers#fazeracontecer #mostraremcampo #superportugal #seleçãonacionalandebol #portugal #vamoscomtudo #andebol #jogossantacasa #aguamonchique #4moove pic.twitter.com/tj5Y4SVFpO

— Federação de Andebol (@AndebolPortugal) June 5, 2021
Greece had little trouble defeating their opponents in Group 2, with three clear wins against Italy (33:22), Latvia (34:17) and Bosnia and Herzegovina (29:18).
In their first EHF EURO Qualification Phase since 2008, Latvia failed to make strides forward, conceding three losses, including a 0:10 one against Italy, as they could not travel in time for the game.
Bosnia and Herzegovina finished second in the group, with wins against Italy and Latvia, but it was not enough for them to progress to Qualification Phase 2.

In the only three-team group, the Faroe Islands, with 'Super Mum' Poula Berg Dulavik, eked out two wins, 29:25 against Israel and 21:19 against Finland, to proceed to the next phase of qualification.
Back Bara Krossteig Hansen scored 10 goals in the two games to lift the Faroe Islands to first place, while Finland's 28:24 win against Israel was enough to secure the second place for the Scandinavian side.
The three winners of the groups progress to Qualification Phase 2, scheduled to take place between October 2021 and April 2022.
Six groups of four teams are set, with the top two teams progressing to the tournament due to be held in Slovenia, North Macedonia and Montenegro in November 2022.
The winners of Group 1 of the Qualification Phase 1, Portugal, will play in Group E alongside Spain, Hungary and Slovakia.
Greece will take part in Group C, featuring reigning world champions the Netherlands, Germany and Belarus.
The Faroe Islands, winners of Group 3, face the toughest challenge, crossing paths with Denmark, Romania and Austria.
For more information about the Women's EHF EURO 2020, visit the competition's page on the EHF website.
Photo: Handball Federation of Portugal