04 Jun. 2021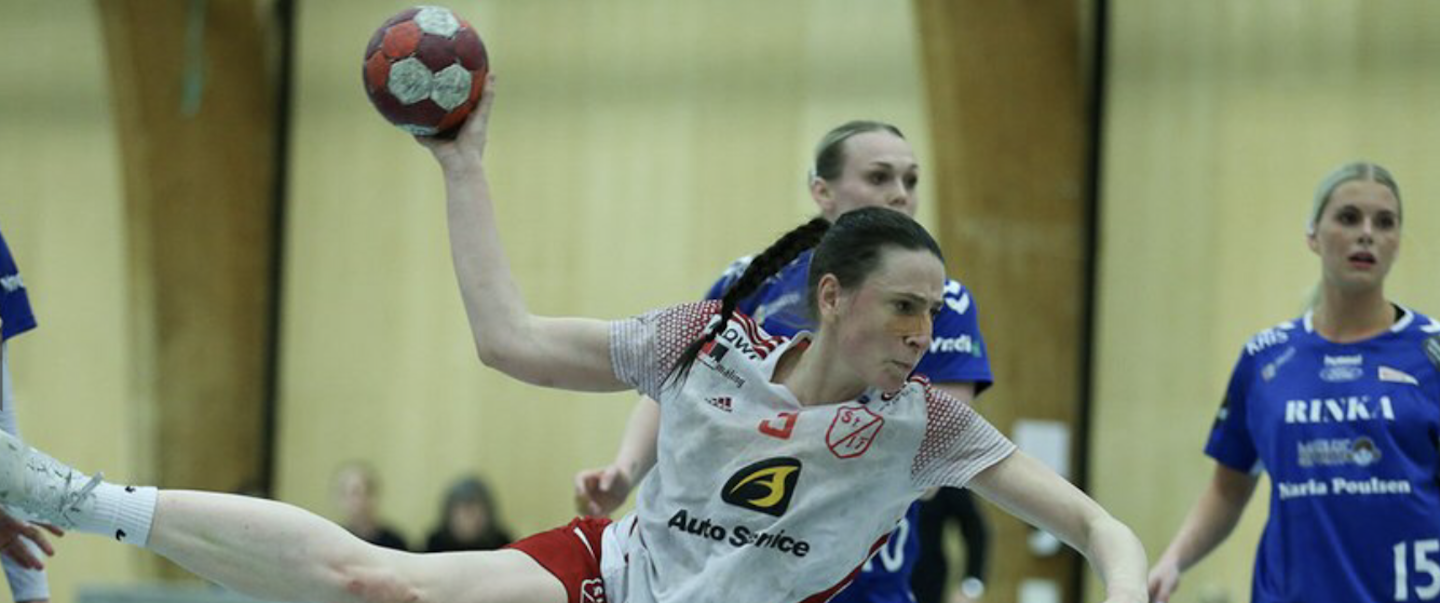 For a country with a population of less than 50,000, it will always be difficult to field a competitive handball team.
Yet, this aspect does not deter the Faroe Islands Handball Federation, who are constantly improving themselves, both in men's and women's handball.
The men's senior team won the IHF Intercontinental Trophy in 2015, back-to-back IHF Men's Emerging Nations titles in 2015 and 2017, and had a superb EHF EURO 2022 Qualification Phase, securing a 28:27 win against the Czech Republic, the first major win for the emerging nation in such a competition. In addition, the men's U17 squad won the 2019 Men's European Open 17 in Gothenburg.
The women's national team are also making strides at a steady pace, conceding a loss in the EHF EURO 2020 Qualification Phase 2 against perennial European championship contenders Romania – 20:25, despite leading at the break, 12:11.
The COVID-19 pandemic stopped the Faroe Islands in their tracks in the previous campaign, but they will throw off the EHF EURO 2022 Qualification Phase 1 this weekend, in a three-way tournament, in a group featuring Israel and Finland.
The winner of the tournament will proceed to Qualification Phase 2, where they face a sturdy challenge from powerhouses like Denmark, Romania and Austria, teams already qualified for the IHF Women's World Championship, set to take place in Spain this December.
Coming back after a big hiatus
With a mix of young and exciting players, but also a veteran core, the Faroe Islands eye progressing to the next phase hoping to qualify for the women's European championship for the first time. And there is no other player enjoying it more than Poula Berg Dulavik.
The 39-year-old is back in the fold for the national team, taking the court with a boosted morale, after winning the domestic title with StiF Strendur.
The caveat? Berg Dulavik is a mother of six and is not a professional player, juggling her schedule between handball, her job as a physiotherapist at a local football club where her husband played, and her six children, aged between one and 13.
"I have had some breaks from handball, because, as you probably know, I have six children. I did not play handball for six years, because I moved to Denmark and had three kids in four years. But, when I came back to the Faroe Islands, I started to play again. It takes some time to get your body in shape again when you have been pregnant and it doesn't get better as you get older," smiles Berg Dulavik.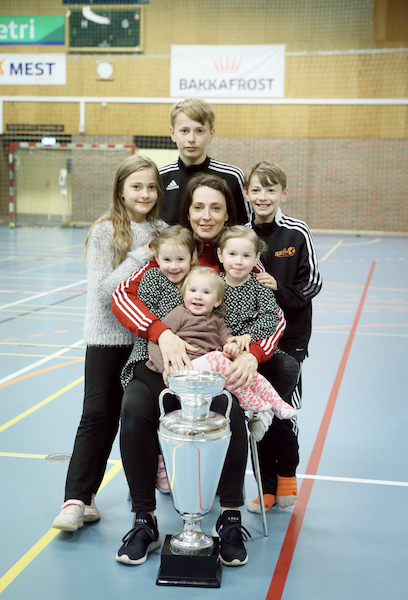 Handball has always been a passion for the 39-year-old player, with sports being one's favourite pastime in the Faroe Islands.
With a difficult climate, outdoor sports are hard to practice, but a sport like handball is perfect for many, especially with the Danish influences still strong.
"I started playing handball when I was very little, about five years old. I lived in a small town where you played handball in the winter and football in the summer. I especially liked playing handball when I was a child because of the high tempo. Scoring goals is also a plus, everybody likes to score a goal and be happy. Almost everyone I knew played handball, so it came naturally," added Berg Dulavik.
"I could not have done it without the help of my family and husband"
She might not be in her handball prime anymore, but Berg Dulavik, with her experience, was a crucial factor for her team becoming the champions in the domestic league.
In fact, it was Strendur's first-ever league title, therefore making Berg Dulavik even prouder than usual of her achievement.
"Our focus was, in fact, to have fun on the court and play with a smile on our faces. The chemistry in our team made it easy for us to win the league. The fans, who flocked to our games, also helped a lot. But the most important part was having children coming to us and naming us role models. It is a huge compliment and I will never forget that incredible experience," added the Faroese player.
But how hard was it to mix family with handball this season? Not as hard as you would imagine, says Berg Dulavik.
"My three oldest children have started playing handball and they love it. We had this in the family, because when I play, I take three children with me and they are always playing around the court. But I could not have done it without the help of my family and my husband, they are also taking care of the other three children," she added.
After such a successful domestic season, a new challenge awaits Berg Dulavik, who eyes to repeat her club performances in the Faroe Islands national team.
Progressing to the final tournament of the Women's EHF EURO 2022 is a stretch, as the draw has not been kind to the Faroese side.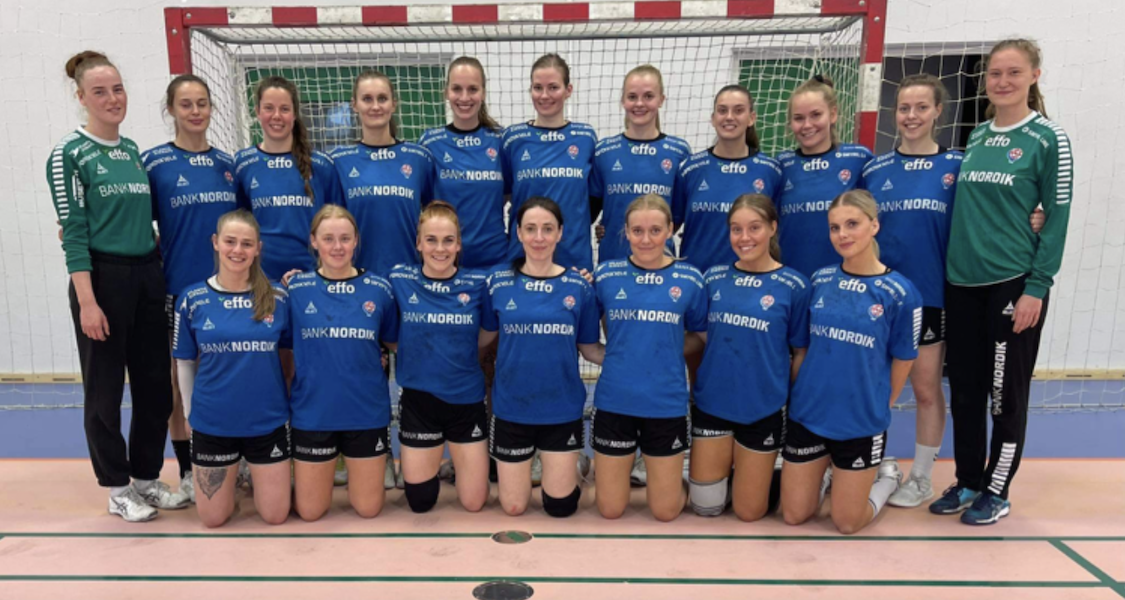 Qualification Phase 1 pits the Faroe Islands against Finland and Israel, with the winner progressing to the next phase, where Denmark, Romania and Austria await.
While the Faroe Islands might have put Romania under pressure two years ago, such a group requires a level of experience and consistency which the emerging nation might find hard to put their finger on.
However, the mood remains upbeat.
"We have a good team, with talented players and we will give everything we have to win the matches against Finland and Israel.
"Progressing to the EHF EURO 2022 would mean a lot for women's handball in the Faroe Islands. But I have a lot of experience and I saw a healthy development and growth for our team. We had some excellent coaches, who helped the level get better, therefore we are confident in our strengths," concluded Berg Dulavik.
Whether it will be enough or not, the games are going to paint the whole story. Yet, the Super Mom, who came back on the court, is a true winner.
The Faroe Islands first Qualification Phase 1 game throws off tonight at home in Torshavn against Finland. For more information about the game and the other Qualification Phase 1 Matches, visit the European Handball Federation website.
You can follow the Faroe Islands Handball Federation on Facebook.
Photos: Poula Berg Dulavik, Álvur Haraldsen/Sosialurin