2020 Beach Handball World Championship presentation in Pescara
17 Dec. 2019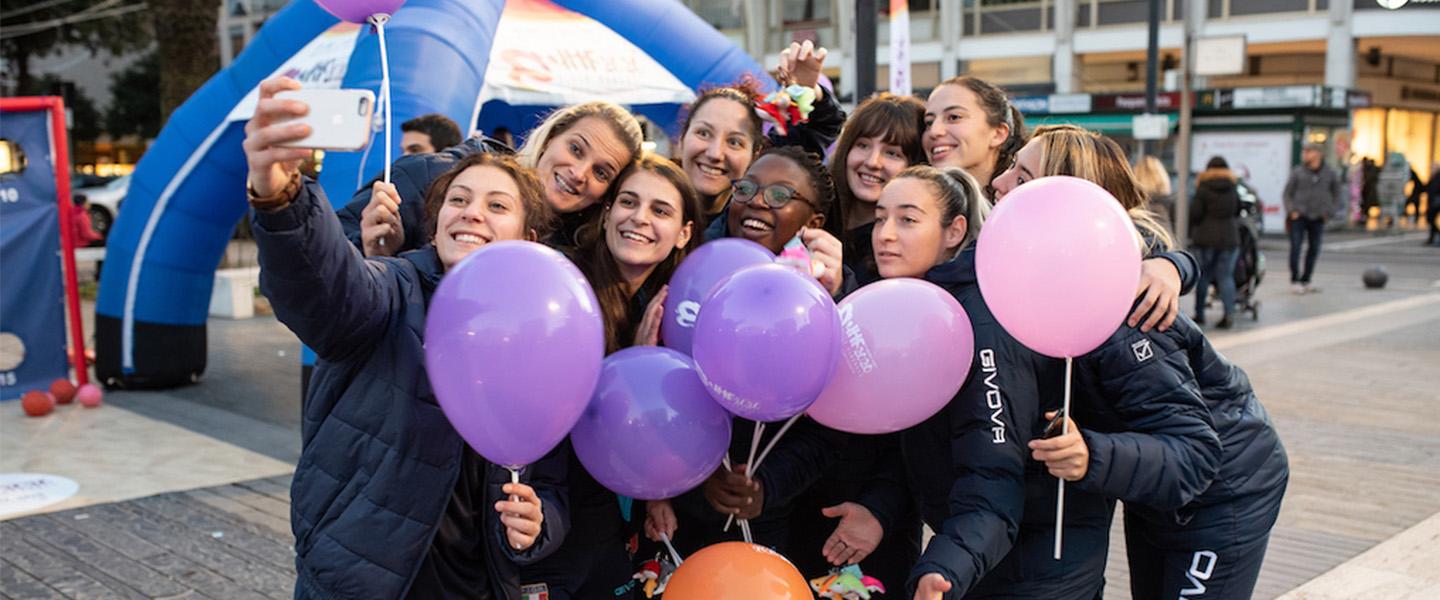 Last Friday the Italian Handball Federation (FIGH) celebrated '200 days to go' until the 2020 IHF Men's and Women's Beach Handball World Championships throw off in Pescara. The event was presented to the authorities and media of Pescara in the city's Museum of Modern Art, "Vittoria Colonna".
"Two hundred days of very intense work await us," said Pasquale Loria, President of the Italian Handball Federation. "The organisational effort that we will have to produce will be really significant. The World Championships are an event of great importance for the territory, for our movement and of course for all the international organisations. I want to publicly thank the International Handball Federation, President Hassan Moustafa, first of all, for believing in our project." 
Combined with the official presentation, FIGH also launched several promotional initiatives in the centre of Pescara, more precisely Salotto Square, one of the city's symbols, where a promotional stand was set up on Saturday – the Beach Handball Point. The Beach Handball Point also included a playing area for children, promotional gadgets and the possibility for the people of Pescara to get to know a highly spectacular discipline that will light up the summer of the Adriatic coast.
Another highlight was the women's national team, who visited the stand: "I am excited," said Daniel Lara Cobos, Technical Director of the Beach Handball National teams. "The area where the competition will be held is fantastic and I think that Pescara is ideal for hosting an event like this. There are all the conditions to have a great event. Italy? We have huge motivations and we will work to chase big results. I am sure that the people of Pescara won't let us without all their support and will allow themselves to be part of the spectacle that this discipline is able to offer."
The Beach Handball Point will be active again in Pescara's Piazza Salotto on the weekends of 21/22 and 28/29 December 2019.
The official event website www.beachhandball2020.com was also launched on the occasion and provides all information you need about the event, the region and all details on how to join the volunteer campaign "Be part of the Game". 
The 9th IHF Men's and Women's Beach Handball World Championships will be staged from 30 June to 5 July 2020 and will bring a total of 32 teams – 16 men's and women's teams each – and overall 400 athletes to Italy to compete in 144 matches. 
Photo: FIGH/Fabio D'Anniballe