A busy period for Indian handball
18 Feb. 2020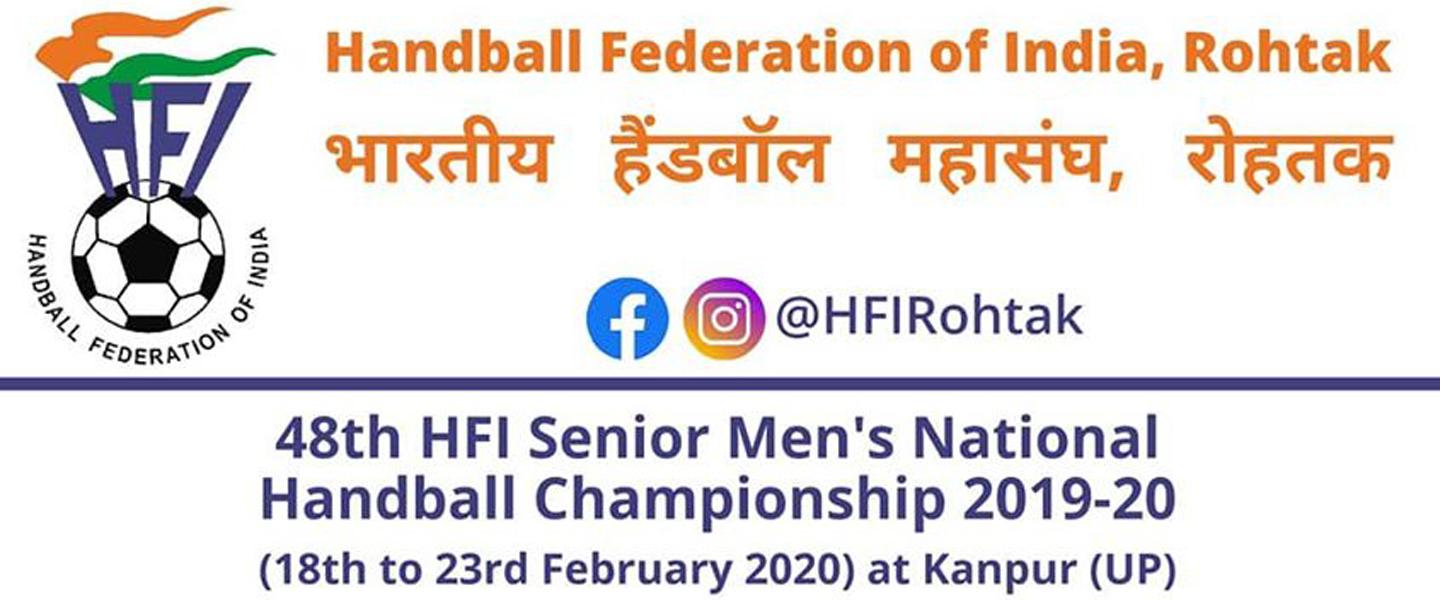 Starting today (18 February), the 48th HFI Men's National Championship gets underway at the Green Park Stadium, Kanpur, Uttar Pradesh, finishing on Sunday 23rd February.

35 teams are set to feature with teams from across the nation, including a team from the Indian archipelago of the Andaman and Nicobar Islands – a collection of around 300 islands known for their mangroves, coral reefs and tropical rainforests, nearly 2,500km away from capital city New Delhi.

The competition marks the end of a busy national club competition season with the men's senior championship the fourth and final event over a jam-packed two-month period in the Asian nation.

From 22-27 December 2019, the 48th HFI Women's National Championship took place at the Indira Gandhi Indoor Stadium in New Delhi. The event featured 28 teams split over eight initial preliminary groups, with Indian Railways eventually taking the title, ahead of Himachal Pradesh (second) and Delhi (third).

The following month, the Sports Authority of India (SAI) won the 42nd HFI Junior Men's National Championship ahead of Delhi and Uttar Pradesh in the event which was was held in Bhilai, Chhattisgarh from 8-12 January.

The 42nd HFI Junior Women's National Championship then came earlier this month (4-8 February) in Ghaziabad, Uttar Pradesh. The championship featured 25 teams across eight preliminary groups with Himachal Pradesh winning gold, Haryana grabbing silver and both SAI and Madhya Pradesh winning bronze medals.

IHF.info will bring further news on the inaugural season of the 'Premier Handball League' which is set to take place from 5-22 March at the Sawai Mansingh Stadium in Jaipur and feature teams from six Indian states playing 33 matches across 18 playing days.

For further information about the Handball Federation of India, follow them on Instagram, Facebook, or via their website: at www.handballindia.in.