06 Jan. 2020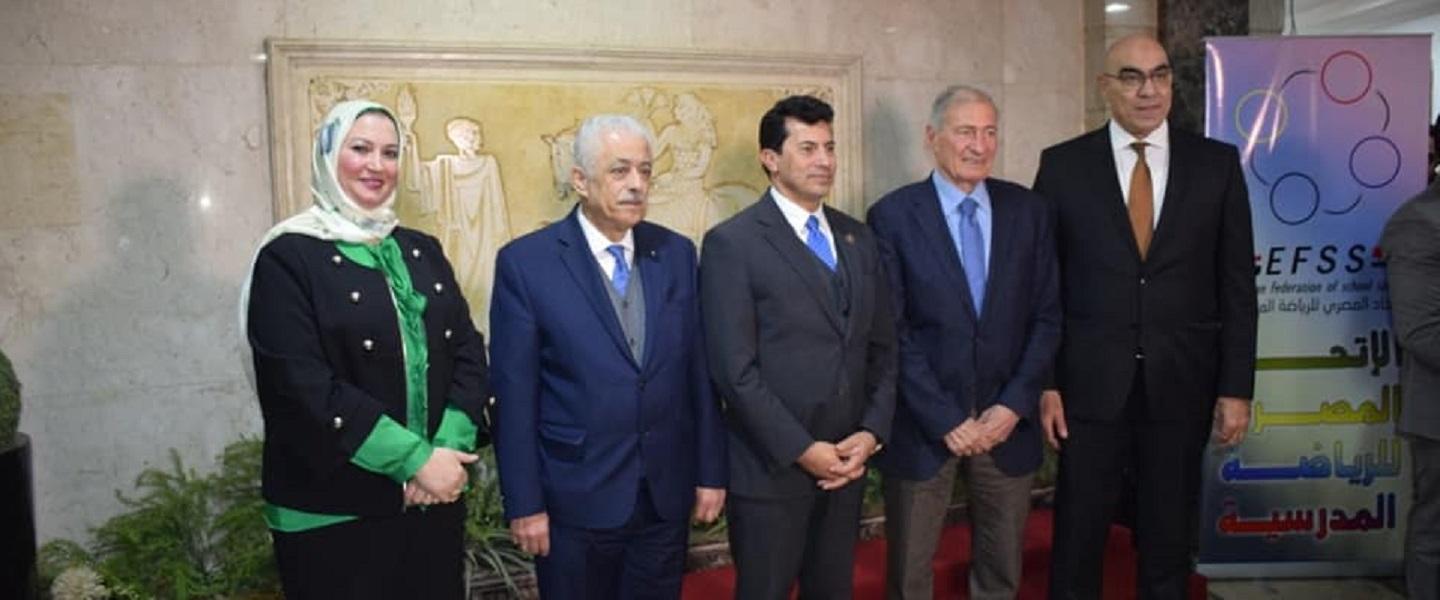 The very first day of 2020 saw the Egyptian Ministry of Sports represented by the Egyptian Handball Federation (EHF) and Egyptian Ministry of Education represented by the EFSS and IHF join forces to spread handball throughout schools in the North African nation through the signing of a shared protocol relating to the successful 'Handball @ School' ([email protected]) IHF coaching programme.
The overall aim of the protocol and the implementation of the [email protected] programme in Egypt is to not only ensure handball reaches every corner of the country, but to discover and attract the most talented players and coaches.
IHF President Dr Hassan Moustafa, alongside Egypt's Minister of Youth and Sports Dr Ashraf Sobhy and Minister of Education, Dr Tarek Shawky, were at the Ministry of Sports headquarters in Cairo to sign the protocol.
Local Egyptian media reported that the protocol comes under the framework and directives from Egypt's President, Abdel Fattah El-Sisi, which aims to increase attention towards sport in schools and discover talented youth throughout the country.
Also part of the protocol signing ceremony was EHF President Hesham Nasr, Ministry Vice President Dr. Eman Mohamed Hassan, Head of the Central Department for Ministerial Affairs Dr. Ahmed El Sheikh, IHF Managing Director Amal Khalifa and a number of other politicians and VIPs.
In his speech at the signing, Dr Moustafa emphasised the importance of Egypt advancing in sports through schools and highlighted one of the main aims of [email protected] – to turn physical education teachers into handball coaches and have 1 million handball players within four years. This is a part of the IHF's broader goal to have 50 million handball players around the world in six years.
Additionally, the IHF delivered a presentation including the pillars and contributors of projects as well as a general outline of the [email protected] programme.
The Egypt roll-out of [email protected] will see the programme launched in several stages across various governorates of Egypt, starting with 4-6 governorates at the first stage for all ages with training centres then set up ahead of further expansion.
All participants on the [email protected] programme are provided with the necessary tools, books, documents, CD and programme pass certificate, with a written report sent every two months to the IHF and a handball festival held every three months.
PHOTO: Egyptian Handball Federation