IHF President signs 2021 IHF Men's World Championship contract in Official Ceremony
10 Oct. 2019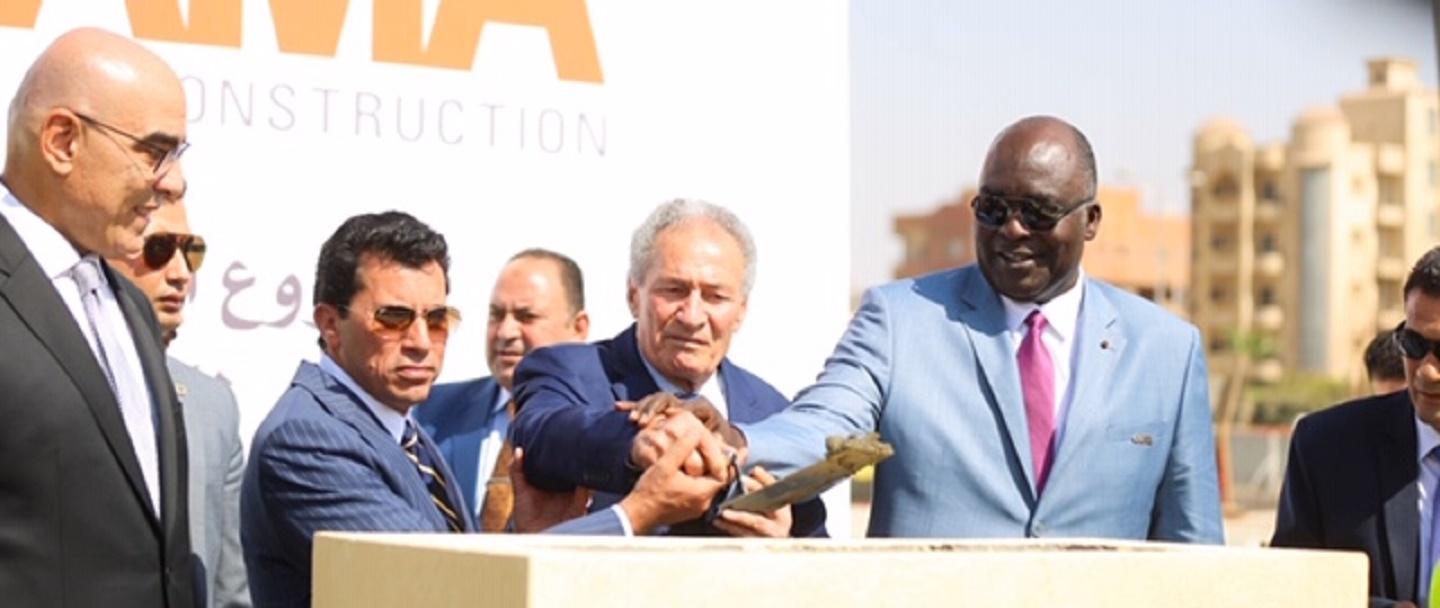 After a successful trip to Senegal that included a meeting with Senegal President Sally Macky, IHF President Dr Hassan Moustafa visited Egypt to partake in several talks and ceremonies with top state officials.
Dr Moustafa was joined for the Cairo visit by Minister of Youth and Sport Dr Ashraf Sobhi, Deputy Minister of Youth and Sport Dr Amr El-Haddad, Egyptian Handball Federation President Hesham Nasr and African Handball Federation President Dr Mansourou Aremou.
All were present to sign the contract officially awarding Egypt the 2021 IHF Men's World Championship. The 2021 edition of the IHF Men's World Championship will be the third IHF Men's World Championship hosted in Africa and second in Egypt. Egypt hosted for the first time in 1999.
Dr Moustafa also participated in the ceremonial foundation laying for the new Egyptian Handball Federation headquarters. The headquarters include a 4,500 spectator handball arena that will host IHF Men's World Handball Championship games, a press room, conference rooms, player accommodations, restaurants and more. Additionally, it has a training and heating room and a health club for teams equipped with the latest equipment.
Furthermore, Dr Moustafa was a special guest attendee at the Egyptian Handball Federation General Assembly. The assembly discussed strategies for the growth and development of handball in Egypt as well as preparations for the 2021 IHF Men's World Championship. Dr Moustafa also met individually with Minister Dr Sobhi to further discuss the 2021 tournament and the Egyptian Olympic movement.
Egyptian Prime Minister Dr Madbouly welcomed Dr Moustafa and Dr Aremou in his office for a meeting where he confirmed the Egyptian government's full support of the organisation of the 2021 IHF Men's World Championship to ensure it's the best edition yet. Egyptian Minister of Youth and Sport as well as the EHF President also attended the meeting.
"I would like to express my sincerest gratitude to the Egyptian Handball Federation and the Ministry of Youth and Sport for welcoming me to Cairo. I am very grateful for their hospitality and kindness," said Dr Moustafa. "I look forward to a continuous collaboration with the organisational committees for another successful world championship in 2021."