02 Oct. 2019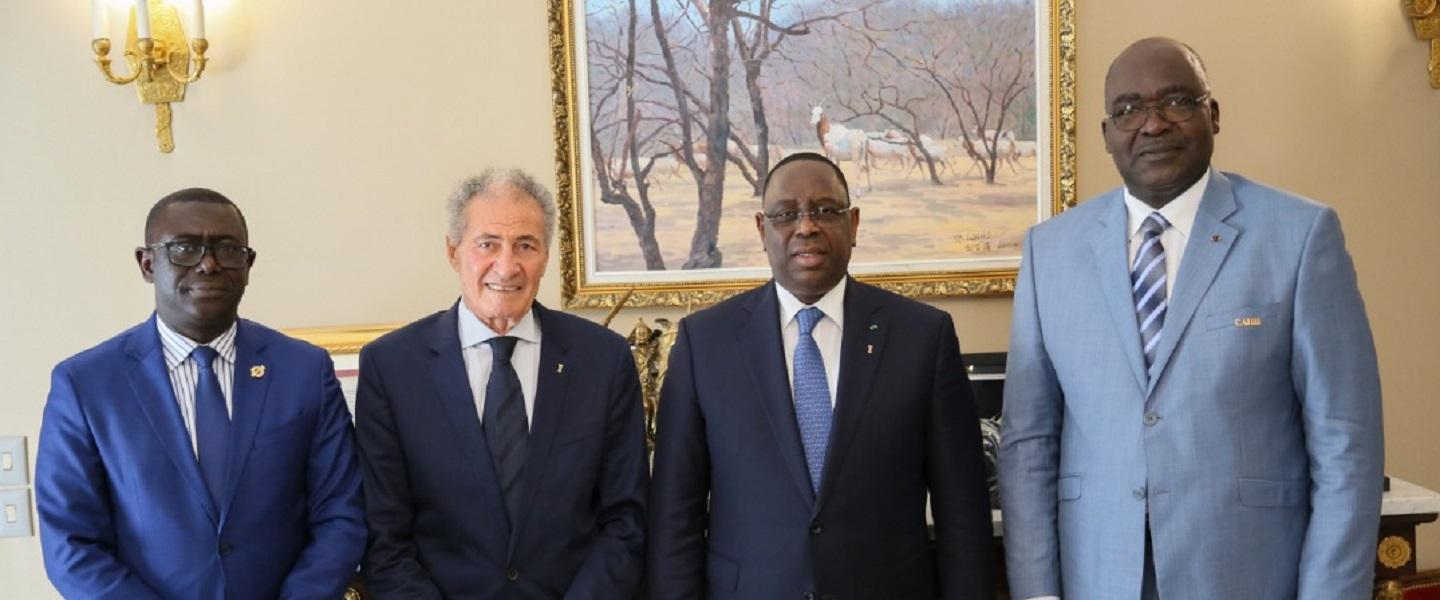 IHF President Dr Hassan Moustafa visited Dakar, Senegal over the weekend to meet with Senegal President Macky Sall, African Handball Confederation President Dr Mansourou Aremou and Senegal Handball Federation President Seydou Diouf at the Presidential Palace.
The meeting agenda included the state of sport of Senegal as well as the growth and development of handball throughout the continent. Further discussions were held about beach handball in the upcoming 2022 Youth Olympic Games in Senegal.
"It was a great honour meeting with President Sall," said Dr Moustafa. "I look forward to a continuous successful collaboration with Senegal and the rest of the African Handball Federation".
Dr Moustafa was also able to attend the 2019 CAHB Women's African Olympic Qualification Tournament for the 2020 Olympic Games in Tokyo that saw Angola secure their place at the 2020 Olympic Games.
"I would like to wish my heartfelt congratulations to the Angola women's team on a superb tournament and Olympic qualification," said Dr Moustafa. "Their fast and dynamic offensive play combined with a sound defence truly delivered the spirit of handball that will continue to inspire the growth of our sport."