Cuba finish 21st, defeating Kazakhstan on penalty throws
09 Dec. 2019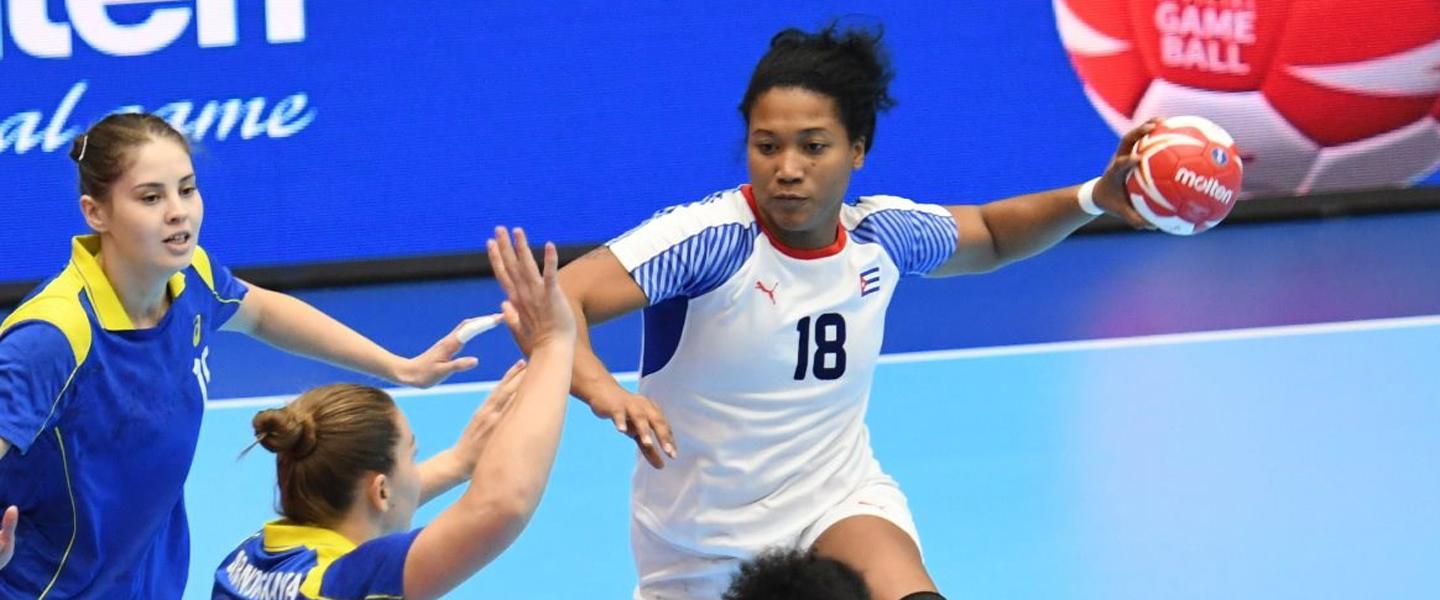 Cuba ended their 2019 IHF Women's World Championship campaign with two wins from their final two matches to finish in 21st place, equalling their best-ever ranking in the championship, gained back in 1999.
PRESIDENT'S CUP/PLACEMENT MATCH 21/22
Cuba vs Kazakhstan 33:31 (29:29, 15:14)
Both Cuba and Kazakhstan wanted a win to take home with them on the plane in their last match of Japan 2019 and it went right down to the wire after neither side could be separated at the end of 60 minutes.
The 29:29 score at the end of normal times had come after two halves with identical scores – 15:14 – the first to Cuba and the second to Kazakhstan.
Normal time saw the teams locked together for most of the first half with Cuba ending in front thanks to six goals from Yunisleidy Camejo Rodriguez who would end with the best player of the match award. Kazakhstan meanwhile turned over the ball eight times compared to four from their rivals
The second half saw Rosa de la Caridad Leal Armenteros shown a direct red card for a hand to the face in defence, but by this time (42nd minute) her team were four goals up (21:17) and cruising.
However, Kazakhstan came back and finally equalised 10 minutes from time when a determined Dana Abilda decided to send a missile into the Cuba goal following her side hitting the crossbar in their previous attack.
Time outs from both teams inside the last minute failed to break the deadlock and so it went to a shoot-out with Cuba goalkeeper Indiana Cedeno Ramos proving the difference, saving first from Mariya Sitnikova and then superbly saving with her outstretched left leg against Valentina Sitnikova.
hummel Player of the Match: Yunisleidy Camejo Rodriguez, Cuba