Cuba open President's Cup with commanding win against Australia
08 Dec. 2019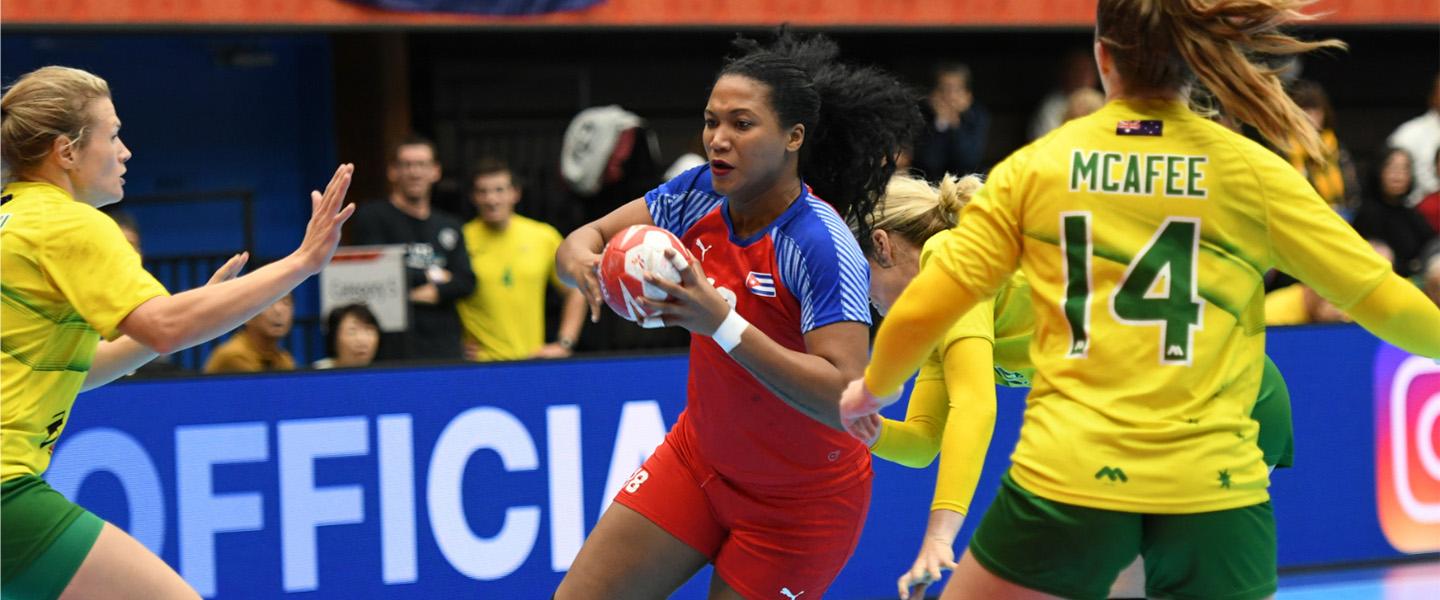 The President's Cup of the 24th Women's World Championship was opened by Cuba and Australia in Kumamoto Prefectural Gymnasium. Both teams had finished the preliminary round with zero points in demanding groups A and B and were now reaching for their first victory in the competition. 
In a high-scoring match, it was Cuba who claimed a big 20-goal win over Australia. They will play tomorrow for 21st place against the winner of the match Kazakhstan versus China. 
PRESIDENT'S CUP
Cuba vs Australia 45:25 (25:16)
It was only in the first few minutes that Australia could keep up with Cuba. Once the latter had created a three-goal advantage in minute nine, Australia were not able to get closer again.
While Cuba slowly increased the lead, first to five in minute 12 (9:4), to six in minute 18 (15:9), seven in minute 22 (18:11) and eight in minute 25 (21:13), Australia fought hard not to let them pull away. At the end, Cuba took a nine-goal lead into the break (25:16). 
In the second half, Cuba continuously increased the gap and made sure that Australia would not be able to get in touch at any time. A red card for Australia's top scorer Sally Potocki in minute 37 was a big shock for the team from down under – a shock from which they were not able to recover. 
In the 43rd minute, Cuba's Nahomi Jabique Marquez received a red card after three two-minute suspensions. This did not stop Cuba, though, who further increased the lead to 15 in minute 45 and only four minutes later to 20. At the final buzzer, the scoreboard read 45:25.
Top scorer of the match was Sally Potocki with 10 goals out of 13 attempts (77% efficiency). 
hummel Player of the Match: Yarumy Céspedes Chirino (CUB) 
Photo: JHA/Sports Event