Cuba make the double at the 2023 Men's Central American and Caribbean Games
11 Jul. 2023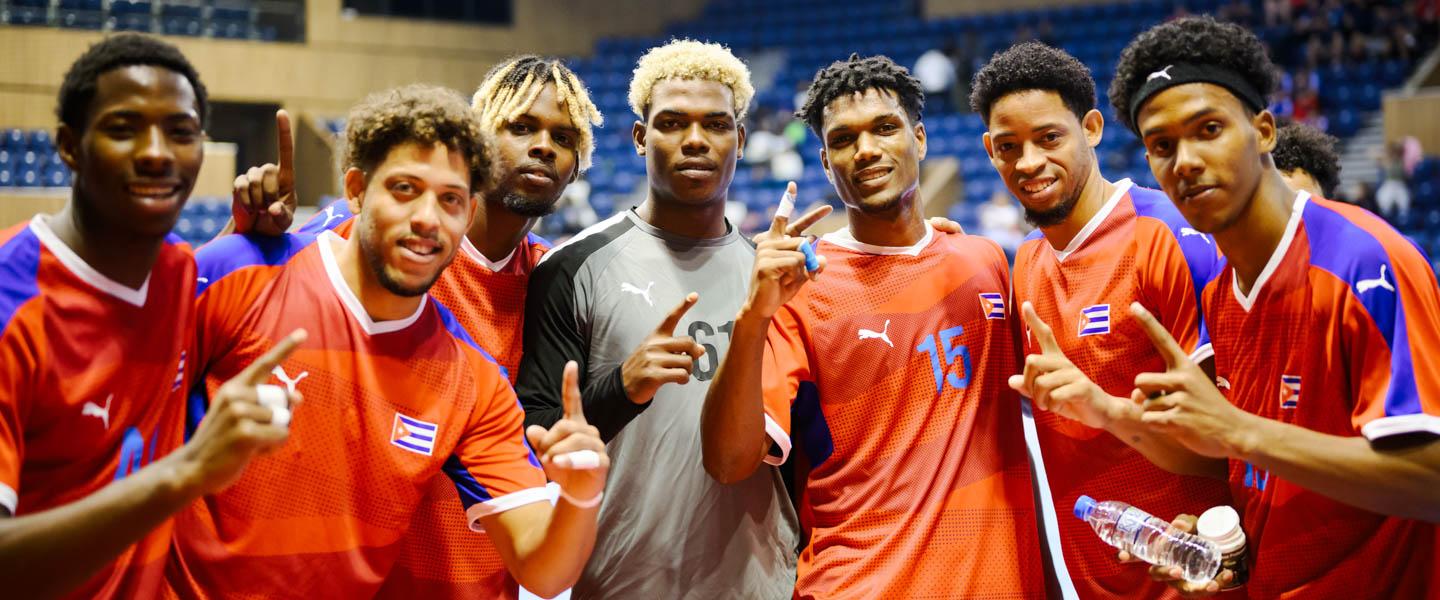 One week removed from lifting the title in the women's handball competition at the 2023 Central American and Caribbean Games, Cuba's men's team made the double after a flawless performance and a nail-biting final against the Dominican Republic.
With a strong core, which was tested through thick and thin at the 2023 IHF Men's Emerging Nations Championship, where they also lifted the trophy after a five-game winning streak, Cuba were the top favourites at the 2023 Men's Central American and Caribbean Games, and they duly delivered some excellent performances, clinching another piece of silverware.
Like in the women's competition last week in the Multi Gimnasio Don Bosco in Soyapango, El Salvador, eight teams lined up at the start. They were divided into two groups of four teams each, with the top two sides from each group progressing to the semi-finals and still in the hunt for the trophy.
Two sides delivered three wins in their first three matches, with Mexico in Group A and Cuba in Group B finishing with an immaculate performance. Mexico boasted the best attack – 123 goals scored – and the best goal difference (+49) after the main round, with big wins over Nicaragua (50:27), El Salvador (37:18) and Puerto Rico (36:29).
In Group B, Cuba, who had players like Hanser Rodriguez and Magnol Suarez in the squad, stars at the IHF Men's Emerging Nations Championship in April in Bulgaria, dominated, with wins over Venezuela (30:20), Costa Rica (40:20) and the Dominican Republic (28:22), finishing in the first place and setting up a game against Puerto Rico in the semi-finals.
However, a huge shock came in the first semi-final, with the Dominican Republic taking a surprising 26:20 win over Mexico and shattering their dreams for the title, with Cuba dominating Puerto Rico (24:18) after the first half ended in a stalemate (9:9).
Led by Omar Toledano, who scored nine goals in the final, Cuba had a superb outing against the Dominican Republic, taking an early 14:10 lead at the break, only to see their title hopes nearly shattered in the second half, when a Dominican Republic comeback threatened their dreams.
However, Cuba stood tall and eventually secured a 30:29 win, securing their second gold medal in a row, after the one clinched in 2018, in Colombia.
After a strong start, Mexico salvaged a medal in this competition with a 32:29 win over Puerto Rico in the bronze medal game.