Four teams still looking for maiden win
28 Jun. 2023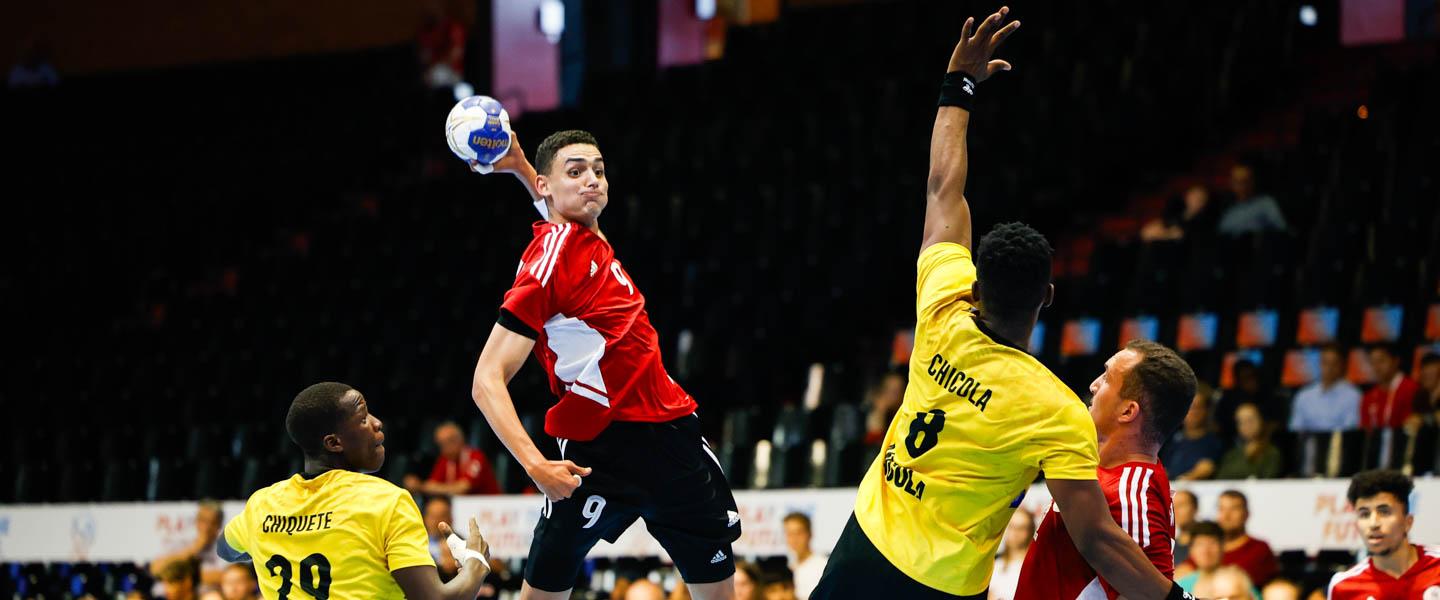 For each of the 16 teams playing at the President's Cup, the World Championship will finish on Thursday with their last placement matches. And while they pursue different goals, each side hopes to end the competition on a high. 
Four teams – Poland, Japan, Norway and Slovenia – are still fighting for the 17th place and the President's Cup, while four other sides – Chile, Greenland, Costa Rica and Libya – are determined to claim their maiden win at Germany/Greece 2023. 
As the competition is being held in two countries, there will be no "final" matches at the President's Cup between teams playing in Germany and Greece, and the final positions will be determined based on the overall results of the teams at the event. 
Placement Matches 17-20
13:15 CEST (14:15 EEST) Poland vs Japan
On Wednesday, Poland took their third straight win at the competition, beating Kuwait 27:21. Some solid defence and eight goals from Jakub Powarzynski were the crucial factors which helped the European side enjoy success in that game.
Their next rivals Japan have also gained momentum, boasting a four-match winning run. While their win in the last game of the preliminary stage against Angola was hard-fought (33:32), the Asians went on to take clear victories against Costa Rica, Kuwait and Algeria.
Powered by centre back Naoki Fujisaka, who has a tally of 47 goals at the event, the Japanese scored at least 37 goals in each of these three encounters. In particular, Fujisaka netted 11 times on Wednesday against Algeria, helping his team to a 37:30 victory. 
However, Poland boast good defence and goalkeeping, so they will do their best to stop Japan's successful run and leave the tournament with their heads held high. 
16:00 CEST (17:00 EEST) Norway vs Slovenia
These two European teams will face each other already for the second time in the current President's Cup. On Monday, Norway took a clear 36:25 win against Slovenia in Group III match, and only three days later, they will meet again.
Norway seem to feel very confident at the consolation tournament, as they currently boast a four-game winning run and have shown some spectacular handball. On Wednesday, the Nordic side had the upper hand against Saudi Arabia, as their advantage was especially clear after the break. Aleksander Hoiness ended the match with a tally of 10 goals, powering his team to a 35:22 win.
Slovenia had their ups and downs during the tournament, but on Wednesday they lived up to expectations, cruising to an impressive 39:21 win against Morocco. If the Slovenes boost their confidence and perform similarly against Norway, they will definitely have a chance to take revenge. 
Placement Matches 21-24
11:00 CEST (12:00 EEST) Kuwait vs Algeria
Kuwait are currently on a two-game losing run, as they were defeated by Japan on Monday (23:37) and Poland two days later (21:27). The Asian team had problems in attack in both matches, which found their reflection in the final results. 
Now Kuwait's goal is to end the World Championship on a high, and they are determined to beat Algeria. It certainly does not look impossible, as the African side have struggled throughout the competition.
So far, the Algerians have claimed only one win against continental rivals Libya at the preliminary stage. Their performance in the President's Cup has hardly been impressive: after splitting points with the USA, Algeria lost against both Poland and Japan.
They conceded 36 and 37 goals in these matches, respectively, so defensive problems are a major concern for Algeria's coaching staff. The Africans have to improve their game if they want to claim their second win at the competition. 
14:00 CEST (15:00 EEST) Saudi Arabia vs Morocco
Just like Norway and Slovenia, these two sides faced each other on Monday in a President's Cup Group III match, as Morocco claimed a commanding 33:21 win to leapfrog Saudi Arabia in the table and finish top of the group.
Three days later, they will meet again – and the Asians hope to take revenge on their African rivals. But they have to play more consistently than in most previous games to do it. The match against Norway on Wednesday was a good example of their problems: It showcased Saudi Arabia's issues once again, with their second-half effort dropping too much from what they did in the first 30 minutes.
Despite being solid in the previous matches, Morocco's defence could not manage Slovenia's pressure, conceding 39 goals, the largest number so far at Germany/Greece 2023.
After this defeat, Morocco lost a chance to take their best position in the World Championship history, which is the 19th place at Sweden 1977. However, the African team hope to bounce back and win their last game at the competition.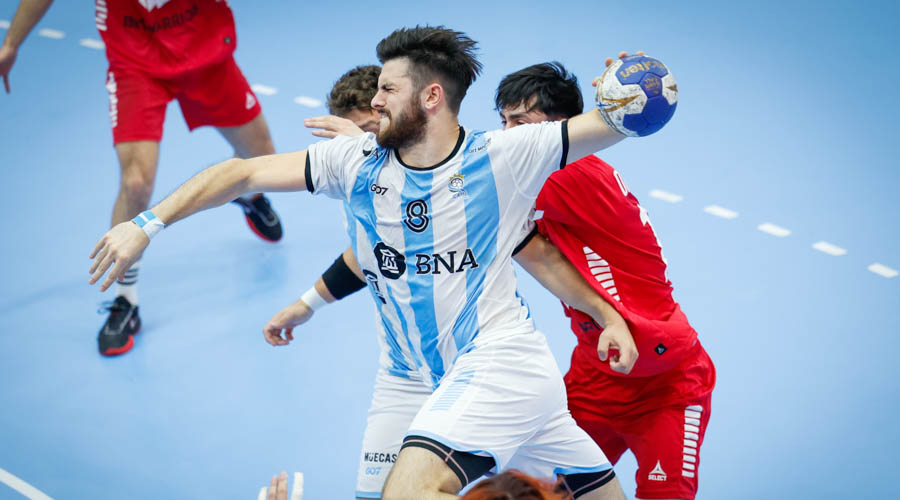 Placement Matches 25-28
12:00 CEST (13:00 EEST) Argentina vs Cuba
Following some unlucky defeats earlier in the championship, Argentina finally started to make their fans happy by winning both their most recent matches – 43:21 against Greenland and 31:20 against Chile.
While they were determined to finish higher before the event, now the South Americans can only hope for the 25th place, and on Thursday, they will be looking to extend their winning run by beating Cuba.
It will hardly be an easy job, as the Cubans have shown some of their good qualities in recent matches. In particular, they shared spoils with Morocco and Chile before claiming a historic first-ever victory at the World Championship on Wednesday, 47:13 against Greenland. 
Sure, Argentina are a much more competitive team than Greenland, but Cuba have enough talent in their squad, so they will try their best to end the tournament on a high. 
18:00 CEST (19:00 EEST) United States of America vs Angola
The USA team have definitely learned to get positive results in the President's Cup. After a late surge, they snatched a draw against Algeria before claiming two narrow wins, 25:24 against Libya and 25:23 against Costa Rica. 
Danilo Rojevic's team is determined to extend their record winning run to three matches – and they need to beat Angola to reach that goal. It will be not easy, but the USA certainly have a chance, given that they have a positive balance against the African teams at this World Championship. 
However, Angola will be a hard nut to crack. Following four straight defeats at the start of the competition, the Africans found their rhythm in attack, beating Costa Rica 43:27 and Libya 32:24. Gabriel Garcia Sebastiao scored 13 games in the former match and Ruben Gonçalves Ledi José boasted just as many in the latter, so the USA need to hold them back in order to get a good result. 
Placement Matches 29-32
10:00 CEST (11:00 EEST) Chile vs Greenland
Both teams are still looking for their maiden win at Germany/Greece 2023, but Chile have done better overall at the competition. The South Americans ended one of their six matches in a draw, 25:25 against Cuba, and they lost by just one goal against Saudi Arabia (18:19).
However, attacking problems stopped Aitor Etxaburu's team from obtaining better results, as they scored a total of just 112 goals in six games (18.7 on average). The South American derby against Argentina perfectly illustrated their woes, as Chile lost 20:31.
But now Chile will be favoured to beat Greenland, who seem to be the least competitive team at the event. After losing all their six matches with an aggregate goal difference of 103-298, they are not likely to end that negative run on Thursday. 
15:45 CEST (16:45 EEST) Costa Rica vs Libya
These sides are also yet to win a match at the current World Championship, and their mutual encounter will be the last chance for both of them. In fact, both Costa Rica and Libya have lost all six games at the competition, but at least one of them will certainly end this negative run.
Debutants Costa Rica had a chance to do it on Wednesday when they met the USA, but lack of experience at this level took its toll at the crucial moments, as the Costa Ricans lost 23:25 in a tight fight. 
Interestingly, Libya also had their best opportunity to grab at least one point in the game against the USA team, as the Africans narrowly lost 24:25 on Monday. Two days later, the Libyans lost by a much bigger margin against their continental rivals Angola, 24:32 – but they hope to do better on the next day.