15 Oct. 2019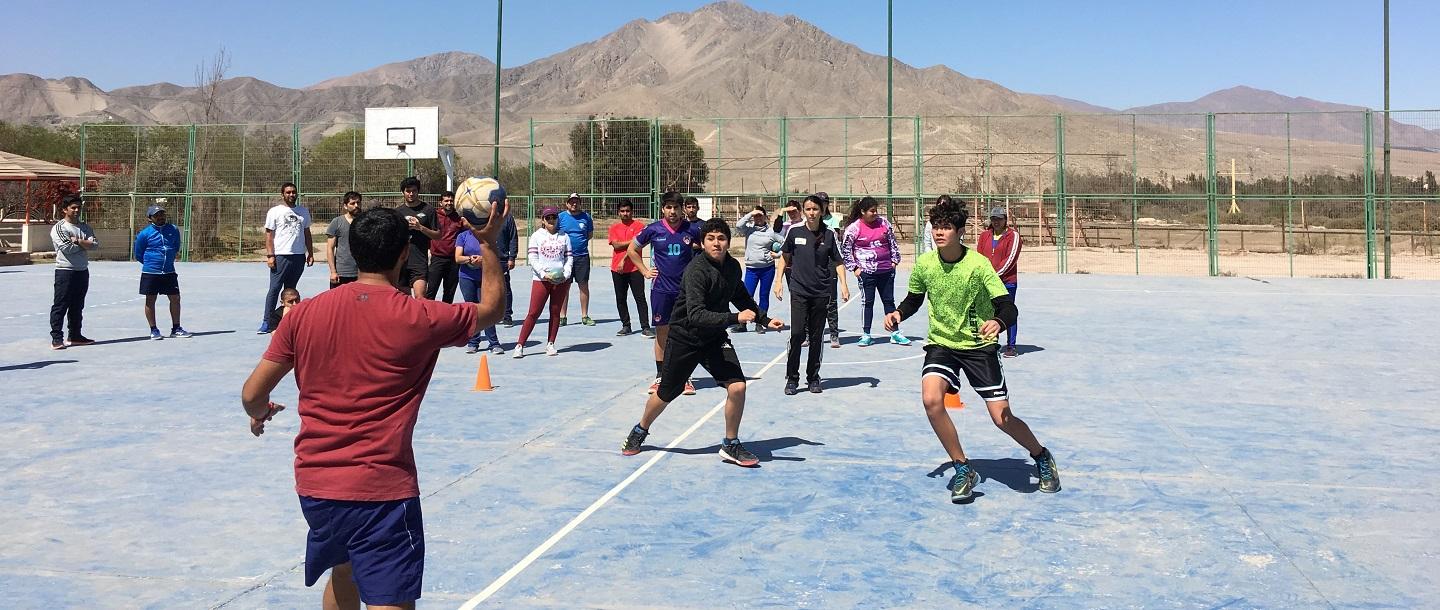 The final [email protected] course of September finished in Chile after 12 days. The course led by Dr Maria Luisa Dias Estriga took place in the Atacama and Coquimbo regions in the north of Chile. 
Because this region is somewhat isolated with a unique, dry climate, it has been difficult for educators and coaches to develop a strong handball foundation in the area. Here, physical education courses are the foundation of handball.
"Participants were enthusiastic and we had a lot of diversity in the participants' backgrounds and experiences on teaching/coaching handball," said Estriga. "This was beneficial because everyone was able to share their experiences which then they could take back to their community."
Many of the participants had never taught handball in their physical education classes. Others however, shared that handball has been a good success in their schools since bring introduced.
"If we're successful making beginners' handball experience joyful and rewarding, it can be a sustainable step into increasing handball popularity among the youth and increasing the fan base," said Estriga.
While continuing efforts to improve the recruitment process and development of the most talented young Chilean players, the [email protected] courses are a major vehicle for handball development. The Chilean Handball Federation with the support of IHF has already implemented 13 courses in several distinct regions. The last three are planned for the south of Chile.