Al Wehda defeat Taubate to book first semi-final ticket
28 Aug. 2019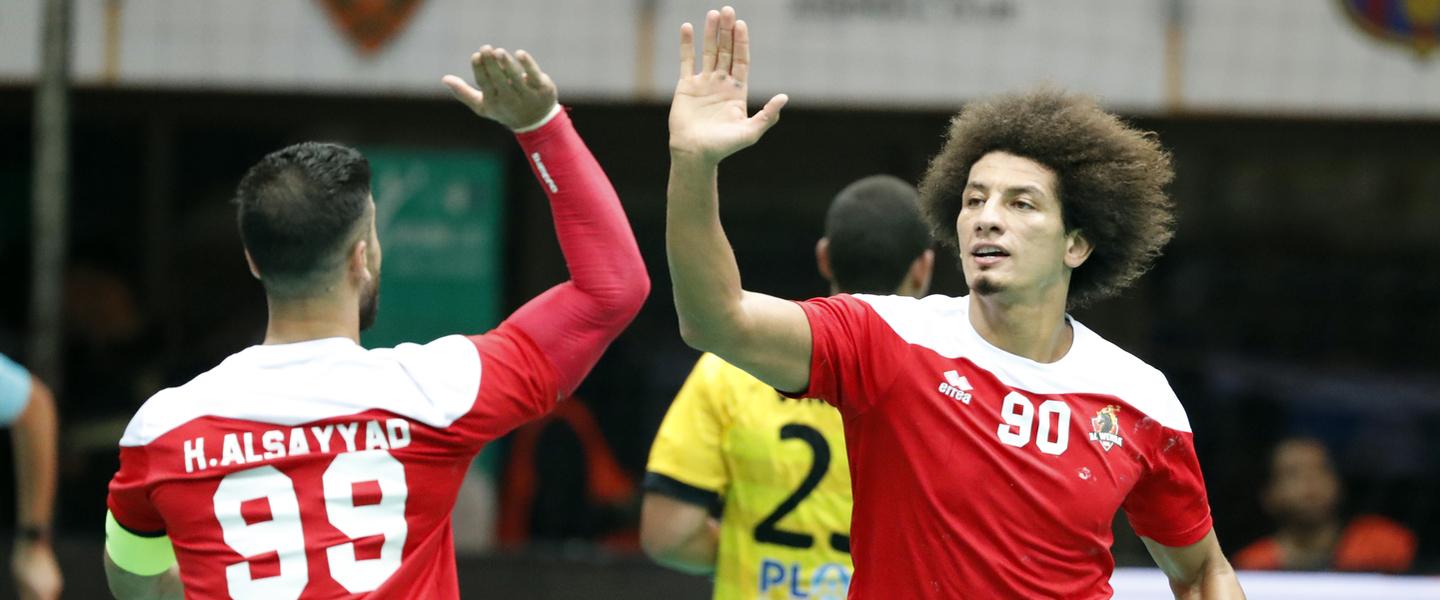 The 2019 IHF Super Globe quarter-finals opened with a victory for hosts Al Wehda, who beat Brazilian team Taubate thanks largely to a strong performance from their back court. 
With the result, Al Wehda became the first semi-finalists. They now await the winner of the Barça versus Al Duhail clash later on Wednesday to learn their upcoming opponents. 
Taubate will play the 5-10 placement round, hoping to level their best result, fifth, secured at the previous edition, in 2018. 
QUARTER-FINAL
Al Wehda (KSA) vs Taubate (BRA) 30:26 (17:13) 
Helped by the vocal supporters in Dammam Sports Hall, Super Globe hosts Al Wehda had a promising first half before Taubate fought back to create more pressure in the second. In the end however, Al Wehda's half-time advantage proved too much for Taubate to overcome. 
After the score of 5:5 in the 11th minute, Taubate began to have some trouble stopping Al Wehda's attack. Led by strong performances from the back trio of Mahdinruhi Alsalem, Aymen Hammed and Ali Zein, who contributed 11 goals in the first half, Al Wehda pulled ahead to a four-goal advantage at the break. 
In combination with the guidance of playmaker Husain Sali Ebbrahim Alsayyad, Al Wehda's back court was clearly their most powerful asset – and it was a truly international one. The four players have each represented or currently play a key role for their various national teams: Alsalem for Saudi Arabia, Hammed for Tunisia, Zein for Egypt, and Alsayyad for Bahrain. 
However, after the half-time break, Taubate improved their defence and reduced the deficit. With a 5:2 run up until the 40th minute, the Brazilian side came within one goal, 19:18. At that point, the match could have gone either way and the pressure was on both teams. 
But the momentum was not quite enough for Taubate to level the score or take the lead, and Al Wehda managed to keep their opponents at bay. The Saudi team increased their advantage again, leading 25:20 as the last 10 minutes began and 26:23 in the 55th. Although there was always a chance for Taubate to come back, the Saudi squad held on until the buzzer. 
Player of the match: Husain Sali Ebbrahim Alsayyad, Al Wehda