A draw which feels like a win for Brazil and a loss for France
01 Dec. 2019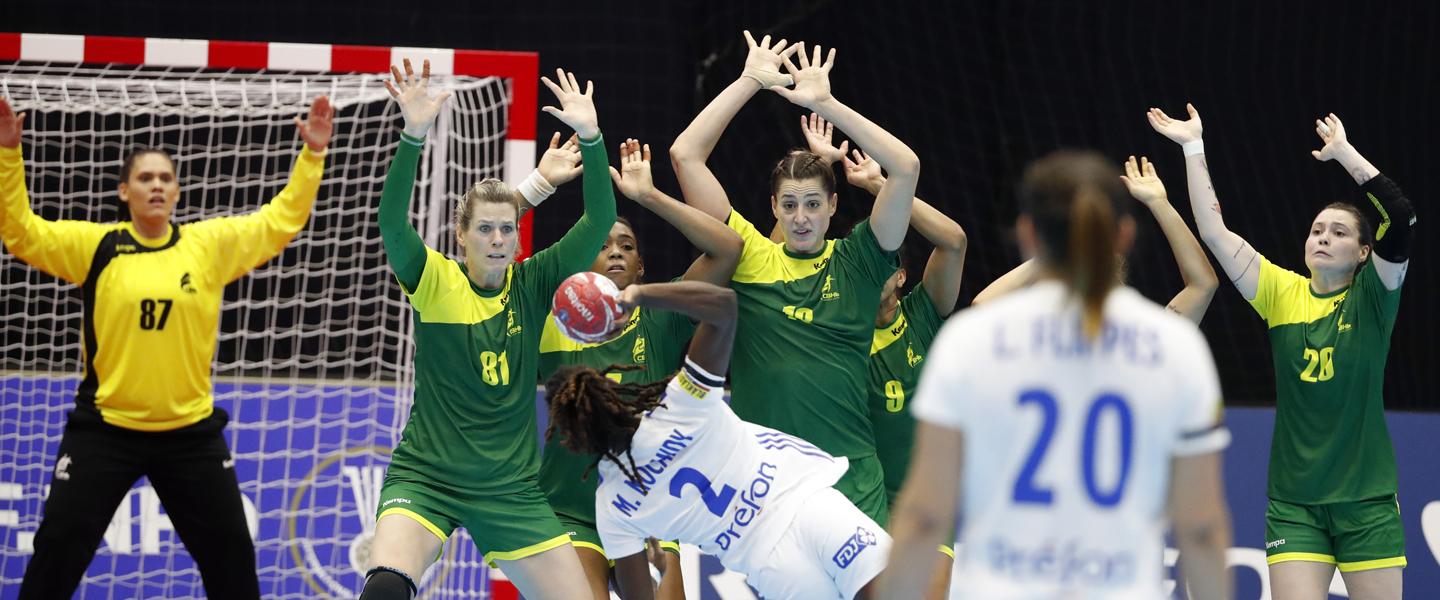 Just over a week ago, France easily beat Brazil by 11 goals (33:22) at the Tokyo 2020 Olympic Games Test Event, but their group B second round clash today at the Yamaga City Overall Gymnasium was a much closer affair – in fact so close, that in the last moments either team could have lost or won but in the end a 19:19 draw was the result in a hard defensive match.
GROUP B
Brazil vs France 19:19 (7:10)
The IHF women's world championship holders France and 2013 champions Brazil had very different emotions at the end of this clash as the South Americans celebrated a hard-fought point while France looked crestfallen, having blown a three-goal half-time lead.
France goalkeeper Amandine Leynaud won the best player of the match award for her 12 saves, five of which came inside the first 20 minutes as she put on a one-woman show against the Brazilian attack, who found themselves blunted a little, lacking the option of left-hander from the back court as they found it difficult to vary their attack.
Despite their three-goal lead at the break, France did not go in front until the 19th minute thanks to a Beatrice Edwige strike (6:4), taking a time out a few minutes later to collect their thoughts in a defensively-minded match which had seen just 10 goals in 20 minutes.
As Brazil coach Jorge Duenas sensed the game may be getting away from his side at 9:6 down, he took a time out, but it did little. In fact the 15-minute half-time break seemed to do the trick as the South Americans came out fighting, pulling back the deficit with a 4:1 run over the opening five minutes (11:11).
From that point on the score stayed at just one goal difference, except once as a real battle unfolded. When Brazil took a 15:14 lead with an empty net goal just before the last quarter, Olivier Krumbholz took a second time out but his side squandered their subsequent possession to draw even, gifting Brazil a chance to go ahead by two, but a loud groan from Duenas' bench highlighted the missed opportunity.
The game seemed destined to be a draw in the closing minutes with shots missed or saved from both sides and two big strikes each from the big players of both teams – Duda Amorim and Alexandra Lacrabere. Both France and Brazil took late time outs but it ended all even despite a late direct red card for France's Estelle Nze Minko for a high tackle and a French free throw miss from Meline Nocandy.
hummel Player of the Match: Amandine Leynaud, France