France and Belgium hold maiden national beach handball competitions
26 Jul. 2022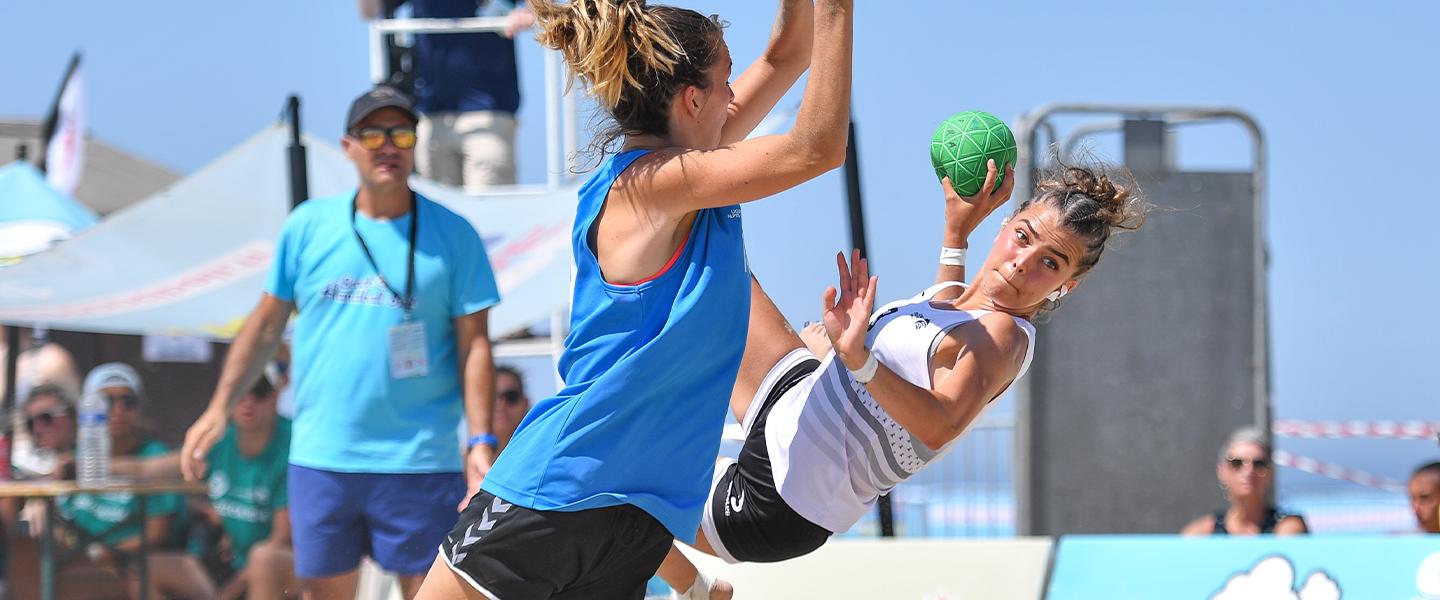 Beach handball is a fast-growing sport, and the number of competitions in different countries is rapidly increasing. On 23 and 24 July, the first-ever edition of the French Beach Handball Cup (Coupe de France de Beachhandball) was held, and a week later, on 30 and 31 July, the decisive matches of the maiden Belgium national championship will take place.
12 men's and just as many women's teams representing various French regions, including overseas departments, participated in the Coupe de France, which took place at Malo-les-Bains beach in Dunkirk. During the weekend, more than 250 athletes took part in 60 matches at an event that was held in a festive atmosphere. 
In both competitions, the participants were divided into four groups of three teams, and after the group phase, the two best teams from each group progressed to the quarter-final, which was followed by the semi-finals and the final.
In the men's competition, Provence-Alpes-Côte d'Azur (PACA) wrote history by claiming the trophy, as they lost just one set in the whole tournament, in the semi-final. In the final, PACA had the upper hand against Corsica and clinched the title. Meanwhile in the women's tournament, Bretagne, who had eight Brest Bretagne Handball players in their roster, became the winners, defeating PACA in the final in a shoot-out. 
 

Belgium have also organised their maiden national competition, the Belgian Beach Handball Championship. The first part of the preliminary round was held at the end of June, with four teams participating in both the men's and women's tournaments. In the men's event, Houtmaten currently take the top position with the maximum of 12 points after six games, ahead of Dynamic Pelt, HV Arena Heren and HC Maasmechelen'65. And in the women's competition, Don Bosco Gent Dames have six points after three matches, leaving HV Arena Dames, Kreasa Dames and Union Beynoise Handball Dames behind.
 
The second part of the preliminary round will be played on Saturday in Hechtel-Eksel. In both the men's and women's competitions, the points for both parts will be added together, and the two teams with the biggest number of points will fight for the title on Sunday. In addition, special competitions for the youth and the holidaymakers will also be organised.


Header photo: FFHandball / Iconsport