EURO Hand 4 All wheelchair handball tournament held in France
06 Jul. 2022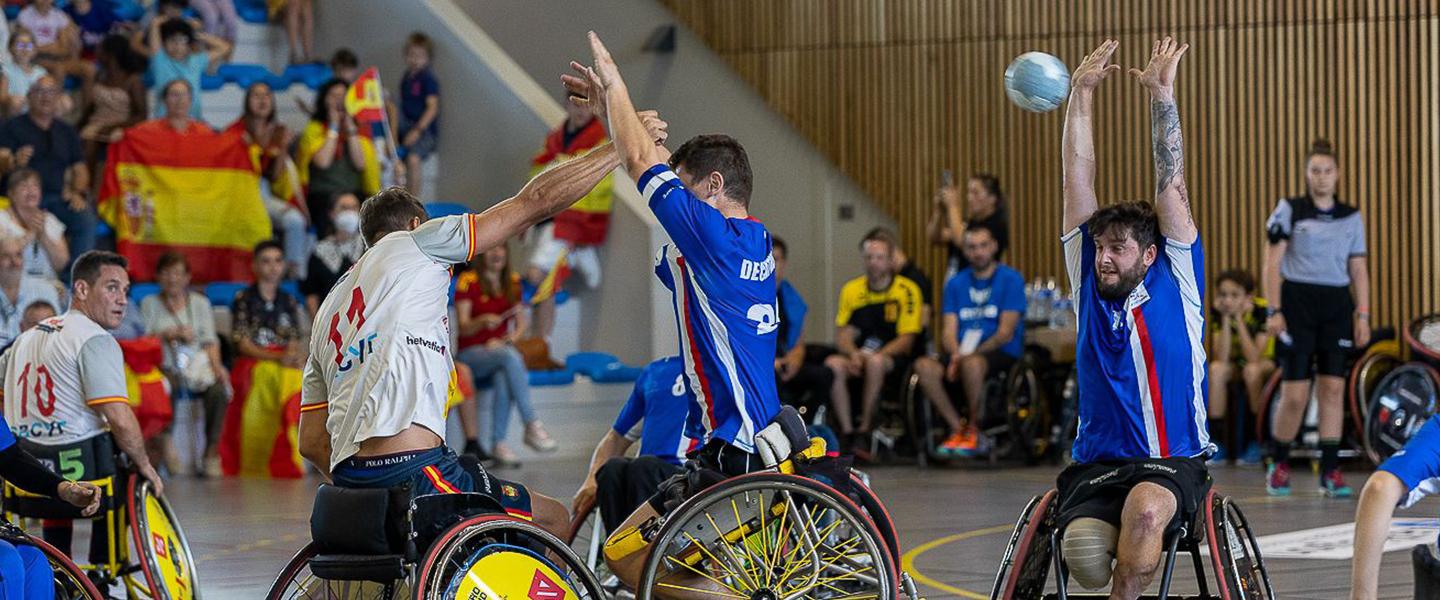 The wheelchair handball season is in full swing, as the first edition of the friendly EURO Hand 4 All tournament took place in Ecully, in the metropolitan zone of Lyon, France, last week, on 1 and 2 July, with the participation of four sides – Belgium, hosts France, Portugal and Spain.
The tournament was played in a round-robin format, with the first two teams in the group featuring once again in the final, as the other two faced off once again in the bronze medal match.
The group was won by Portugal, who also were the European champions in 2018 and secured the silver medal in the competition in 2015, 2016 and 2019, as they secured three wins – 18:10 against Spain, 23:8 against Belgium and a 19:14 win against hosts France.
Second place went to France, who took a 17:3 against Belgium and a 17:15 win against Spain, in a contested clash, which ultimately went the hosts' way in the last minutes of the match.
Having already boasted a clear win in the group phase, Portugal seemed to have the upper hand against France and they duly delivered a superb performance in the final, on 2 July, highlighted by a 7:0 run to start the game, that basically sealed Portugal's win.
With a 26:14 win in the final, Portugal capped off a superb weekend, winning four games out of four they played, winning the tournament, ahead of France.
Spain, who secured two wins against Belgium, including a 21:8 in the bronze medal game, finished third. These were Spain's first two international wins in the discipline, as the team was just formed over the last year.

Euro Hand 4 All – results
Group phase
Spain vs Portugal 10:18
Belgium vs France 3:17
Belgium vs Portugal 8:23
France vs Spain 17:15
France vs Portugal 14:19
Belgium vs Spain 15:11
Bronze-medal game
Spain vs Belgium 21:8
Final
Portugal vs France 26:14
Photo courtesy of Royal Spanish Handball Federation