Belgium write history by beating Tunisia
15 Jan. 2023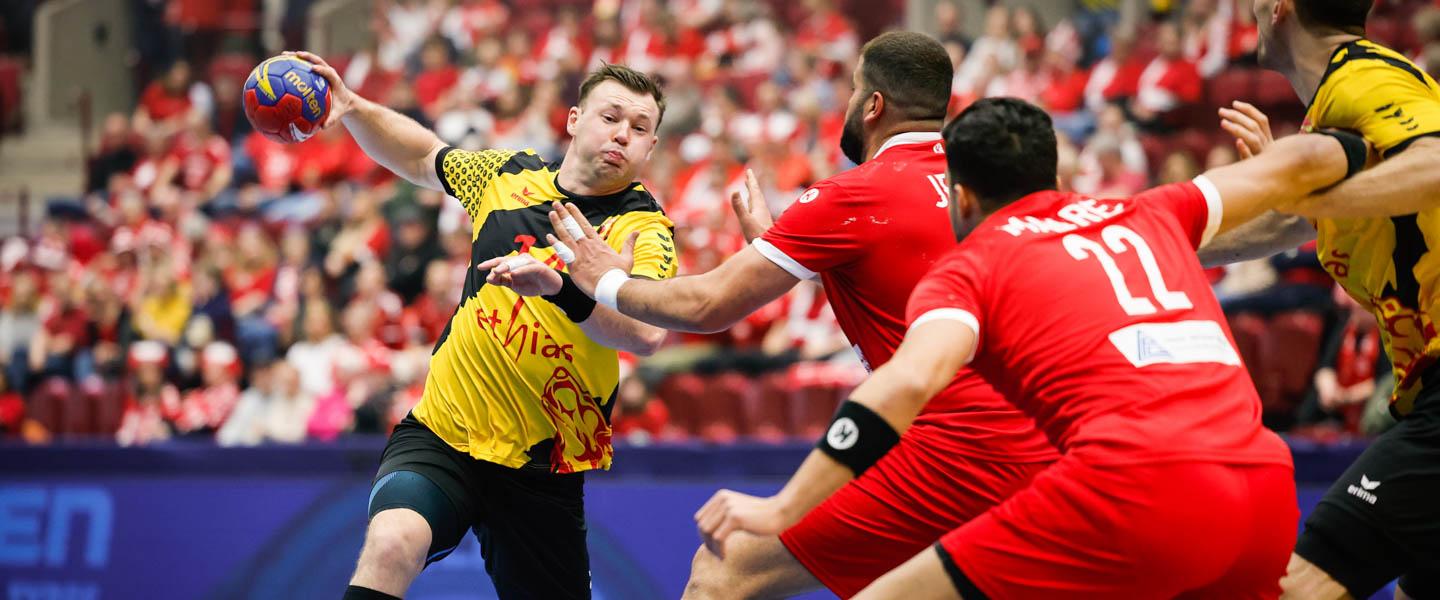 In an extremely hard-fought match, Belgium claimed their maiden win at the World Championship and made a big step towards the main round as they have two points after two matches. 
In turn, Tunisia are on just one point and will face Denmark in their last group encounter, so their progression to the main round is under serious threat. 
Group H
Belgium vs Tunisia 31:29 (17:16)
With more experience at this level, Tunisia enjoyed a good start and took a 3:1 lead, but Belgium woke up soon to draw level. The European debutants, who had expectedly lost 28:43 against Denmark in their opening match, now felt much more at ease and were in front several times between minutes 10 and 17.
Then it was Tunisia's turn to grab the initiative. Their goalkeeper Yassine Belkaied made eight saves during the first half, helping the African side to lead 16:14 with three minutes to go in the first half.
But Belgium managed to turn the tide again, as a 3:0 run significantly boosted their morale before the break. Simon Ooms and Raphael Kötters scored from fast breaks to draw level before Tom Robins pulled them ahead just three seconds before half-time.
After the restart, the Belgians picked up where they had left off, establishing a 22:20 lead by minute 42. The Tunisian looked nervous and lost many balls, and their rivals capitalised on their mistakes.
However, this exciting match took another turn as Tunisia used a 5:2 run in the next five minutes to pull in front 25:24. But the Africans could not consolidate their advantage in the remaining time.
Basically, it was anyone's game, but Belgium were slightly superior in the crucial phase. Led by left back Raphael Kötters and centre back Arber Qerimi, they established a 31:29 lead before goalkeeper Jef Lettens made a crucial save 45 seconds from full-time, denying Mohamed Darmoul's penalty shot. 
The historic two-goal victory made Belgians jump for joy after the final whistle. In their last group match, they will face Bahrain on Tuesday, and Tunisia are scheduled to play Denmark on the same day. 
hummel Player of the Match: Raphael Kötters (Belgium)